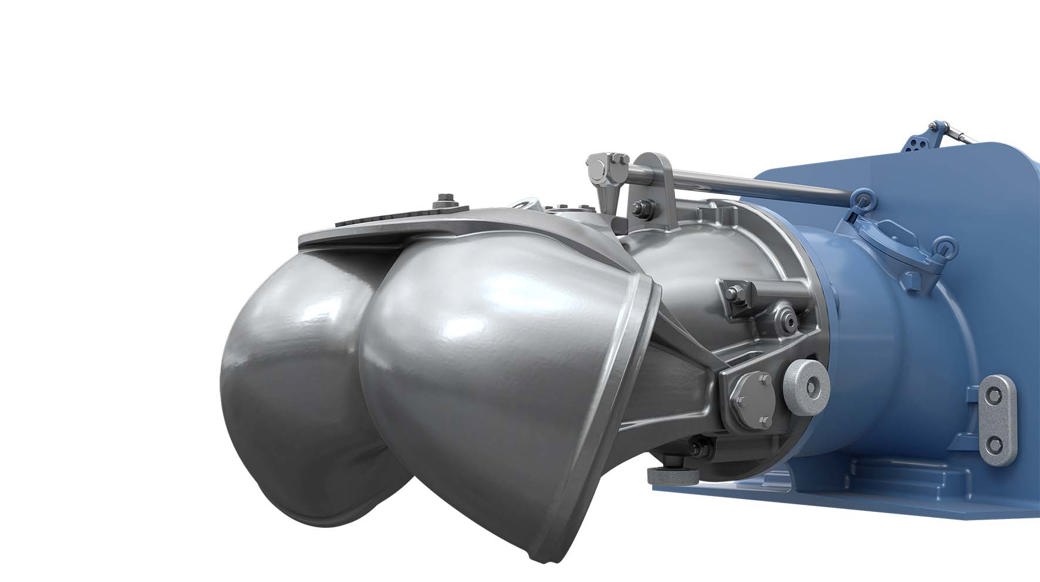 New and improved
Pushing the boundaries
Taking more than three-years research and development, the new A5 Series improves upon the popular FF range of Kamewa waterjets by providing greater thrust from a waterjet with a more compact inboard footprint.
Geared towards smaller boats and craft up to 25m in length, the A5 series is manufactured from high-grade marine aluminium and available in seven sizes with power outputs between 100kW and 1230kW. The A5 will eventually replace the FF range and size 29 will be first to hit the market.
Improvements in innovation
The A5 centres around the investment we have made into the development of a new and improved single-stage axial-flow impeller.
Typically, there are two types of pumps used in marine waterjets – axial-flow or mixed-flow. Based on our extensive experience with mixed-flow pumps, where the technology really stands out in high-speed and high-power density vessels, we have used that experience and taken the axial pump technology through the same development process as the mixed-flow technology to optimise efficiency, reliability and predictability for the lower speed range.
Reasons to choose Kamewa A5-series waterjet
Key features
The most important feature of waterjets is the cavitation margin which for A5 has been improved significantly. The improved pump efficiency together with extremely good cavitation performance can be utilised for high bollard pull, which improves vessel acceleration as well as station keeping in challenging conditions. This means overall pump efficiency, steering efficiency and bollard pull have all been improved. These key features help to boost total efficiency to an entirely new level compared to previous generation products. In addition, size selection allows more flexibility, depending on the customer.
A5 Series water jet - front elevation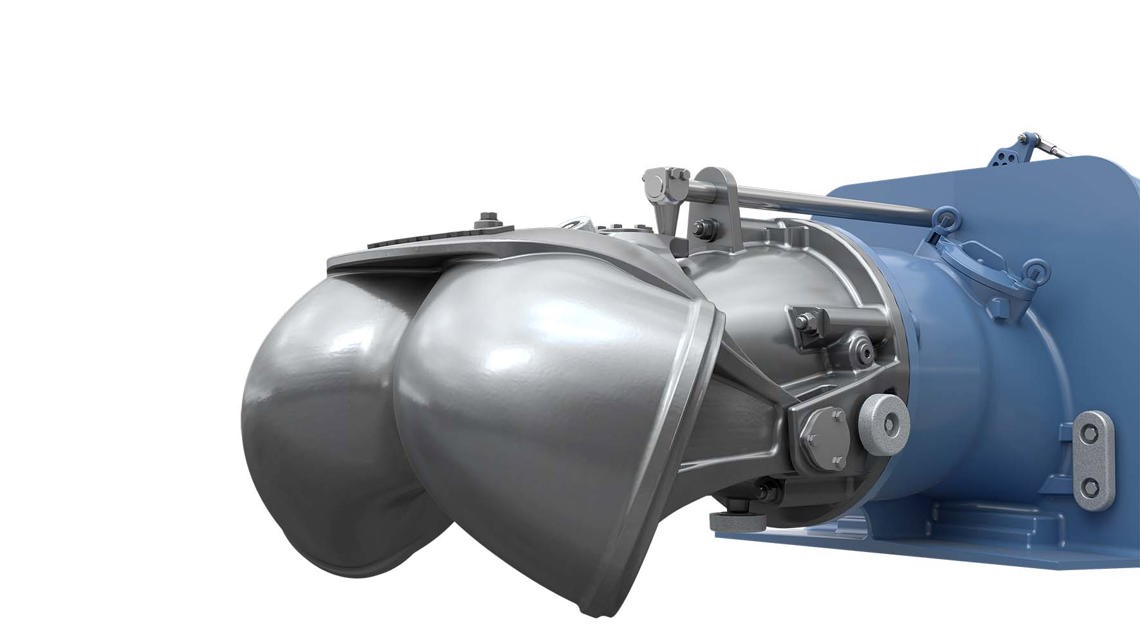 A5 series waterjet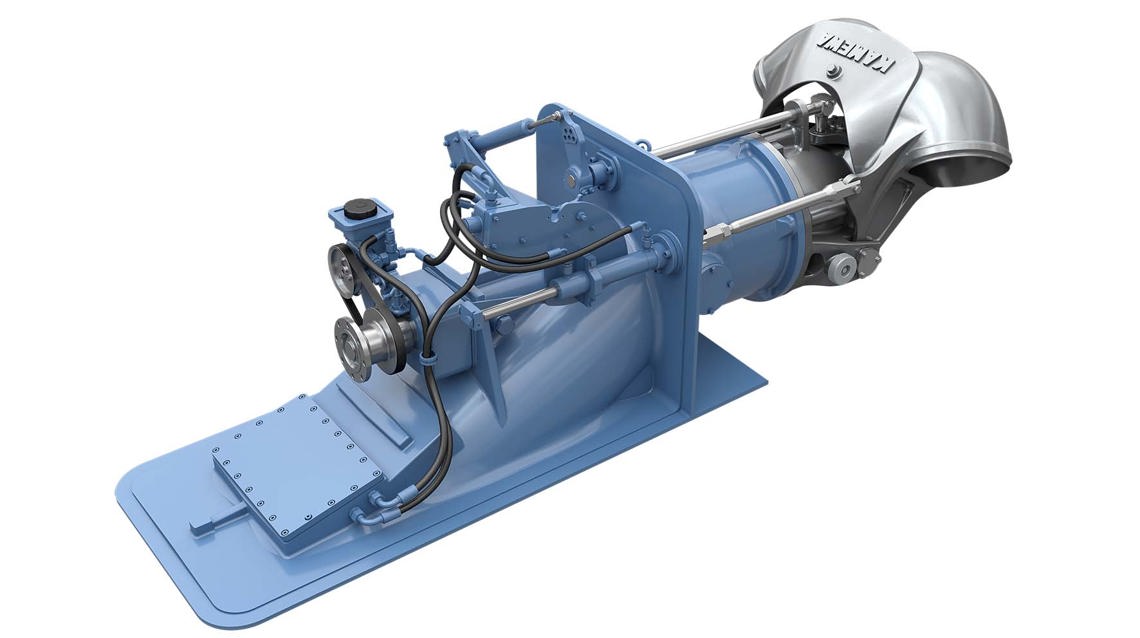 A5 Series water jet - rear elevation
A5 Series water jet - side elevation
A5 Series water jet - front elevation

A5 series waterjet

A5 Series water jet - rear elevation

A5 Series water jet - side elevation
Design benefits
Best in class performance
Simple installation procedure
Lightest product in it's size range
Performance accuracy
Owner benefits
Efficiency equals less fuel consumption
Standard solutions equals shorter delivery times, installation and design time
Better parts availability
Improved value for money
Lower total cost of ownership
Yard benefits
Clearly improved delivery time
Reduced inboard footprint
Reliable and harmonised design
Simplified and reduced installation time, built on our proven method of utilising skid mounted jet with fully mounted and tested components in the factory.
Hydrodynamic advancements
Other hydrodynamic improvements include a more streamlined steering nozzle and reversing bucket, where the design is based on the company's already proven steel series.
According to Shival Sapre, Kongsberg Maritime General Manager Sales, Americas, the A5 provides operators of smaller vessels the "best performing waterjet" in its class. For builders, short delivery times and simplicity of installation, compared to other waterjets of this size, offers obvious advantages.
He said:
"Kamewa A5 Series offers the best price per performance for vessels operating at speeds between 25 and 40 knots. It is a very cost-effective waterjet solution for operators of workboats, motor yachts, smaller passenger vessels, patrol boats and other high-speed, shallow draught vessels looking for reliable, robust, high performing propulsion."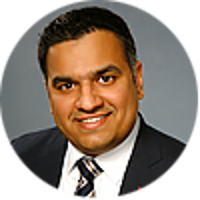 Performance