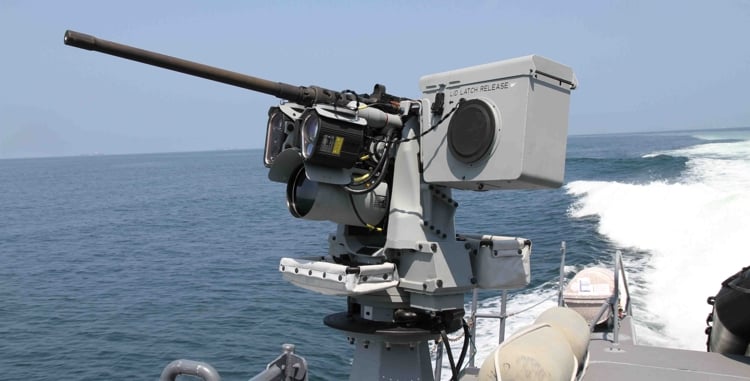 The Sea PROTECTOR MK50 has been undergoing testing this fall and features the latest technology from KONGSBERG, such as the VIS95 day camera providing enhanced situational awareness, as well as compatibility for an array of ammunition and weapons
Equipped with Sea PROTECTOR, increased naval dominance will be achieved over opposing forces. On Interceptors and small patrol boats, the Sea PROTECTOR serves as the main armament. On ships, it provides self-defence and increased capability to counter asymmetric threats while at sea or in harbors.
In the release that was distributed earlier this spring, Mr. Rune Johannessen, VP of Business Development said:
"The marinized version of the PROTECTOR M153 CROWS is a platform that takes all of the lessons from years of combat service in Iraq and Afghanistan with the land forces and brings them to the U.S. Navy. The system increases engagement effectiveness and offers unmatched deployment flexibility across platforms and in any environment."
By optimizing the PROTECTOR M153 CROWS for naval operations, the Navy is selecting a combat-proven system that has been delivered on-time and on-budget since 2007 by KONGSBERG.
For further information:
Mr. Rune Johannessen VP Business Development,
Kongsberg Protech Systems
e.mail: rune.johannessen@kongsberg.com