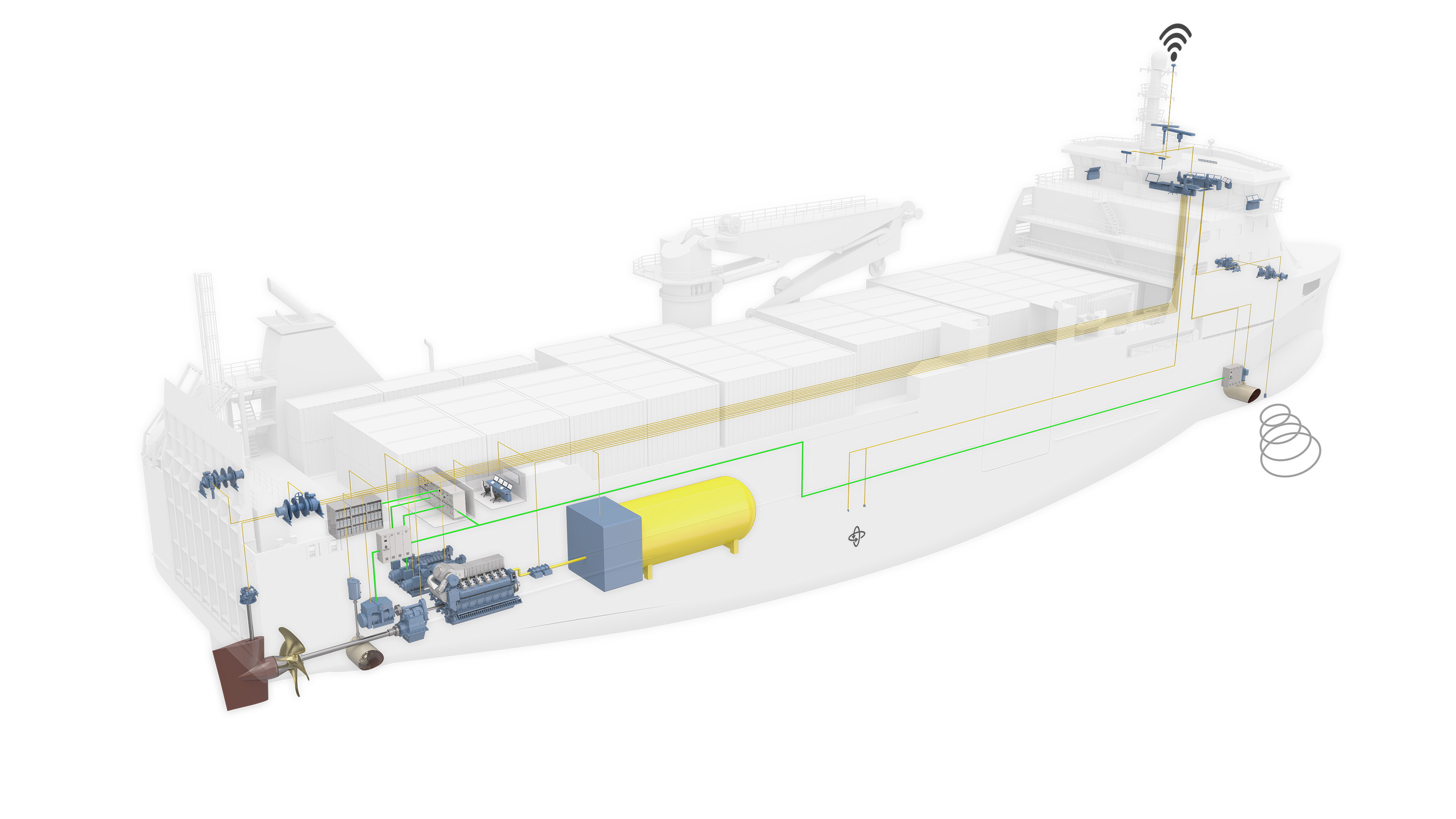 Container Feeder
Increased Efficiency through Integrated Concepts
KONGSBERG's integrated container concept provides greater efficiency and improves long-term operational performance and overall fleet management. A fully integrated solution from bridge to propulsion allows careful management of operation costs and fuel savings. Navigation, planning, reporting and maintenance are joined in a single platform, giving complete control over parts, energy management, and power and propulsion systems. KONGSBERG's integrated concept enables proven vessel optimisation through monitoring and management of energy, fuel and all day-to-day operations.
Key figures
Reduced Nox / Sox and carbon footprint. Increased operational efficiency by minimum 5 per cent.
KM Integrated Container Vessel solution brings low energy-consuming operation profile by introducing hybrid peak saving technology together with an integrated Fuel Gas solution.
KM can provide a cost/benefit analysis and identify a lower carbon footprint for the entire operational profile.
With Integrated Navigation System providing best route planning and optimization of the route, the ETA will be more predicable to a lower operation cost and efficiency.
Main benefits
Low emission and carbon footprint
Reduced maintenance cost
Increased efficiency
Integrated Automation and control with less interface to 3rd party
Reduced OPEX cost
Online simulation to optimize vessel operation.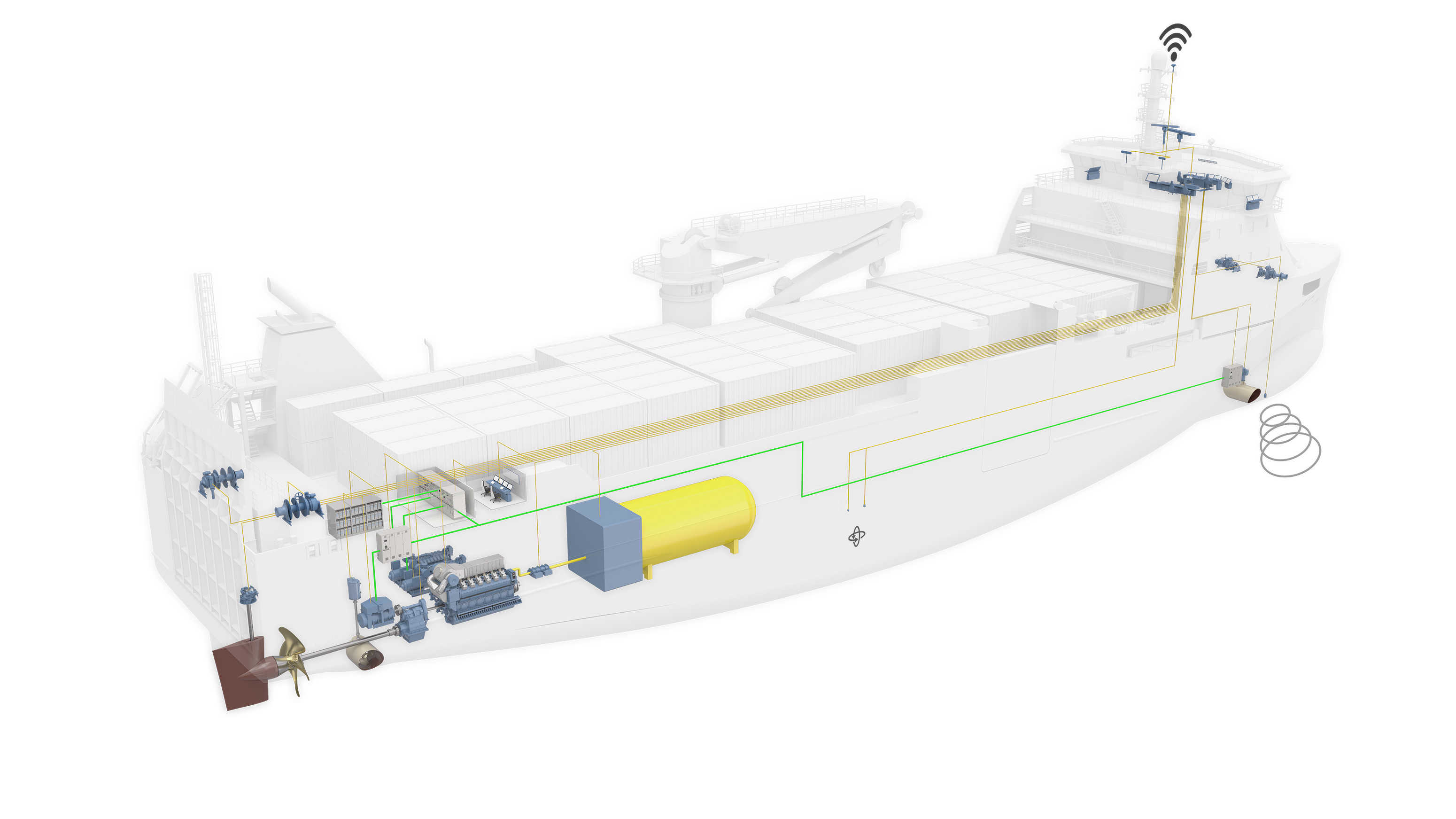 Connecting with the future today
Multiple systems, one platform, limitless potential
By uniting operations, energy and handling solutions, KONGSBERG creates integrated vessel concepts that unlock powerful benefits.
The result is greater efficiency, reduced costs, intelligent asset management and a continual cycle of learning and improvement. Data is shared, understanding is enhanced and better realtime and long-term decisions are made possible, both at sea and on land.
Marine operations is integrated, the future is KONGSBERG.