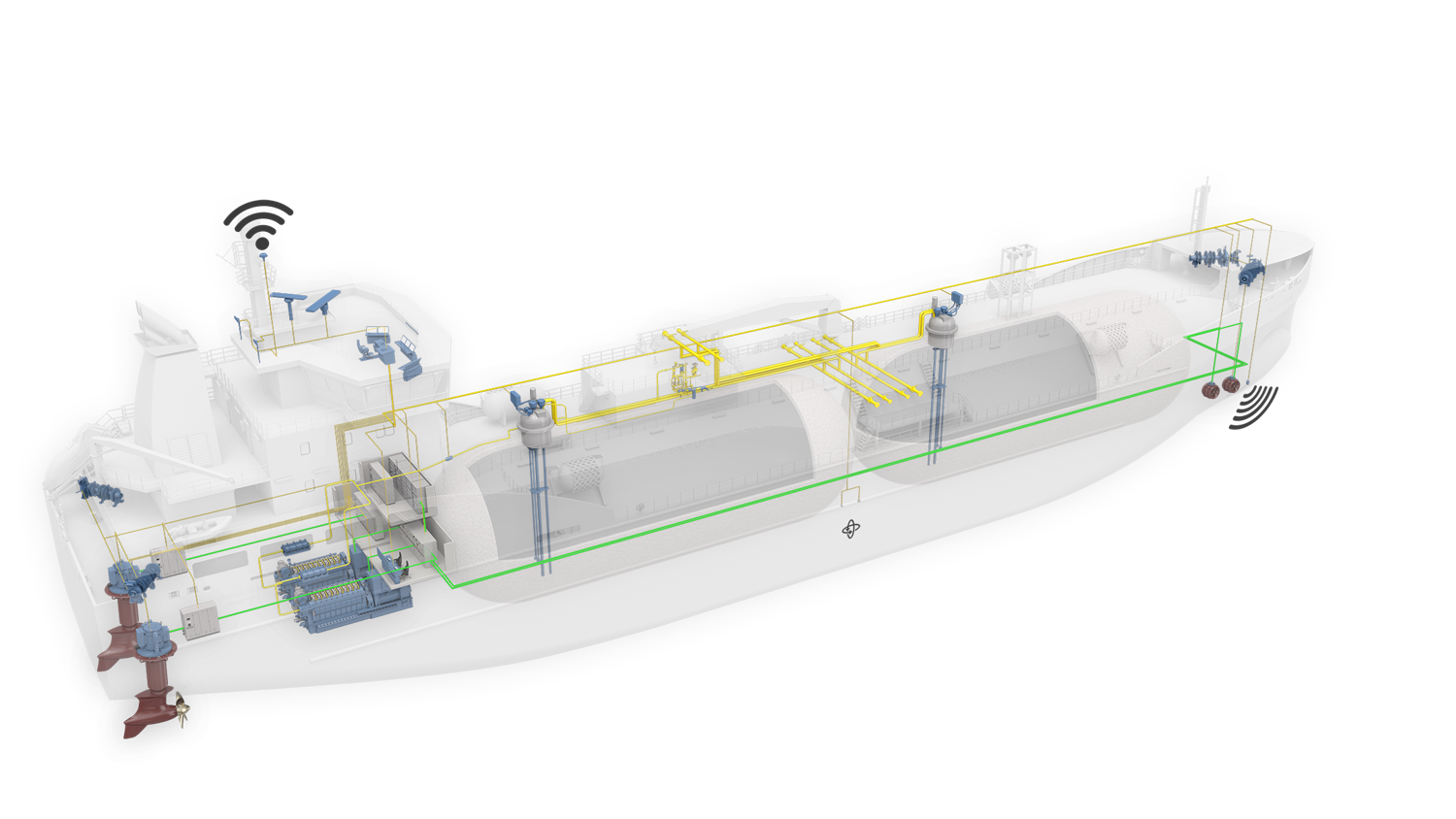 Small scale/ bunker LNG operation
KONGSBERG's integrated small-scale LNG solutions builds upon our position as the world's leading supplier of safety and automation systems to the offshore LNG value chain. It integrates existing expertise with new innovations for better analysis, recommendations and the optimisation of the gas management process. The result is enhanced efficiency, lower cost and more sustainable operations.
Small scale LNG trading operation is an integration of the handling of liquid gas between charterer / owner and clients. Our knowledge of handling liquefied gas combined with our Information Management Systems will provide the industry with a better overview of the energy transfer between the parties.
Combining the whole product range with our expert knowledge will give the whole Gas Value Chain a better definition of the transfer of energy and the commercial value. We will link together all parties in the value chain Yard / Owner / Clients / Charterer / Class.
Delivering optimised transport and distribution of LNG
Side
Aerial
Front
Aft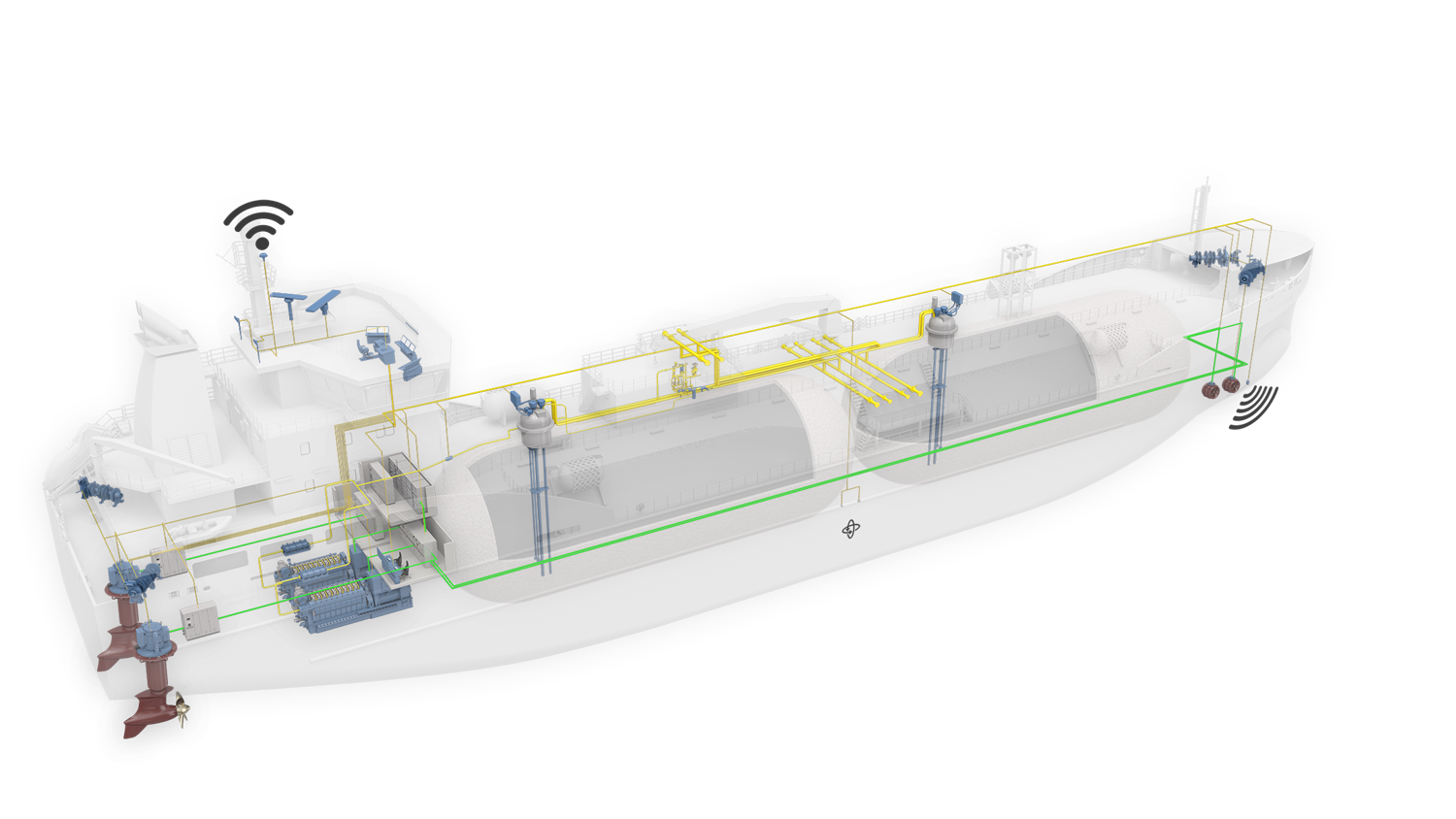 Yard benefits
An integrated solution provided by one company will reduce cost and risk
Interface meetings with less vendors involved
Integration problems between vendors is highly reduced
Flexible for last minute changes since most of the interface signals are based on fieldbus communication
Commissioning and Sea-trial will be more effcient with less people involved
KONGSBERG will be active between all parties in the construction of the vessels i.e. Yard / Owner / Charterer / Class. We also provide service all along the Gas Value Chain after the delivery of vessels.
Owner benefits
Efficient operation:
Large presentation display and mode based operation with combined information in focus
Same human machine interface for all systems, easy commando transfer, common dimming / pallet change – More time to focus on the mission
Information Management System link all partner together in one unified dialogue
Same control system platform for all applications:
Propulsion system
Vessel marine systems
LNG processes
Bunkering operation
Tank gauging w/custody transfer application (incl. anti roll over systems)
Power management and Energy management
Bridge auxiliary control incl. DP
Energy management system for the entire vessel
Engines, propulsion thrusters, deck machinery are all working in harmony for efficient and safe operation
One company for support including 24/7 remote support through one common link. Proven technology with life cycle management solutions. Condition monitoring and analysing tools with first hand sensor data.