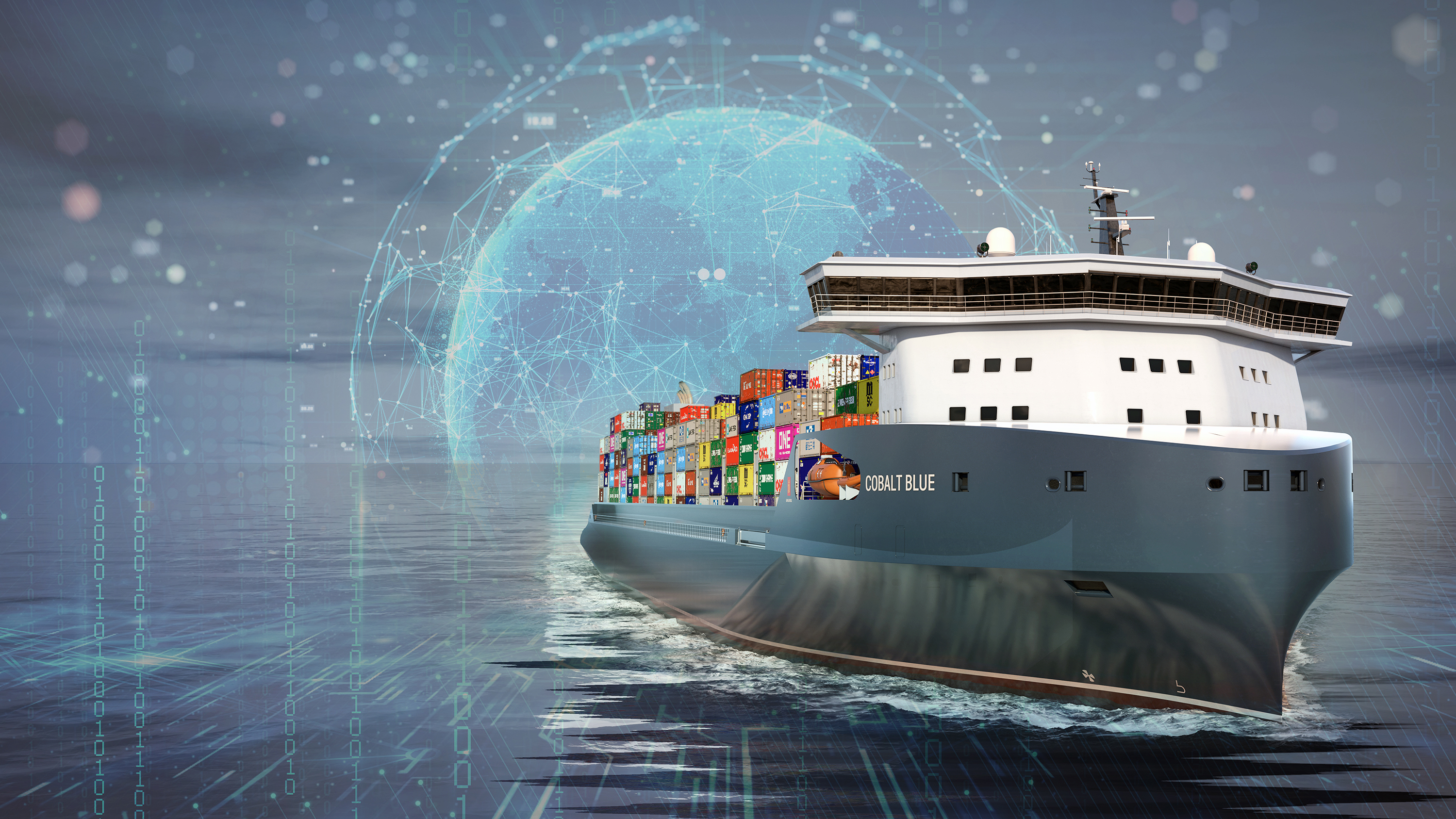 INTEGRATED SOLUTIONS FOR CONTAINER FEEDERS
Our integrated and digital solutions help shipowners balance OPEX and CAPEX while considering upcoming emission regulations, ensuring efficient, sustainable operations.
An unrivalled fully integrated bridge-to-propulsion solution allows for cost-effective operation and fuel savings. Navigation, planning, reporting, and maintenance are on a single platform, giving complete control over parts, energy management, power, and propulsion systems.
ADDING VALUE
SUSTAINABILITY

Meet increasingly stringent global regulations and higher customer expectation

SAFETY & RELIABILITY

Enhance safety, reliability and operational performance

FUTURE PROOFING

Provide an integrated solution relevant today and tomorrow.
SYSTEMS INTEGRATION FOR OPTIMUM EFFICIENCY
We add value by integrating products into a holistic solution. Extensive studies and simulations are used to optimise performance, efficiency, safety, and reduce environmental footprint. This is supported throughout the asset's lifetime by dedicated tools and apps for maximum operational efficiency.
A Fuel Gas Supply System combined with hybrid peak-shaving technology reduces energy use. Our Integrated Navigation System provides the best route planning and optimisation for greater predictability while lowering operational costs and increasing efficiency.
MULTIPLE SYSTEMS, ONE DIGITAL PLATFORM, LIMITLESS POTENTIAL
By integrating operations, energy, and handling solutions on a single digital platform we enable greater efficiency, lower costs, intelligent asset management, and a learning-and-improvement cycle.
Data is shared, understanding is enhanced, and better real-time and long-term decisions are made possible, both at sea and on land. Data protection and vessel connection security are crucial to prevent disruptions and data leaks. Our systems meet the highest cyber-security standards.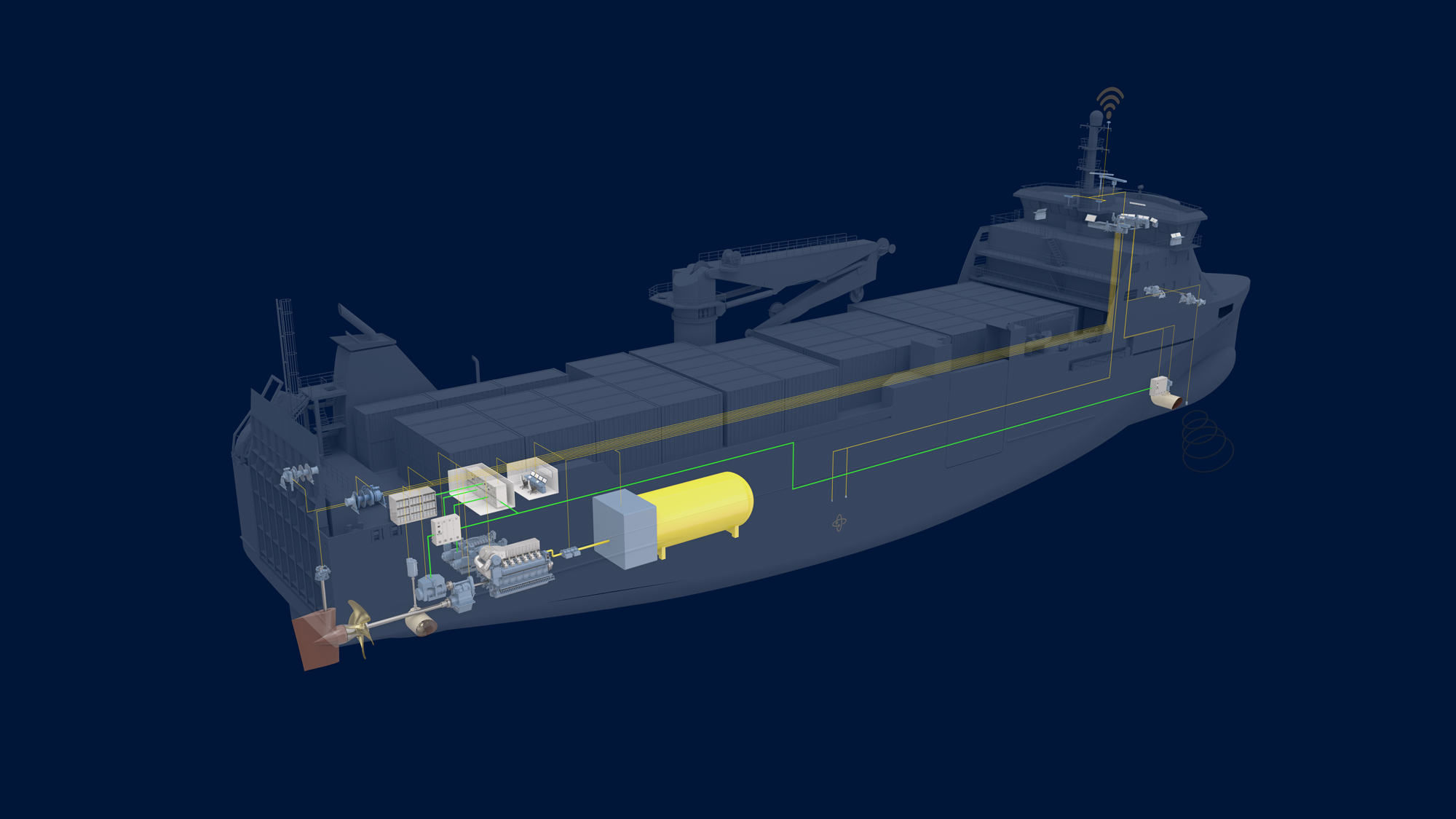 HOW THE SOLUTION BENEFITS YOU
By choosing integrated solutions you unlock a unique array of benefits.
SUSTAINABLE OPERATIONS
Our hybrid energy systems are designed to adapt to a zero-emissions future. Our products improve sustainability and performance by looking at a vessel's operational profile and systems holistically to deliver maximum efficiency.
FUTURE PROOF
Shipowners have a clear and affordable path to next-generation fuels and bunker infrastructure and a future-proof solution easily upgradable to low-carbon fuels. LNG propulsion offers a clear upgrade path to next-generation fuels as they become available and compelling environmental benefits today.
INCREASED OPERATIONAL EFFICIENCY
Our diverse digital solutions deliver vessel optimisation and reduce running costs, while smart condition monitoring and maintenance tools eliminate downtime. A cost-benefit analysis can identify a lower carbon footprint for the entire operational profile.
ENHANCED FLEET MANAGEMENT
We combine multiple systems on a single platform to improve fleet management by enhancing real-time and long-term decision-making at sea and on land. Customers, ports, and global legislators demand lower emissions.
GIVE YOUR VESSEL A NEW LEASE OF LIFE
Our global team of experts is available to help and guide you, whether you need a refit, retrofit, upgrade, or conversion. For our full range of lifecycle services and support, please do not hesitate to contact us.
Prolonged service life
Capability enhancement
Power for greener operations
Environmental upgrades
Safety improvements
Vessel conversion
PROTECT YOUR INVESTMENT WITH EXTENDED FLEET CARETM
Leveraging our global capabilities, we offer solutions for the entire service life of your assets. Our global support teams are dedicated to helping you maintain the critical balance between operational availability and cost.
Our Extended Fleet CareTM solution is a tailored service programme that provides full life-cycle support for your Kongsberg products and systems. We ensure the reliability and operational performance of your equipment, everything from planning regular maintenance to urgent interventions.
Long-term predictability and visibility,
Optimal docking and maintenance planning
Peace of mind in unforeseen events
Lifecycle cost reduction
CONNECTING WITH THE FUTURE TODAY
FUTURE PROOF THINKING
We have developed a Future Proof Feeder Concept in collaboration with Deltamarin that combines best-in-class performance with low CAPEX and OPEX. The concept provides a competitive solution today, but one which can still evolve over time and remain relevant after the upcoming fuel transition and technological shifts.
Key features of the future proof concept
Fuel flexibility Planned for future retrofits
Install systems that enable easy application of future technology and products
g., PTI, LNG tanks with material suitable for ammonia, CPP propeller
Space reservation for future systems and equipment
Plug and play system for easy upgrade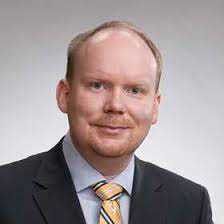 Kongsberg Maritime's 2000 TEU container feeder concept adopts the principle of future-proofing from the bottom up, so that shipowners can invest in tomorrow by starting today Oskar Levander, SVP Business Concepts, Kongsberg Maritime
Ready for
Zero emission entry to port with battery upgrade
Lower fuel consumption and emissions with auxiliary wind upgrade
Low carbon fuel with ammonia upgrade
Remote monitoring and control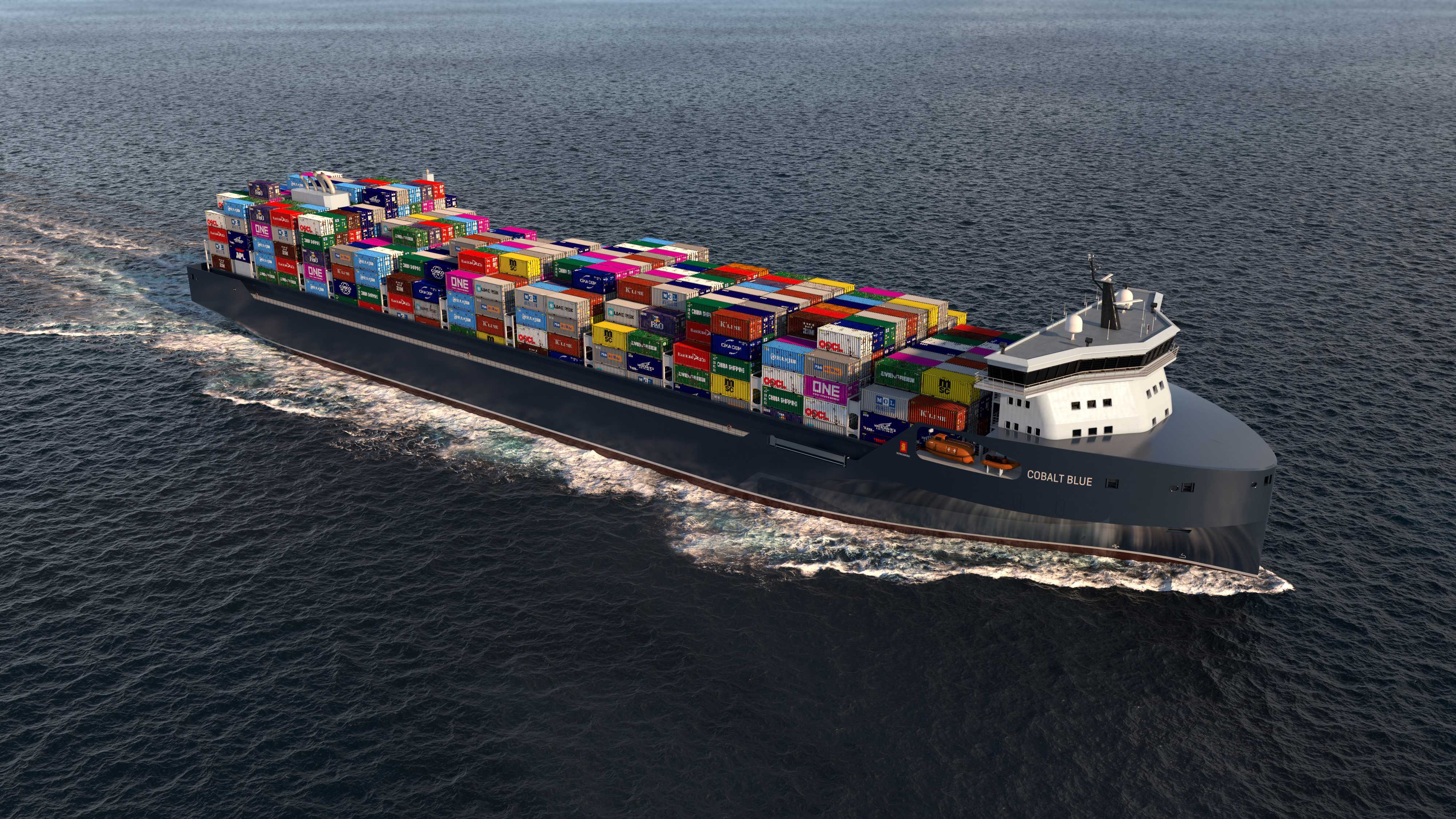 WHAT DOES THE FUTURE HOLD FOR CONTAINER SHIPPING?
Our integrated systems have been developed to help ship owners prepare for future fuels and requirements. Read how our container ship solutions provide efficiency and sustainability benefits for today, and tomorrow.
Read more

GETTING YOU READY FOR EEXI AND CII
Customers benefit from unrivalled engineering expertise, experience, and guidance. Our experts plan EEXI and CII compliance projects tailoring your environmental solution to maximise investment and benefits.
Read more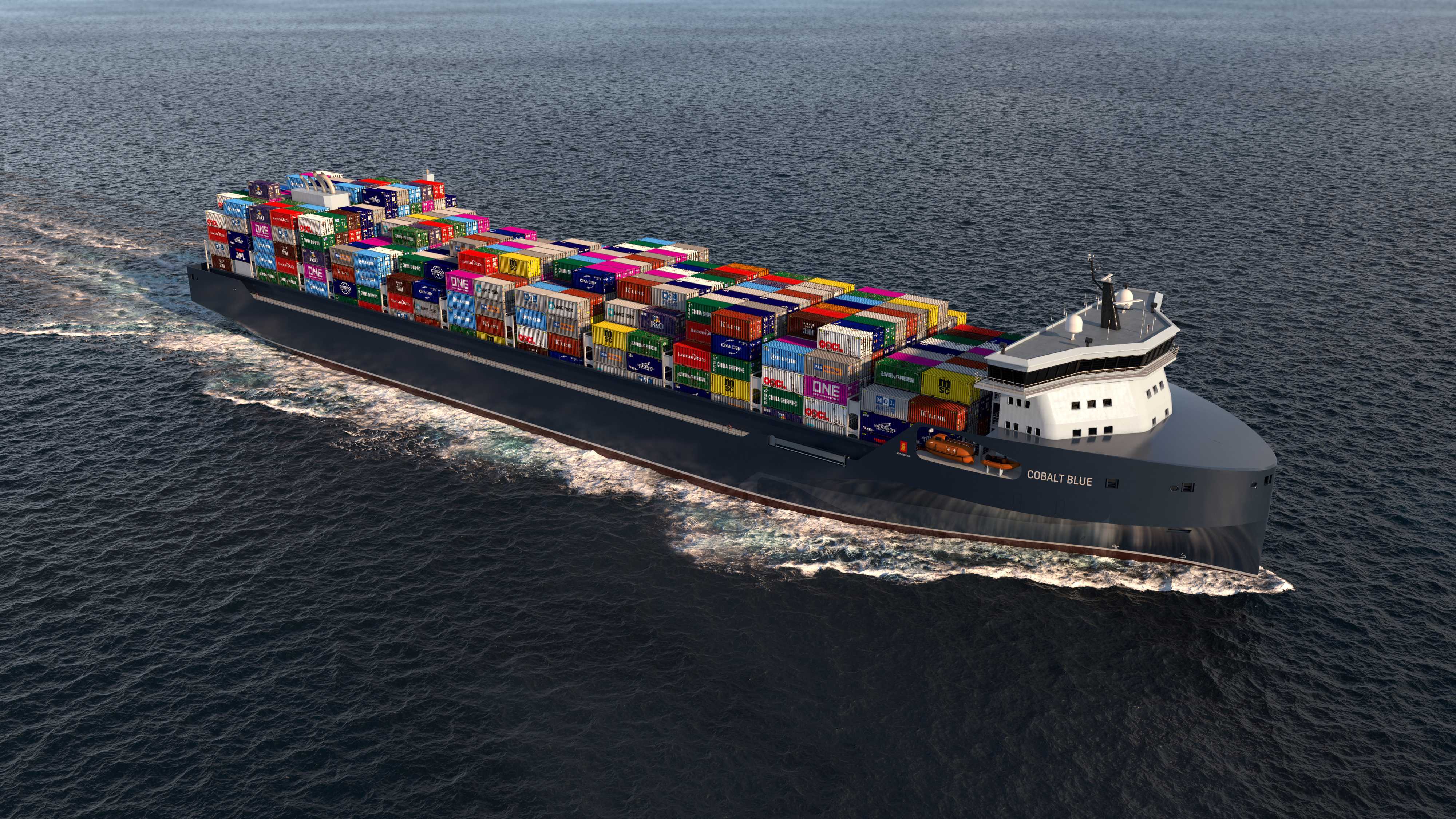 LNG AND INTELLIGENT POWER GENERATION: A FAST TRACK TO SUSTAINABILITY FOR THE CONTAINER SECTOR
LNG fuel and use of PTOs could be key to ensuring that container vessels are as efficient, sustainable and future-ready as possible.
Read more
PRODUCTS & SOLUTIONS FOR CONTAINER FEEDER