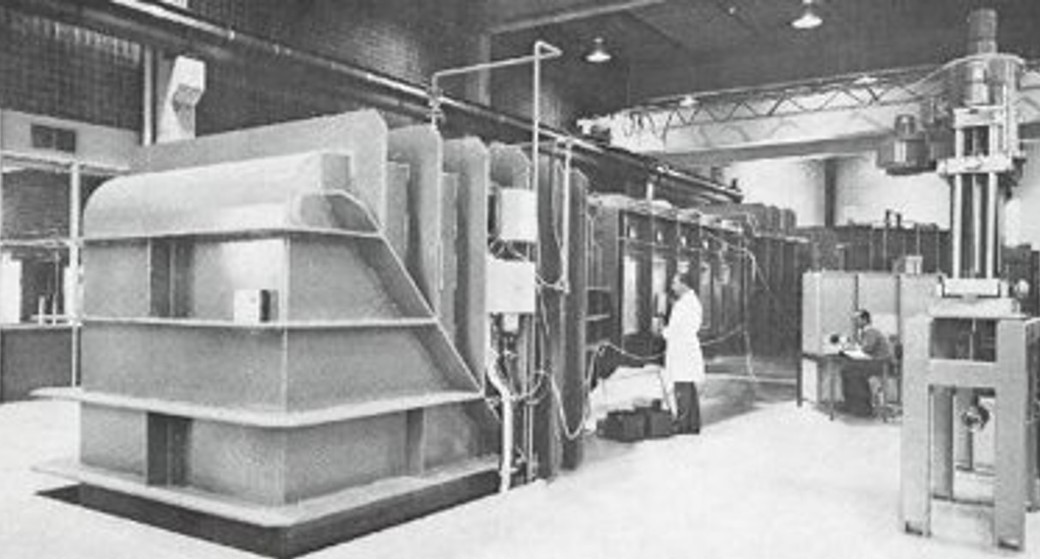 History of KHRC​
Already in 1906, the company started it´s path on experimental testing with the first test station located by the stream running through Kristinehamn.
In 1942 - only five years after starting the production of controllable pitch propellers - the first

cavitation tunnel for propellers was constructed. At the time, some ten cavitation tunnels existed

in the world, but this one was the first in Scandinavia.

​

The new marine laboratory, opened in 1971, is today called Kongsberg Hydrodynamic Research

Centre (KHRC) and serves as a hydrodynamic centre of excellence supporting any customer or

business unit across Kongsberg Maritime.