Radar Tank Gauge for LNG fuel tank - GLA-310/F
The KONGSBERG Radar Tank Gauge, GLA-310/F is designed to measure level in fuel tanks containing liquefied gases. Accurate measurement is possible regardless of the tank atmospheric conditions. Flexible hardware and software modules ensure easy adaptation for measurements in any kind of liquefied gases, such as LPG (Propane, Butane), LEG (Ethylene), and LNG.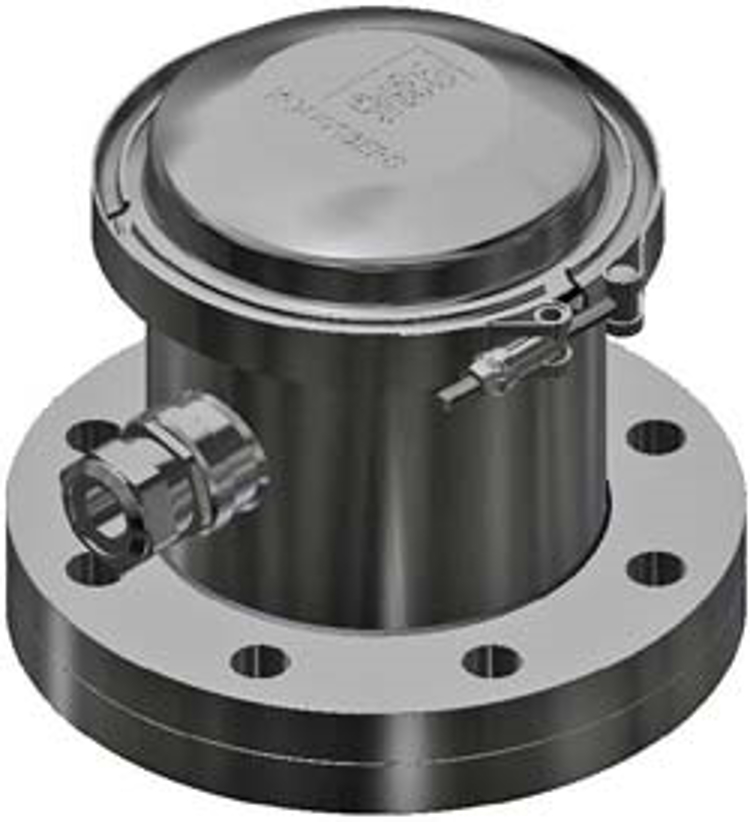 Key features
Closed level gauge suitable for all tank designs
Utilize 50 mm stand pipe
Measuring range 0 to 20 metres
Modular design
Intrinsically safe for use in all zones
Principle of operation
The Radar Tank Gauge employs the Frequency Modulated Continuous Wave (FMCW) principle. A frequency sweeping microwave signal is emitted by the Radar through a stand pipe. The distance is derived from the time delay of the reflected signal from the liquid surface. The stand pipe is delivered to match the total tank height. The pipes have ventilation holes allowing the vapour pressure inside and outside the pipe to stabilize, thus allowing the liquid to rise or fall unimpeded in the pipe.
The electronic unit in the Radar Tank Gauge includes a unique signal detection method that ensures optimum performance. Combined with its superb signalto- noise ratio, GLA-310/F offers a high measurement reliability and accuracy.
Each Tank Gauge is connected to a dedicated signal processing unit, which includes the processing of radar microwave signals and the intrinsically safe interface to the instruments located in hazardous area.
Services and support
24/7 Technical support

Our 24/7 technical support team is there to help at any time, day or night, wherever your vessel is.

Conversions, retrofit and refit

We understand the importance of having the right parts, available in the right place, at the right time.

Training

Ensure that your crew is properly and thoroughly trained. This will reduce operational risk, downtime and maximise return on asset investment.