Radar Tank Gauge for Chemical tankers, Clean solution
GL-300 Tank Monitoring System for Chemical tankers consists of the GLA-300/H Radar Tank Gauge, the GC-300 Cargo Temperature Unit and the GLK-300 Signal Processing Unit.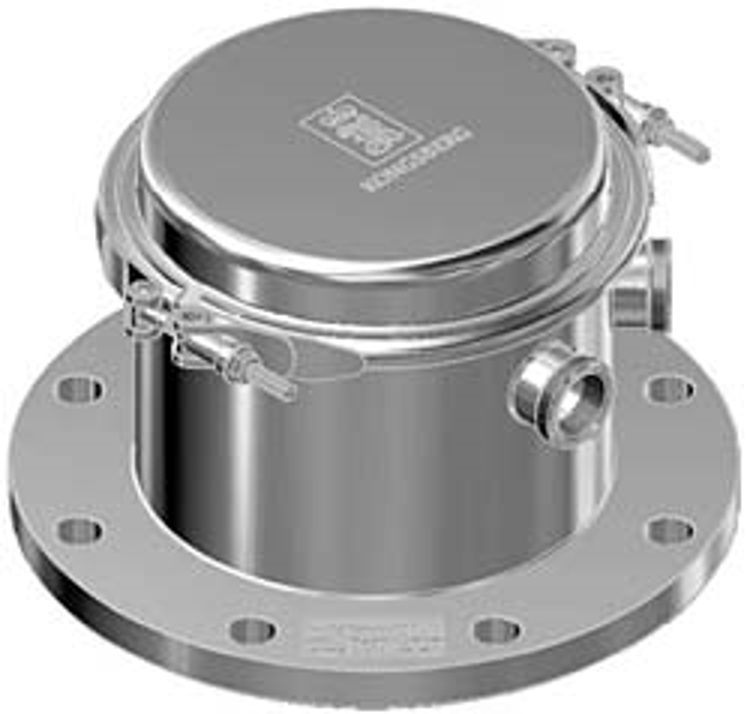 The KONGSBERG Radar Tank Gauge, GLA- 300/H, is designed with a horn antenna using a PTFE plate isolating the radar electronics from the tank atmosphere. The clean surface antenna design is easy to clean and eliminates risk of deposits from various chemicals after tank cleaning. The radar technology provides accurate measurement regardless of the atmospheric conditions inside the tank. The Radar Tank Gauge introduces modern and flexible arrangements for simple installation. The tank pressure transmitter is fully integrated mechanically, electronically and cabling wise. The radar technology provides accurate measurement regardless of the atmospheric conditions inside the tank.
Key features
Radar RMS accuracy 2 mm
Measuring range 0 to 50 m
Operating temperature -45 to +85 °C
Environmental protection IP 66/67
Intrinsically safe EEx ia IIC T4
No parts in contact with the cargo
Stainless steel AISI 316L
Clean surface radar antenna
Integrated tank pressure transmitter
Principle of operation
The Radar Tank Gauge employs the Frequency Modulated Continuous Wave (FMCW) principle. The distance (i.e. ullage) is derived from the time delay of the reflected signal. The electronic unit in the Gauge includes a patented signal detection method that ensures optimum performance.
A frequency sweeping microwave signal is emitted by the Radar, and directed vertically down the tank.
Tank pressure
The GLA-300/H comes with a tank pressure transmitter fully integrated in the Radar Tank Gauge, ready installed before delivery. No extra installation work is required at the yard.
The GT-450 pressure transmitter is based on a dry, robust ceramic measurement capsule with internal capacitive sensing and with a ratio metric output.
Tank installation
The Radar Tank Gauge adapts to a gauge socket with inner diameter of 200 mm. The gauge socket shall be welded to the top of the tank, preferably as close to the centre of gravity of the tank as possible.
Services and support
24/7 Technical support

Our 24/7 technical support team is there to help at any time, day or night, wherever your vessel is.

Conversions, retrofit and refit

We understand the importance of having the right parts, available in the right place, at the right time.

Training

Ensure that your crew is properly and thoroughly trained. This will reduce operational risk, downtime and maximise return on asset investment.