Loading Calculator for Rigs - LODIC
The LODIC Loading Calculator is a stability and loading control / administration tool for semi-submersible rigs and other floating offshore structures. With the huge amount of capital invested in the offshore business, and with the similarly high costs of having equipment and personnel offshore to run operations, quality and efficiency on all levels is imperative. The cost of time is huge.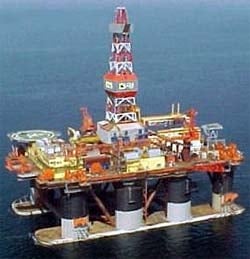 This is also why LODIC is the best alternative for your stability, ballasting and loading operation needs: Let the system handle the ballasting operations and the mooring forces. Let the online monitoring hum in the background to allow the operators to focus on planning and other tasks.
Geometric Modeling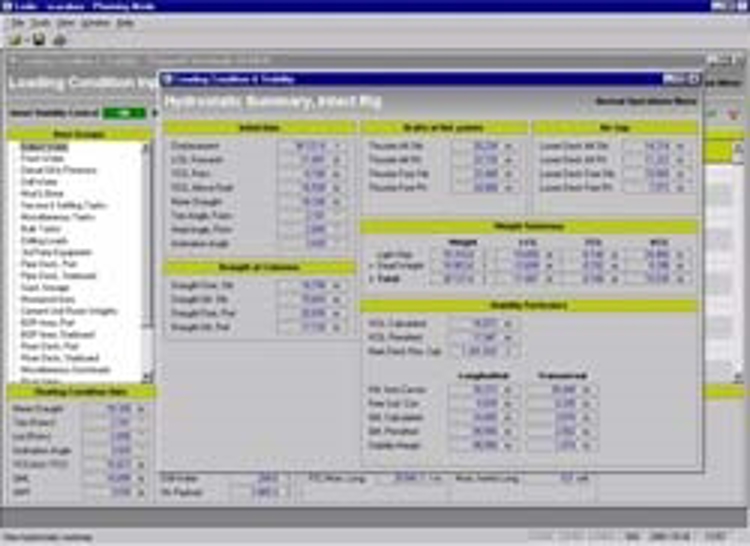 LODIC is available both as a full geometric model of the structure in question and a table-based solution. A geometry model will ensure the optimum accuracy and flexibility of calculations as there are no interpolation and no simplification of the computation basis. This is quite important for semi-submersible rigs in particular, where even small inaccuracies in the positioning of the gravity center can lead to significant errors in floating position calculations.
Automated Planning and Execution of Water Ballast Operations
The LODIC system is designed to be interfaced to the Water Ballast Control System if so desired. This will allow LODIC to control and monitor the floating position of the vessel (rig) and implement adjustments and corrective actions to keep the equilibrium within a pre-set envelope.
What separates this solution from most other systems is the execution part – not only is a plan for adjustments prepared, but it is also put into effect. This is very important for semi-subs in particular as they tend to be rather sensitive to weight changes and thus will experience relatively large variations in the floating position. Add to this the fact that the number of tanks available for the operator to use in operations is often large, and the advantages of an automatic system appear evident.
For installations like this, LODIC will of course communicate with level gauges and the WB Control system through either serial connections or network protocols as required.
Anchoring and Mooring Analysis Software
In addition to the Water Ballast Control options, the LODIC system may also be interfaced to the Anchoring and Mooring Analysis Software to fully control not only the vertical forces and stability issues, but also horizontal loads and positioning.
LODIC Functionality as a Black Box Module
The LODIC software can also be interfaced to a more complete automation package; typically this would be in situations where a large contractor is awarded a principal contract on the Control and Automation system, and where the LODIC system is bundled with the system, i.e. with a third-party front end.
Detailed specification
General
Windows™ application for 2000/XP platforms.
Both geometry-based and tables-based versions available.
"Dual-mode" operation capabilities: Online system running in the background while planning and simulation operations are executed offline.
Advanced variable anchor chain (and wire) length weight calculations with automatic computation of vertical tension components from the anchoring/mooring arrangement.
Interfacing to metoceanic data (wind, wave, current, etc.).
Stand-alone or integrated solutions – with or without our front-end (GUI).
Basic version
Intact stability control vs. KGmax curves.
Maximum additional deck load calculations taking into account the current loading condition, stability limits and operational limits, such as requirements related to de-ballasting from operational to survival draught.
Skew load control.
Basic ballast simulation options: Calculation of quantity and tank sequence to reach a specified floating position.
Crane modelling (if required).
3D floating position view.
Profile and plan loading view.
Damage stability version
Damage stability calculations using the Rig Geometry definition will give exact results.
Calculations of tank volumes and buoyant volumes based on exact 3D definitions.
Rapid simulation of different corrective actions will enable the operator to quickly and safely counteract any trim/heel and bring the rig under control after the damage has occurred.
Online version
The LODIC system can be interfaced to the level- and draught gauging system of the rig to provide real-time updated data for tank contents and floating position.
The Online version may then be run in parallel with an offline or "planning" version (no additional cost) that can be used for simulations and planning of upcoming operations.
Online integrated solutions
The Online Version can also be extended to cover not only monitoring of tanks, but also the operation of pumps and valves to provide a fully integrated and automated Water Ballast Control system.
Interfacing LODIC to the WB Control system will enable it to automatically monitor and maintain a specified floating condition.
Interfacing with mooring and anchoring analysis software
LODIC can, probably as the only system available on the market today, be delivered with a full integration with a Mooring and Anchoring Analysis software package (the MIMOSA system by MARINTEK).
All controls are collected within a single program system instead of several separate systems.
An integration will enable the system to monitor and control not only the vertical components from environmental and anchor/line forces, but also horizontal strains and horizontal positioning.
Services and support
24/7 Technical support

Our 24/7 technical support team is there to help at any time, day or night, wherever your vessel is.

Conversions, retrofit and refit

We understand the importance of having the right parts, available in the right place, at the right time.

Training

Ensure that your crew is properly and thoroughly trained. This will reduce operational risk, downtime and maximise return on asset investment.