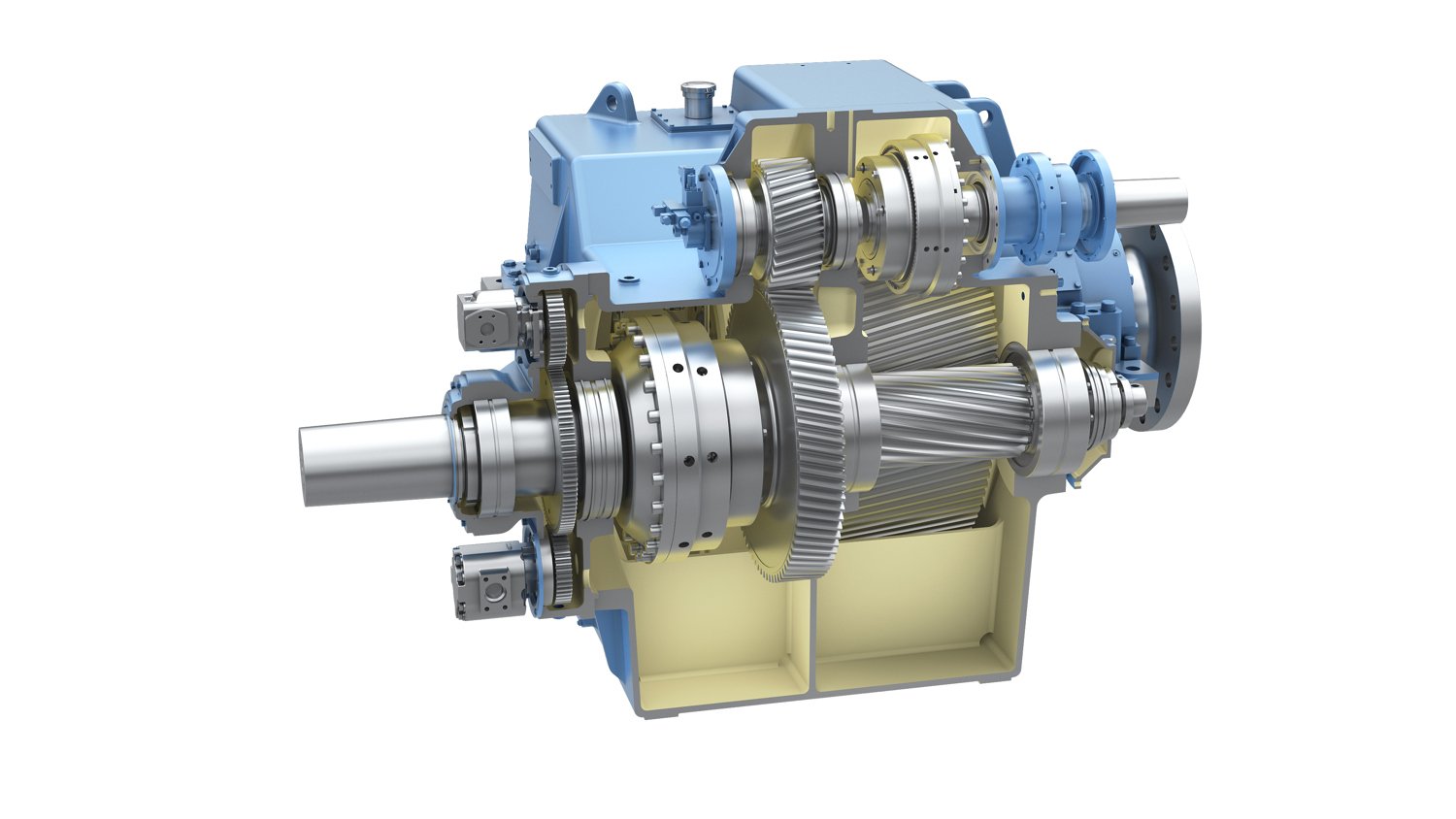 Reduction Gears and Thrust Bearings
KONGSBERG is a supplier of complete propulsion solutions for the marine market. Together with our partners we offer a complete range of Reduction Gears and Thrust Bearings, with focus on flexibility and energy optimisation.
Through more than 80 years of propulsion history, our mechanical, electrical and hydrodynamic experts are able to optimize the complete propulsion train on any vessel. Our gearboxes vary from approximately 1,5 MW to 20 MW, currently operating on some of the most advanced vessels in the world.
All common operation modes with Power Take Out (PTO) / Power Take In (PTI) / Power Take Home (PTH) and various clutch setups are available. For hybrid and electrical propulsion systems we also offer and extensive range Thrust Bearings and Twin in Single Out (TISO) gears in addition to standard Reduction Gears to allow full flexibility.

Key Features
• SISO and TISO Setups
• Vertical and Horizontal offset
• Single or Twin Clutch
• PTI / PTO / PTH

Ice Class
Our strong experience from Arctic waters and icebreakers is also utilized in the supply of gear boxes. Our complete solutions can fulfil both the highest Baltic and Polar Ice class requirements and we offer additional services like the ice torque calculations.