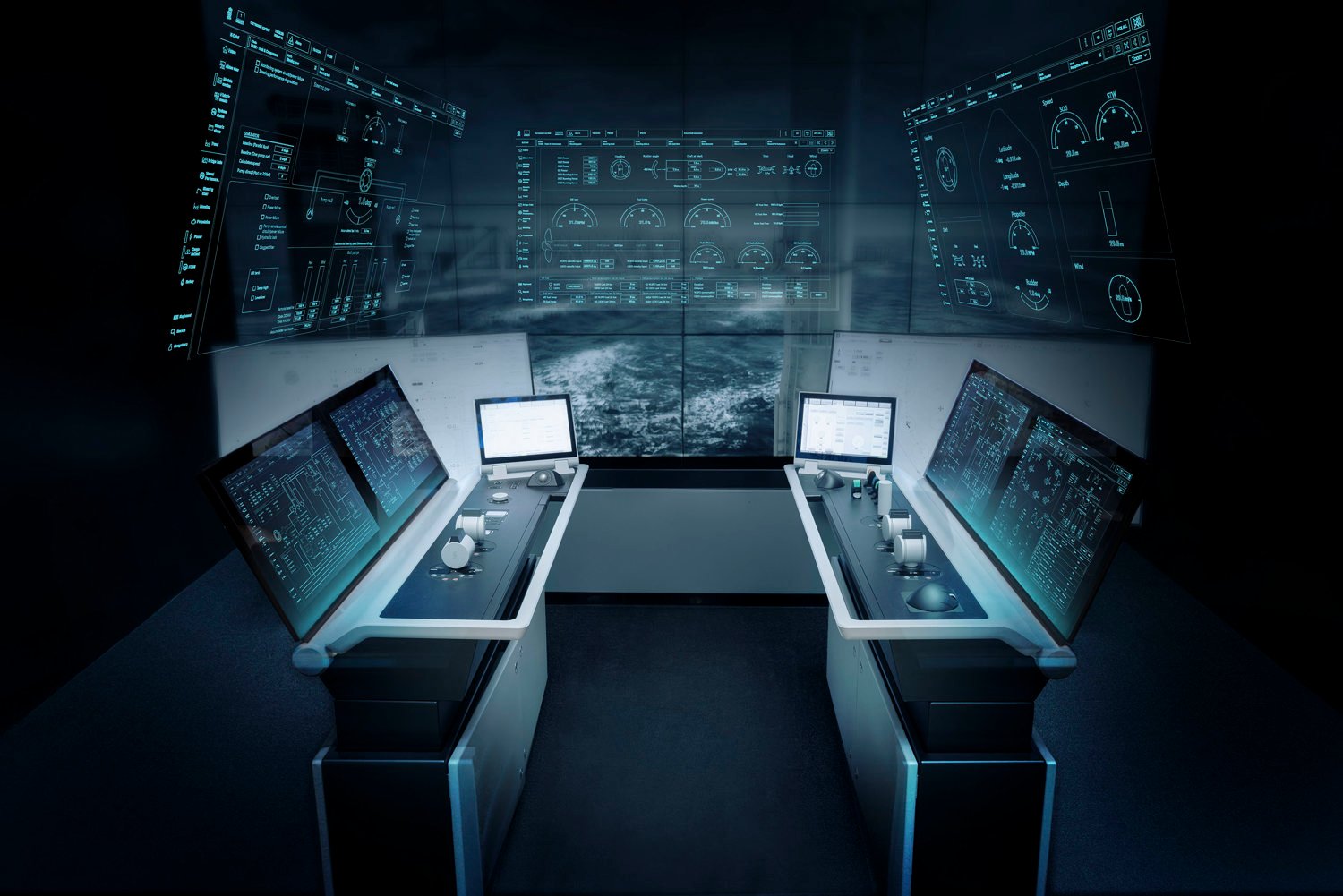 Marine automation system, K-Chief
With decades of experience delivering marine automation systems for merchant and offshore vessels, KONGSBERG provides solutions contributing to efficient and safe operations. Experience next-level efficiency with our latest K-Chief technology, building on the success of K-Chief 600 and K-Chief 700
Our K-Chief marine control system is the ultimate choice for shipowners and operators seeking seamless integration and enhanced operational safety when using multiple KONGSBERG systems. Our cutting-edge, redundant bus network maximises system reliability, while interchangeable operator stations and shared spare parts minimise crew training and maintenance. We offer single-point accountability and broad service network to ensure smooth sub-system synergy, lower service attendance, and minimise costs. K-Chief is an all-in-one marine automation system combining innovation, safety, and efficiency.
The complete marine automation system operated through one common interface
The most uniform, seamless and efficient solution in the market
Optimised design

Shared technology
Common hardware components
Reduced need for on-board spareparts

Installation benefits

Time-efficient commissioning and sea trial/ testing
Online update of software»
One point of contact/ service engineer for the intire installation

Ease of operations

Common point of operation
Reduced training need
Simplified maintanence
Remote support available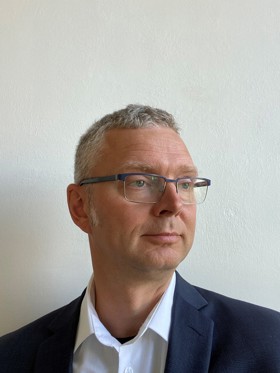 K-Chief is a popular and proven marine automation system, and this latest version combines the strengths of our existing platforms to provide shipowners and operators with a better technical and operational solution, and improved integration when they're selecting more than one system from KONGSBERG. It provides the basis for one common platform on board the ship to integrate the KONGSBERG equipment. For the crew, this simplifies operations making their job more efficient, easier and safer. Erik Korssjøen, Product Director Vessel Control Systems, Kongsberg Maritime
Services and support
24/7 Technical support

Our 24/7 technical support team is there to help at any time, day or night, wherever your vessel is.

Conversions, retrofit and refit

We understand the importance of having the right parts, available in the right place, at the right time.

Training

Ensure that your crew is properly and thoroughly trained. This will reduce operational risk, downtime and maximise return on asset investment. KONGSBERG launches unified and simplified K-Chief
Kongsberg Maritime has today unveiled its new K-Chief marine automation system, offering ship owners more efficient operations from a single platform to integrate all KONGSBERG equipment on board.
The New K-Chief: Frequently Asked Questions
With the release of new K-Chief generation, are the previous generation (K-Chief 600 and K-Chief 700 on Windows 10) no longer supported or obsolete?
No, Kongsberg Maritime will still offer spares and service support for K-Chief 600 and K-Chief 700 systems running on Windows 10 platform throughout the product lifecycle.
We have divided the product lifecycle into four phases, and we base our customer support in accordance with those phases. The first is the Utilisation phase, in which we are able to provide full development work on new functionality and provide complete support. The next phase is Maintenance, in which we continue to provide full client support, but with reduced development capabilities. At later stages, when a product enters the Limited Maintenance or Obsolete phases, it becomes more challenging to provide full software and hardware support. At some point, we may no longer be able to source vital components or computers capable of running Windows 10. During the late life cycle phases, clients can expect replacement-kit/upgrade recommendations.
K-Chief 600 and 700 are still in the Utilisation phase, so new and existing customers can expect the same level of support as before.
What about earlier generation systems such as K-Chief 500 and DataChief C20? Can these be upgraded to a Windows 10 platform to obtain full spares and service availability?
These systems are in a later stage in their life cycle (see previous answer). We suggest you contact your local Kongsberg Maritime representative or email us at km.support@km.kongsberg.com for more information on the support we offer to such products.
We will provide recommendations to mitigate operational risk for your vessels. In addition, our service and support allow integration and upgrades to earlier systems that are quick, pain free and with reduced cost.
Will the new K-Chief generation be compatible with the K-Chief 600 and K-Chief 700 technology?
The new K-Chief system will become available in 2024 as a Performance Upgrade Solution, in which we replace the Human Machine Interface (the operator station, the computers and panels, and the segment controllers). This is like a mid-life upgrade that really benefits the operator of the vessel.
This means that the new K-Chief system will be compatible with the existing K-Chief 600/700 process net (IO modules), which may be re-used in such an upgrade. In fact, the new K-Chief has been developed with the aim of reusing as much as hardware possible from previous generations. This allows us to offer smart and cost-efficient upgrades and solutions that give maximum benefit to our customers without too much disruption.
What about K-Chief 600 and K-Chief 700 systems running on Windows 7?
Systems with Windows 7 (which were delivered until 2018) will still be supported, but with recommendations to upgrade the existing K-Chief 600 or K-Chief 700 system with new computers running on Windows 10 platform. However, it is still possible for us to upgrade the computers and related software while leaving the existing hardware and technology in place. Please contact us for more details about these solutions.
It is said that the new K-Chief is based on CAN-Bus, while the previous generation is based on R-Bus. Will these two bus systems be able to coexist, or do we have to switch to CAN-Bus for future support?
K-Chief uses both CAN-Bus and R-Bus. The two IO ranges and bus systems will exist in parallel for the foreseeable future. The next generation of IO units are planned to be available in both CAN-Bus and R-Bus versions and the next generation remote controller unit (RCU) will have both CAN-Bus and R-Bus capabilities.
We might see CAN-Bus versions of the next generation products dominating the volume of deliveries, but we don't know this for sure yet. Our components normally have a lifespan of at least 10 years, so we expect to offer full support for R-Bus for the foreseeable future.
Will there be a reduced support time for existing R-Bus technology (usually 8-10 years) now that Kongsberg has launched the new generation K-Chief platform?
The introduction of the new K-Chief will not change our support commitments made to previous versions of K-Chief because we make service and support commitments according to our lifecycle policy. K-Chief 600/700 will continue to be sold in the Utilisation phase during the transition year of 2024.
Will the new K-Chief platform also be based on Windows 10, or will this be launched on Windows 11?
The new K-Chief is already launched on Windows 10 and Windows 11 Long Term Support Channel (LTSC) is not yet available at this time. When Windows 11 LTSC becomes available, which is expected late 2024, we will evaluate a change. However, the qualification of a new Windows version for all our systems is a process of six to 12 months, so any change would not be effective until mid-2025 at earliest. For us, the stability of the operating system is more important than the novelty.