LNG Fuel Gas Supply System
LNG-FGSS
The KONGSBERG LNG Fuel Gas Supply System (LNG-FGSS) is a complete system comprising of an LNG storage tank, LNG Process System, Bunker Station and Control& Safety System.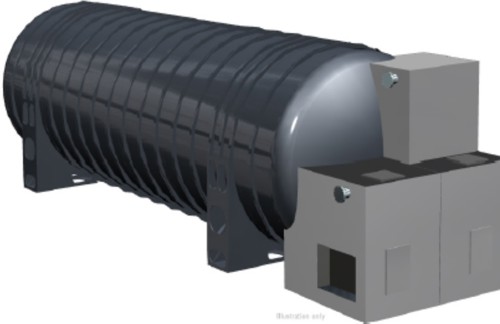 The system is designed to supply gas in the range of 6-16 barg to dual fuel and pure gas engines. The LNG-FGSS is optimised to minimise the footprint onboard. It has been manufactured in compliance with IMO IGF, Class rules and industrial standards.
The TCS is welded to the tank end and contains all the process equipment for gas processing and safety systems.
The LNG Tank is of IMO-C type insulated by vacuum and perlite. All interface piping is located in one end inside the TCS.
The Bunker Station is designed as a separate skid.
The process system and bunker station are supplied with valves and instrumentation, with interfaces to instrument air, nitrogen, water/glycol and vent mast.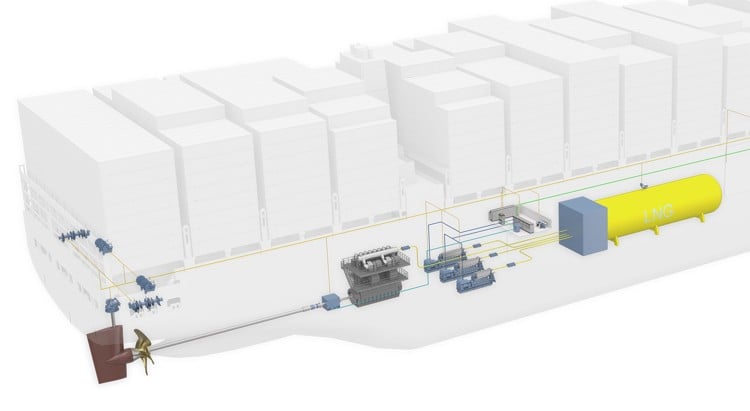 STANDARD CONFIGURATION:
LNG fuel pump (10-16 barg supply
Pressure buildup unit (9 barg supply)
LNG vaporizer
Gas superheater
Supply line for one consumer
Freeflow BOG handling system
Piping system for bunkering, safety valves, overfill detection and level gauging
Bunker function from shipside
Control & Safety system
All instrumentation pre-wired to on-skid junction box.
Services and support
24/7 Technical support

Our 24/7 technical support team is there to help at any time, day or night, wherever your vessel is.

Conversions, retrofit and refit

We understand the importance of having the right parts, available in the right place, at the right time.

Training

Ensure that your crew is properly and thoroughly trained. This will reduce operational risk, downtime and maximise return on asset investment.