Modular anchor and mooring winches for merchant vessels
The production process enables flexibility and efficiency in customer application as well as in delivery time.
Tailor-made anchor and mooring winches made up from standard modules
A modular range of winches and anchor windlasses covering the vessel's own mooring requirements. The modular concept allows efficient and cost-effective tailor-made systems to be built up from a range of standard mooring winches, anchor cable lifters, and warping heads to suit the vessel's deck layout and requirements. Four drive systems are offered:
Low pressure hydraulic - 64bar
High pressure hydraulic - 250bar
Electric pole change
Frequency controlled
All the equipment is designed for reliability and long life under tough conditions, for example with stainless steel brake drum surfaces for consistent smooth operation. Winches can be specified with automatic control of tension and remote control for direction of rotation and speed and clutch/brake operation. Windlasses can have automatic speed control for anchor lowering, and cable length indication. They are designed for ease of installation.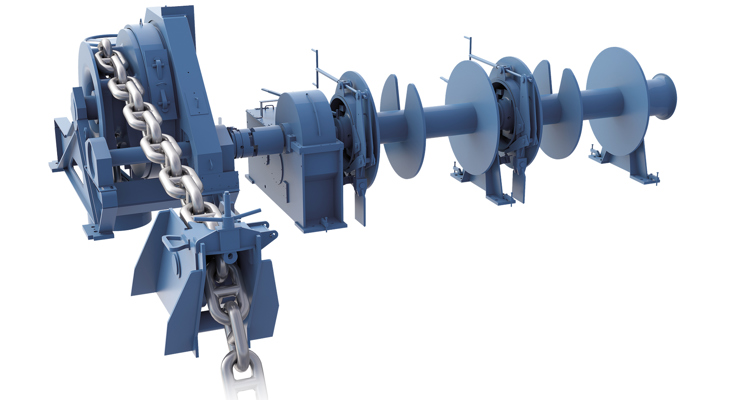 Key features
High quality
A variety of layouts
Low life-cycle cost
Services and support
24/7 Technical support

Our 24/7 technical support team is there to help at any time, day or night, wherever your vessel is.

Conversions, retrofit and refit

We understand the importance of having the right parts, available in the right place, at the right time.

Training

Ensure that your crew is properly and thoroughly trained. This will reduce operational risk, downtime and maximise return on asset investment.