RoPax complete systems
Our complete systems for RoPax ensure a cost-effective solution optimised for our customers.
Endless possibilities
The propulsion, power and automation system is delivered as one integrated system, tailored for each operators schedule and operational area. Our extensive product range and close cooperation with designers and owners, ensure the correct solution for your vessel. Our offering for the RoPax market ranges from POD for increased manoeuvrability, auto-crossing for self-driving passages, integrated propeller and rudder for efficient propulsion, pure LNG-engines and battery systems for environmentally friendly operations, high-voltage or low-voltage, AC or DC and much more.
The possibilities are endless, and with an integrated Kongsberg Maritime system solution, you get a service-minded partner and the confidence to know that your vessel is operating with the highest performance possible in the most environmentally friendly and cost-effective way.
Design and ship technology for RoPax and explorer cruise vessels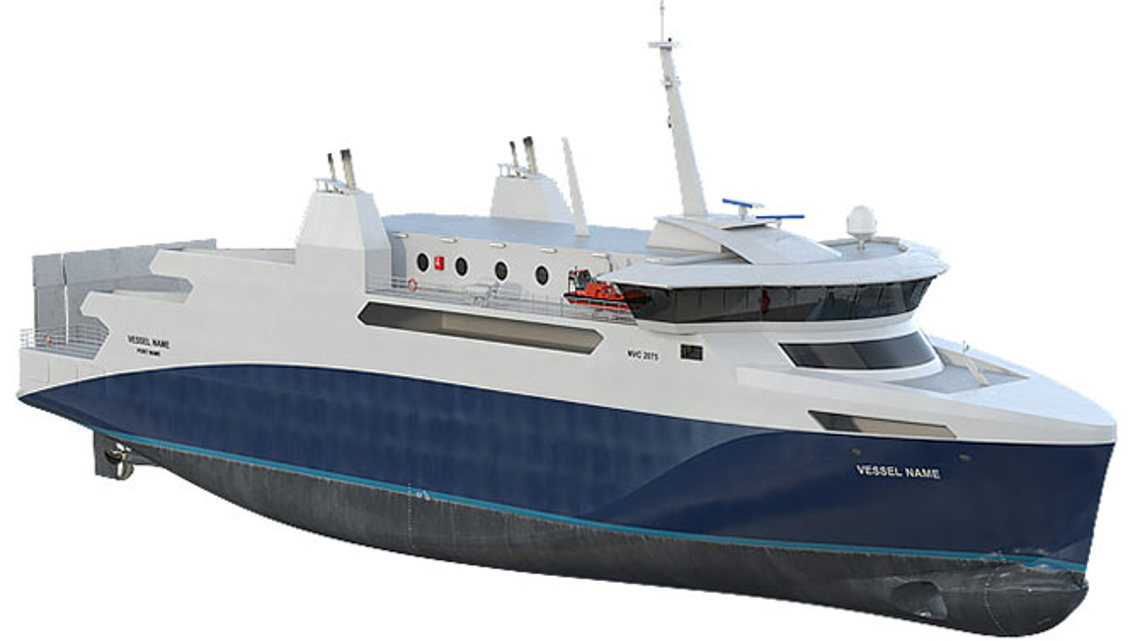 75m Pax Cruise Ferry. For short distances. Capacity 110 cars / 400 lm, or 220 lm for trailers. 500 passengers, 13 crew in 8 cabins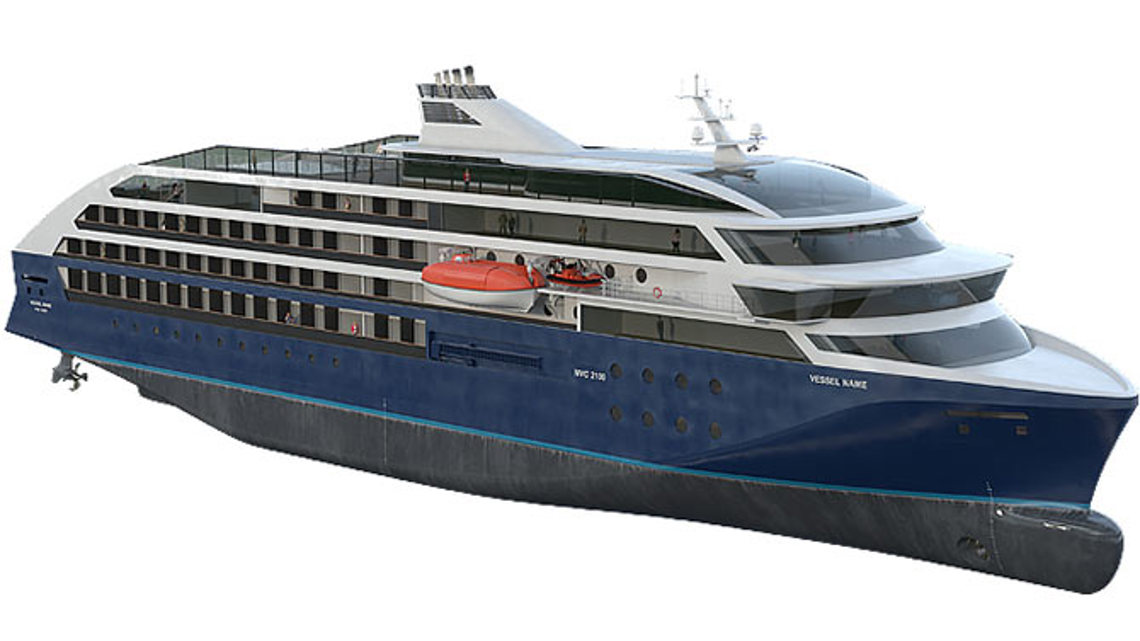 100m Pax Explorer Cruise Vessel. Modern, fuel efficient vessel. 230 passengers in 100 cabins (2 ADA compliant cabins). 65 crew in 37 cabins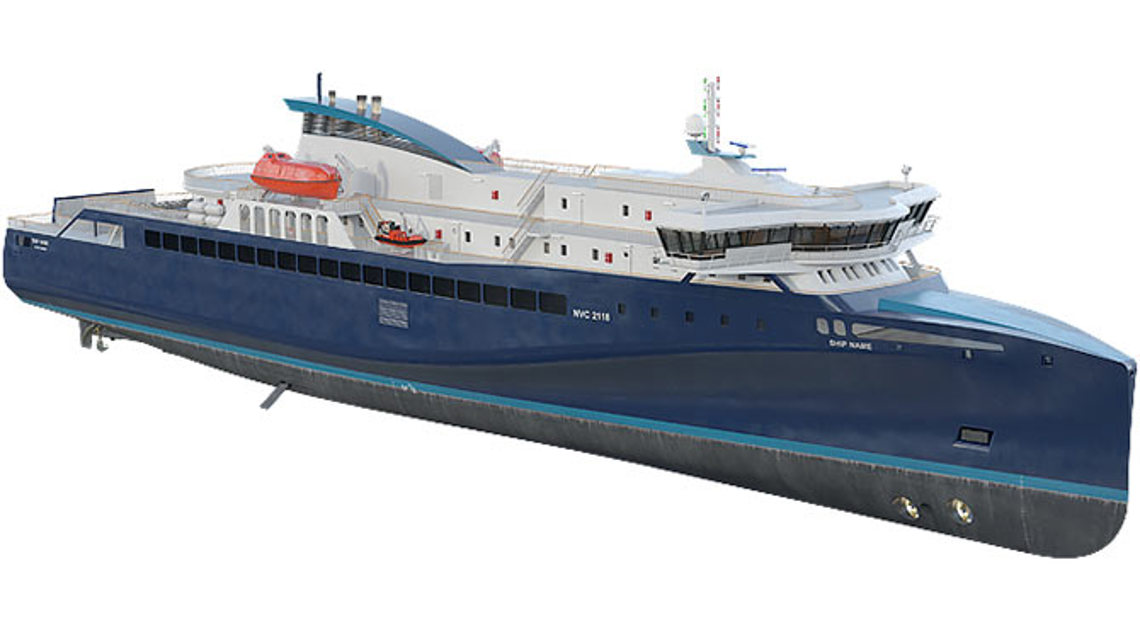 120m Pax Cruise Ferry. For short international voyages. Capacity 150 cars, or 195 lm for trailers + 40 cars. 650 passengers, 41 crew/staff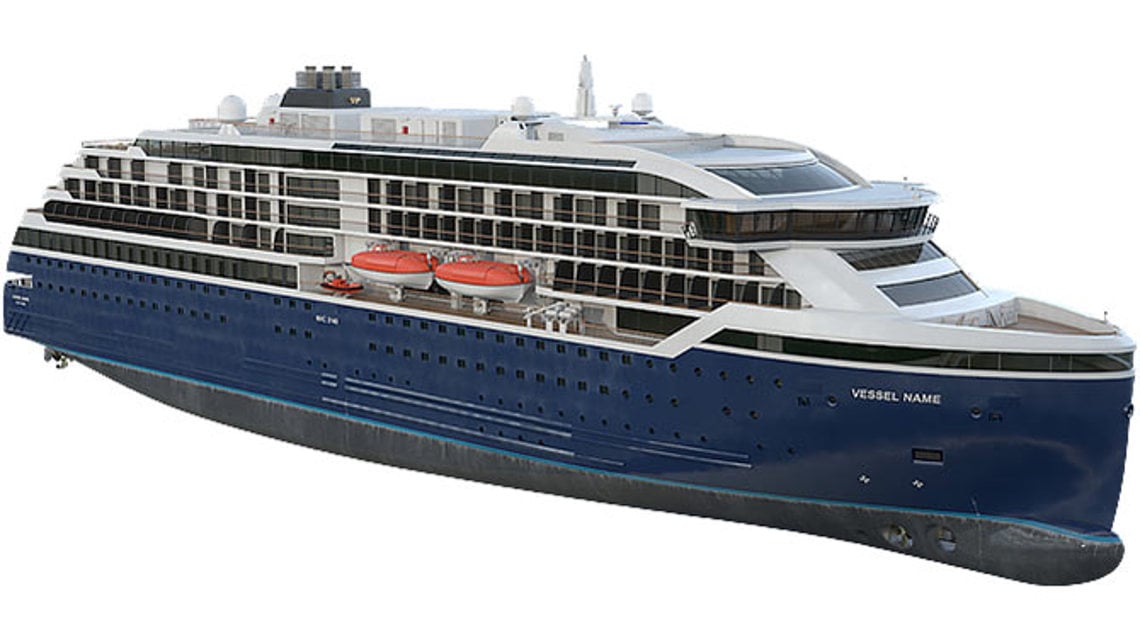 140m Pax Explorer Cruise Vessel. For unrestricted world wide operation. 530 passengers in 265 cabins, 150 crew in 98 cabins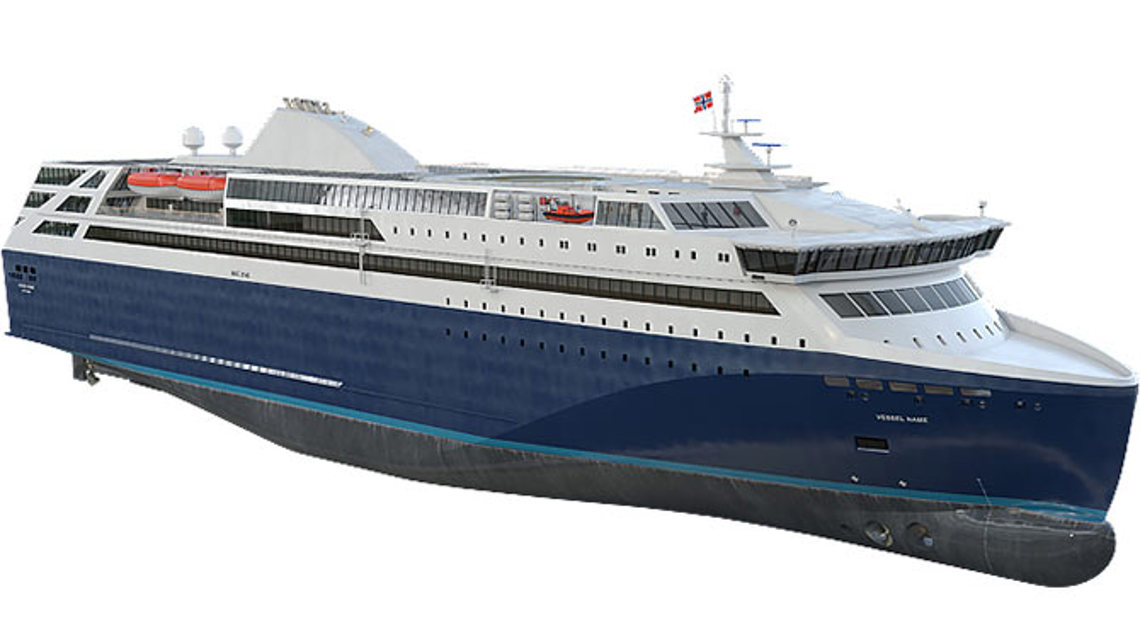 145m Pax Cruise Ferry. For short distance, 1500 passengers, 122 cabins (4-berth), 4 cabins (2-berth), 94 crew in 57 cabins
160m Pax Cruise Ferry. Day ferry on short distance. Capacity 458 cars, or 229 cars and 730 lm for trailers. 1900 passengers, 100 crew in 90 cabins
75m Pax Cruise Ferry. For short distances. Capacity 110 cars / 400 lm, or 220 lm for trailers. 500 passengers, 13 crew in 8 cabins

100m Pax Explorer Cruise Vessel. Modern, fuel efficient vessel. 230 passengers in 100 cabins (2 ADA compliant cabins). 65 crew in 37 cabins

120m Pax Cruise Ferry. For short international voyages. Capacity 150 cars, or 195 lm for trailers + 40 cars. 650 passengers, 41 crew/staff

140m Pax Explorer Cruise Vessel. For unrestricted world wide operation. 530 passengers in 265 cabins, 150 crew in 98 cabins

145m Pax Cruise Ferry. For short distance, 1500 passengers, 122 cabins (4-berth), 4 cabins (2-berth), 94 crew in 57 cabins

160m Pax Cruise Ferry. Day ferry on short distance. Capacity 458 cars, or 229 cars and 730 lm for trailers. 1900 passengers, 100 crew in 90 cabins