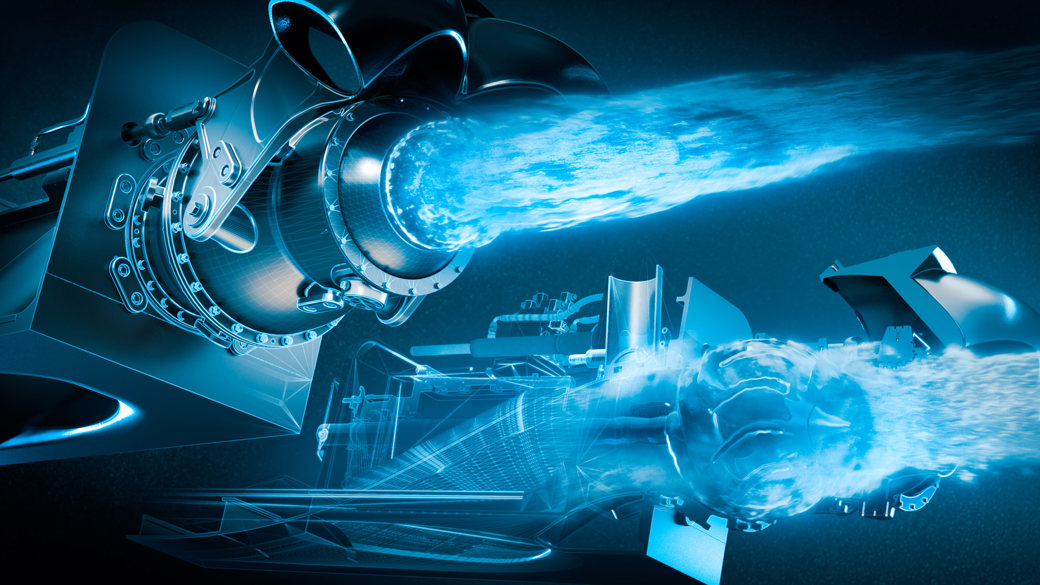 How KONGSBERG's Hydrodynamic Research Center keeps KONGSBERG Kamewa Waterjets ahead of the rest
KONGSBERG's Kamewa waterjets are well-known as industry leaders in waterjet propulsion. But staying number one takes constant effort, technical excellence and forward-thinking R&D. That's where KONGSBERG's famed Hydrodynamic Research Center steps in.
Buyers are drawn to waterjet propulsion because of very specific advantages. At speeds over 20 knots, waterjet propulsion lets a vessel travel more efficiently with less fuel than a traditional propeller and shaft system. Waterjets need less maintenance due to the fewer number of moving parts. And waterjet nozzles can redirect the jet efficiently, making waterjet vessels more manoeuvrable.
Waterjet propulsion is also safer than traditional propellers because it eliminates the risk of a propeller accidents to swimmers or marine life. And because waterjet propulsion systems don't require appendages below the hull, waterjet powered craft can operate in shallower water.
That makes waterjet propulsion ideal for naval vessels, ferries, and search and rescue vessels. Over 10,000 KONGSBERG Kamewa steel and aluminium waterjet units – with power ratings from 260kW up to 36,000kW – can be found on all manner of ships around the world.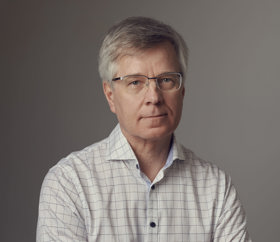 "We make a lot of advances from one generation to the next. By doing that, we challenge the previous design, and then we can get to something new." Reima Aartojärvi, a senior hydrodynamicist at the Kongsberg Hydrodynamic Research Center
KONGSBERG's Hydrodynamic Research Center in Sweden is one of the keys to making KONGSBERG Kamewa waterjets best in class and to guaranteeing buyers a waterjet propulsion solution that delivers on its promises, every day of operation.
The KONGSBERG Hydrodynamic Research Center (HRC) was founded in the 1930s and has been at the forefront of developing and refining propeller and pump technology, including those that are used in waterjet systems. HRC researchers look at every possible way to squeeze out better performance and develop the next generation of waterjets.
KONGSBERG's investment in the HRC also means that KONGSBERG does not need to buy testing services the way other waterjet propulsion companies do. By having its own center, KONGSBERG can aggressively pursue waterjet product upgrades or take on more complex projects in a way that other companies can only dream of.
Right now, KONGSBERG's S4 series is the best there is in the market in terms of propulsive efficiency. But Reima and his team are already working on the next generation of waterjet propulsion systems, trying to answer questions such as 'how to make waterjets work at lower speeds', or 'how can we get the most efficiency out of an electric drive for waterjets'?
Answering these questions will lead KONGSBERG to develop new waterjet propulsion technologies for buyers.
To that end, KONGSBERG is further tightening the link between end users of its waterjet propulsion units and the work done by the HRC.
Fredrik Appel
Director Products, Waterjet Systems, Kongsberg Maritime Sweden
"We are centralising a lot of our hydrodynamic capabilities under the umbrella of our Hydrodynamic Research Center, which means we get better synergies between our customers' needs and our research work," says Fredrik Appel, Director Products, Waterjet Systems, Kongsberg Maritime Sweden.

"It is all about the importance of adapting towards a different reality," Appel says. "Because that's going to be quite important for the future as well to understand the implications when you are using a waterjet with a different type of power source."
The demand for lower emissions in the maritime world is coming for waterjet powered craft as well as ocean-going, slow moving cargo vessels. Kongsberg is already working on the solutions needed for an all-electric future for waterjets. Among the issues that need to be addressed are things like idle speed operation, electric vs diesel powered acceleration, new pump technology, and more.
Press & sales contact:
Magnus Fahlén

VP Waterjet Sales