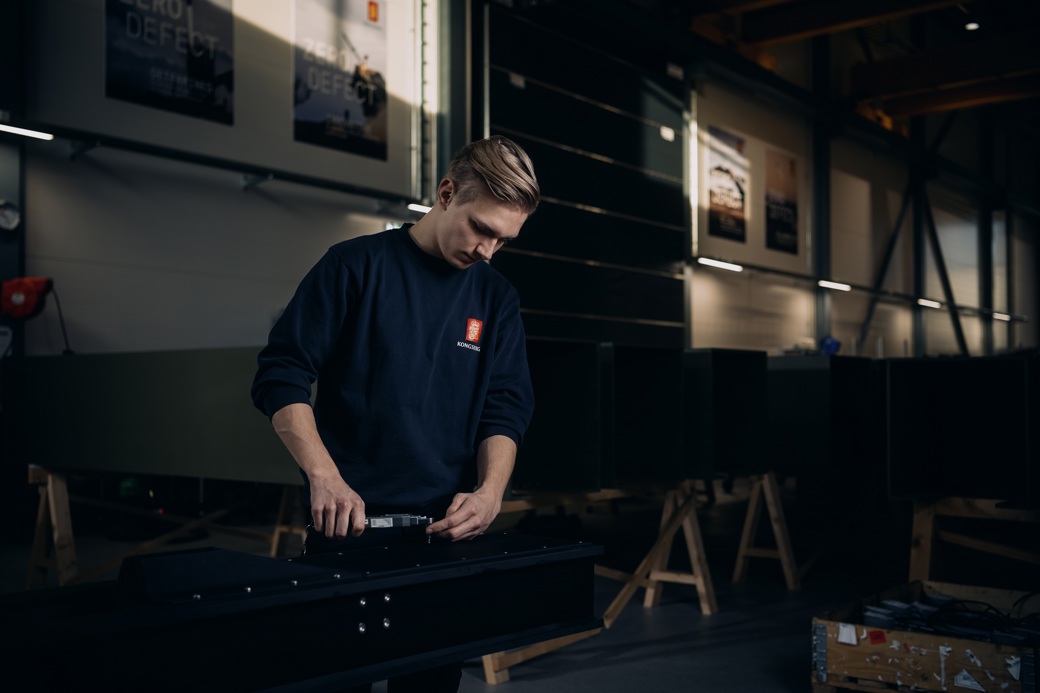 Students and Summer Internships
We recognize the challenges in the world and we are dedicated to help resolving these issues. Do you want to join us in solving these matters?
Your first step toward a meaningful career
With increasing challenges related to climate change, it is more important than ever that we work together to create and enable a more resilient world to address the ongoing climate emergency. In order to do this, we need everyone's voices, with a full range of insights and ideas for how we can turn things around. And for us, a key enabler is our ability and commitment to innovation.
A summer internship at Kongsberg Defence & Aerospace will be your first step toward a meaningful career of innovation and technology in the defence and aerospace industry.
We have a long and proud history – from our starting point in Norway in 1814 to the international corporation of today. Kongsberg Defence & Aerospace consists of five business areas, each with a world-class product portfolio and a proven track record. Our divisions strive to develop and offer innovative and reliable solutions for extreme conditions worldwide. We are Norway's premier supplier of defence and aerospace-related systems and solutions - but it is our people that are our greatest asset and strength.
What do we offer?
A summer internship at Kongsberg Defence & Aerospace will expose you to the best and brightest in the field of technology, defence and aerospace. We work tirelessly to create a safe space in which our people are respected and valued, and feel comfortable being themselves – regardless of gender, gender identity, age, sexual orientation, physical or mental challenges, educational, religious or social background. To develop innovative technology for the future, we need to bring together people with different perspectives, backgrounds and experiences. That is where you, our intern, comes in.
As an intern at Kongsberg Defence & Aerospace, you will work on projects related to technology, innovation, defence and aerospace. Our internships are spread across several of our locations. Throughout your internship, you will be connecting with people across divisions and disciplines, giving you exposure to projects across all levels of our organization. By undertaking an internship with us, you also benefit from unique networking opportunities through social activities after work hours.
We expect our interns to further develop their capabilities to adapt and handle challenging situations, in a professional matter, in real-world projects. We want to see your drive and ambition. We will challenge you throughout your summer internship, and in return, you will gain valuable hands-on experience and personal development.