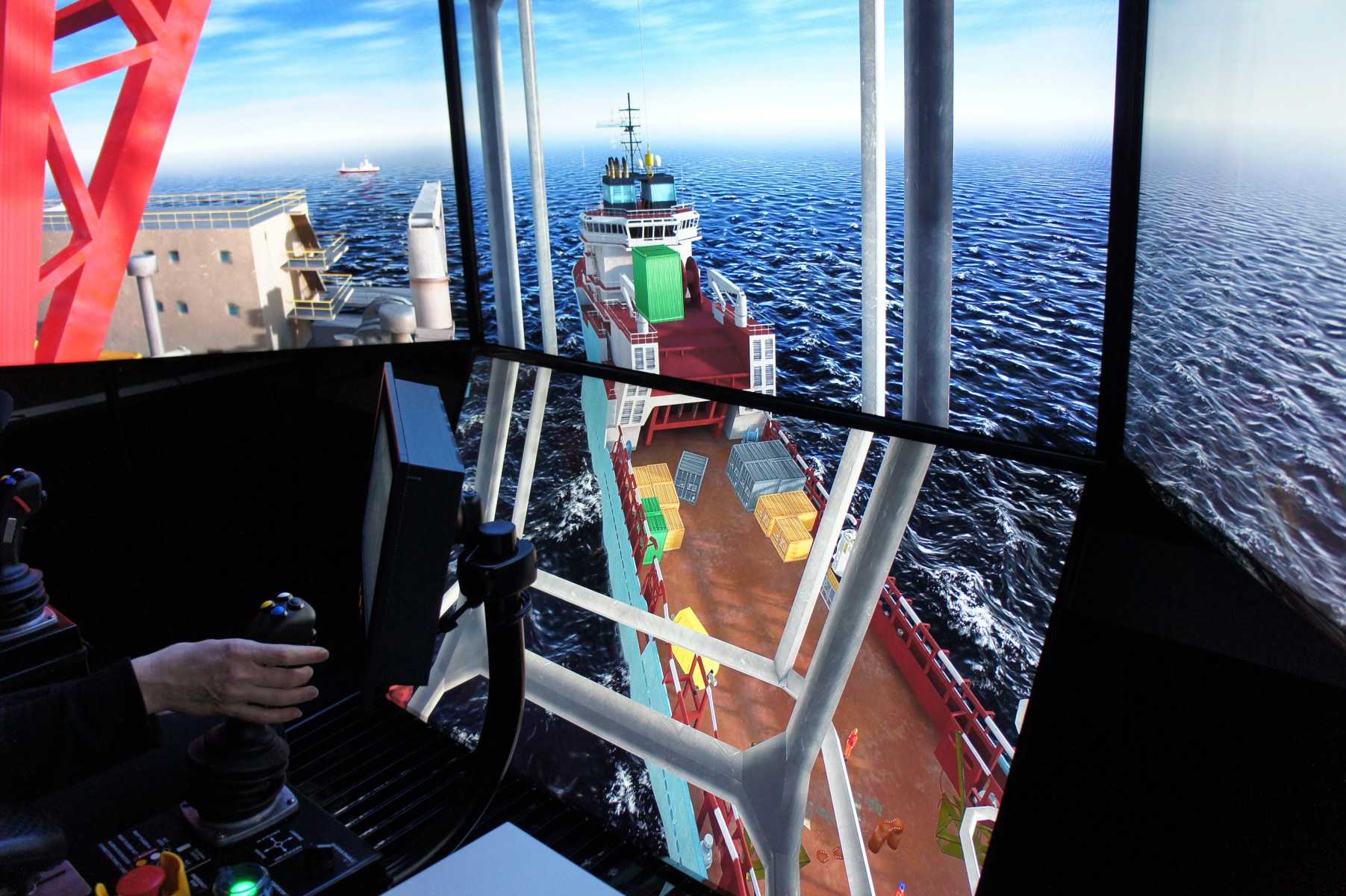 Digital reality
At Maersk Training in Danish Svendborg, mariners are trained to act on stressful situations as soldiers in conflict.
Michael Bang is a former military bomb squad leader (and yes, he is aware of the irony of a bomb disposal expert named Bang). His past training fits exceptionally well into his current passion – making sure people get home safe from their jobs at sea.
Maersk Training is an independent business unit in the Maersk Group, which means they can serve the complete offshore and shipping industry, though more than 50 per cent of revenue comes from training Maersk crews in Svendborg. KONGSBERG are the key supplier of simulators at the unique training centre located on the island of Fyn in Denmark.
Maersk Training's students come from all over the world to the smallish town of Svendborg, where the A.P. Møller-Mærsk Group was founded in 1904. Former chairman Mærsk McKinney Møller wanted a lasting Maersk presence in Svendborg, and the training centre has since become an integral part of the local society.
DIGITAL REALITY
Maersk has several different types of training centres around the world. While others teach survival and emergency skills, the Svendborg centre is based on the use of digital simulation to prepare for specialised operations, often customised to customer needs.
"Anyone can install a simulator," says Michael. Or as he succinctly puts it, "A simulator is basically a PlayStation on steroids." Until it is put in the hands of the Maersk instructors. "Our top-level instructors are the key to fully utilising advanced simulator capabilities. And that's where these machines become more than a game."
The instructors draw on the full range of capabilities that cutting edge simulator technology has to offer, giving them both force and flexibility.
"One week we might have a very experienced crew, the next week one less experienced. The instructors can add or remove challenges to match any level of ability."
But the last thing they want to do is push people beyond their limits. "If somebody goes away thinking, 'If this happens in real life we are all going to die,' then we haven't helped. With advanced simulators and expert instructors, we are playing chess with eight queens," he points out. "We can control the game. Our job is to make people feel that 'If this happens, I can deal with it, because I've done it before.'"
Again Michael's former career serves him well in his present job: "There is a saying in the military: 'Train as you fight'. That's what we do here. We need to train as close to reality as possible, especially when people can be pushed to their limits by real-life emergencies. There should be no difference between a situation in reality and one on a simulator."
For that to happen it's important that suppliers of simulators like Kongsberg Maritime understand the critical need to mirror reality. "The simulator has to be intuitive and matched to the student's real environment, or the training can lose its effect," Michael emphasises.
MIND AND BODY
In a challenging situation, reactions of a team or an individual start in the mind, and end with the body. Michael and his team need to prepare them for the entire chain of reaction.
"We are often accompanied by psychologists who look at the team and at individual reactions in reflection sessions after training. The one or two per cent gap in human response is what we are looking for, because that's what causes accidents. Equipment will always be improved, but once the technical aspect is resolved, human response has to be refined as well."
In stressful situations, people tend to revert to their most base instincts. Or as Michael says, "We go back to where we came from. People must be able to choose other options and not just go with their reflexes. If they are used to choosing option A, we have to give them B or C as well. Our purpose is to train automated responses."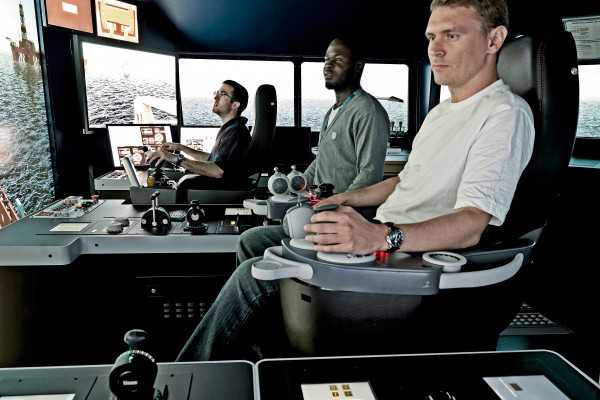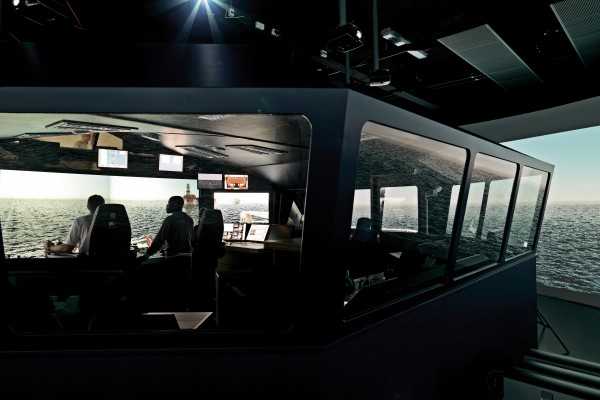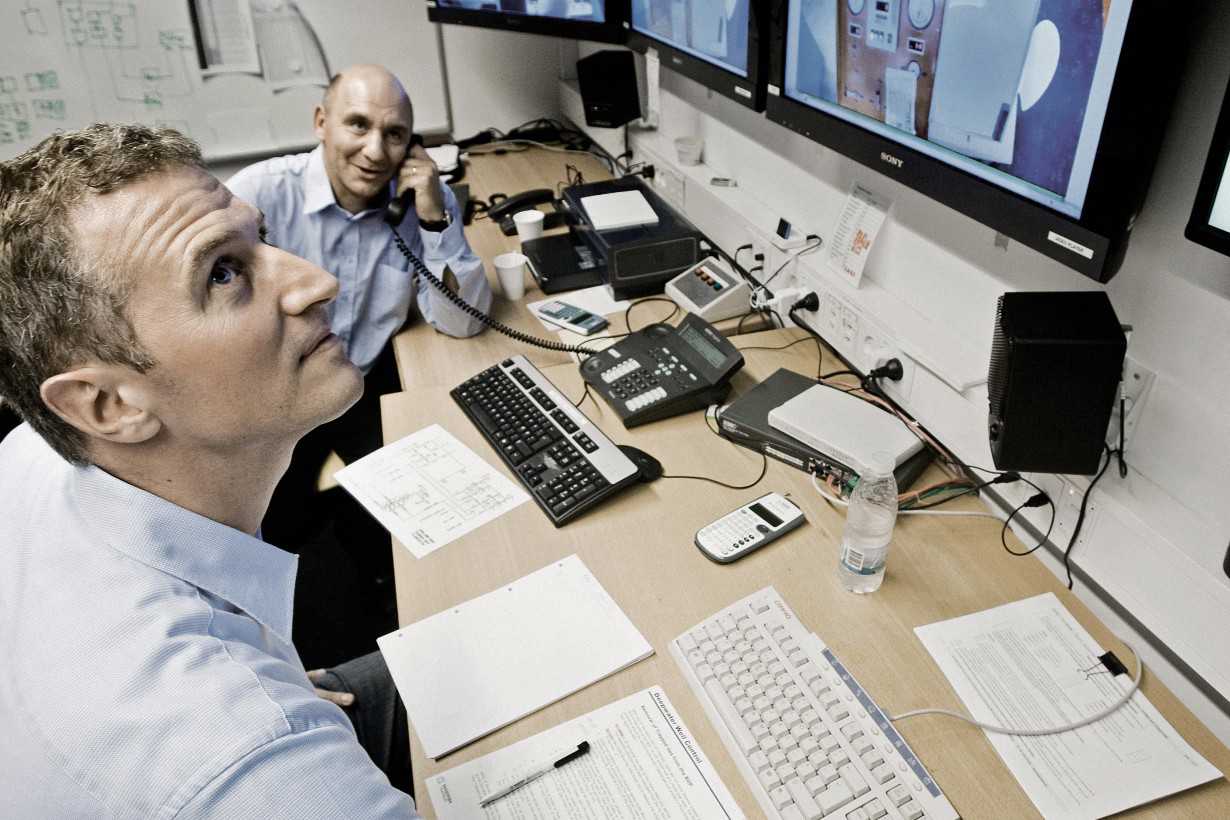 Reflecting again on his military training, Michael offers this scenario in an emergency: "Your first response gives you a head start in resolving a problem. Then your brain starts catching up. If your first response is panic, you have lost the initiative. The situation now controls what is going to happen next, and you are going to be behind trying to catch up all the time. Putting your instinctive stress response off will help you make better decisions."
Another psychological factor is ensuring a constructive learning environment.
"There is no blame culture here. We don't want an alpha male pointing fingers and making people feel insecure. Blame is not a good learning mind-set. What we want is to try all avenues of approach to the same problem. If something goes wrong here, there's no extra cost. It's all part of the learning experience that they are paying for."
UNIQUE CAPABILITIES
The Maersk Training centre at Svendborg boasts two distinct training modules: one dedicated to maritime, and the other to offshore. Unique to the centre is that all the simulators in each module can be used individually or together, in order to simulate complex marine operations, or a complete drilling rig, with bridge, engine room cranes and drilling operator station.
"We are the only training centre in the world with the capability to offer this combination," says Michael. "When a new rig is commissioned, we can get 60 crew coming in to train together. They may have worked together before, but each new vessel requires new training, because they have never operated this particular vessel before."
CHANGING MARKET, SAME VALUE
With the offshore market in decline, does Maersk Training see a downturn in business? "There is still a need for training, and we will continue to grow, organically and through acquisition. Our next full rig simulator will open soon in Houston," Michael reports. Also Aberdeen, growth in Stavanger and India, and a new centre in Dubai are on the way.
"The drilling market is down now, but we will come out of the dip with new market demands. There are always different training needs on the other side of a crisis. Probably that is because every downturn is a wake up call for everyone, and they know that nothing is going to be the same when it's over."
But the present downturn might be best seen in the change in make-up of the training portfolio. "Introductory level training is down for the time being, but the high-end training gives good return for companies, and they know it is money well spent. Their teams come out as better drilling crews."
LITTLE THINGS MEAN A LOT
Similar to the airline industry, offshore and shipping exercise a zero tolerance policy toward accidents. "We know that companies are willing to invest a fortune to reduce a little risk. Nine out of ten dollars are spent to avoid that little bit of risk that can cause a very big problem. We can help them find out why things go wrong and avoid those mistakes."
More often than not, it has to do with people making the wrong decisions at the wrong time. "Human error is the cause of most accidents," Michael confirms. "Even an experienced crew can get too confident and ignore the facts. It's like in football, being ahead 2-0 can be dangerous. You relax and let your guard down. Here we push them to be even better, to not become complacent."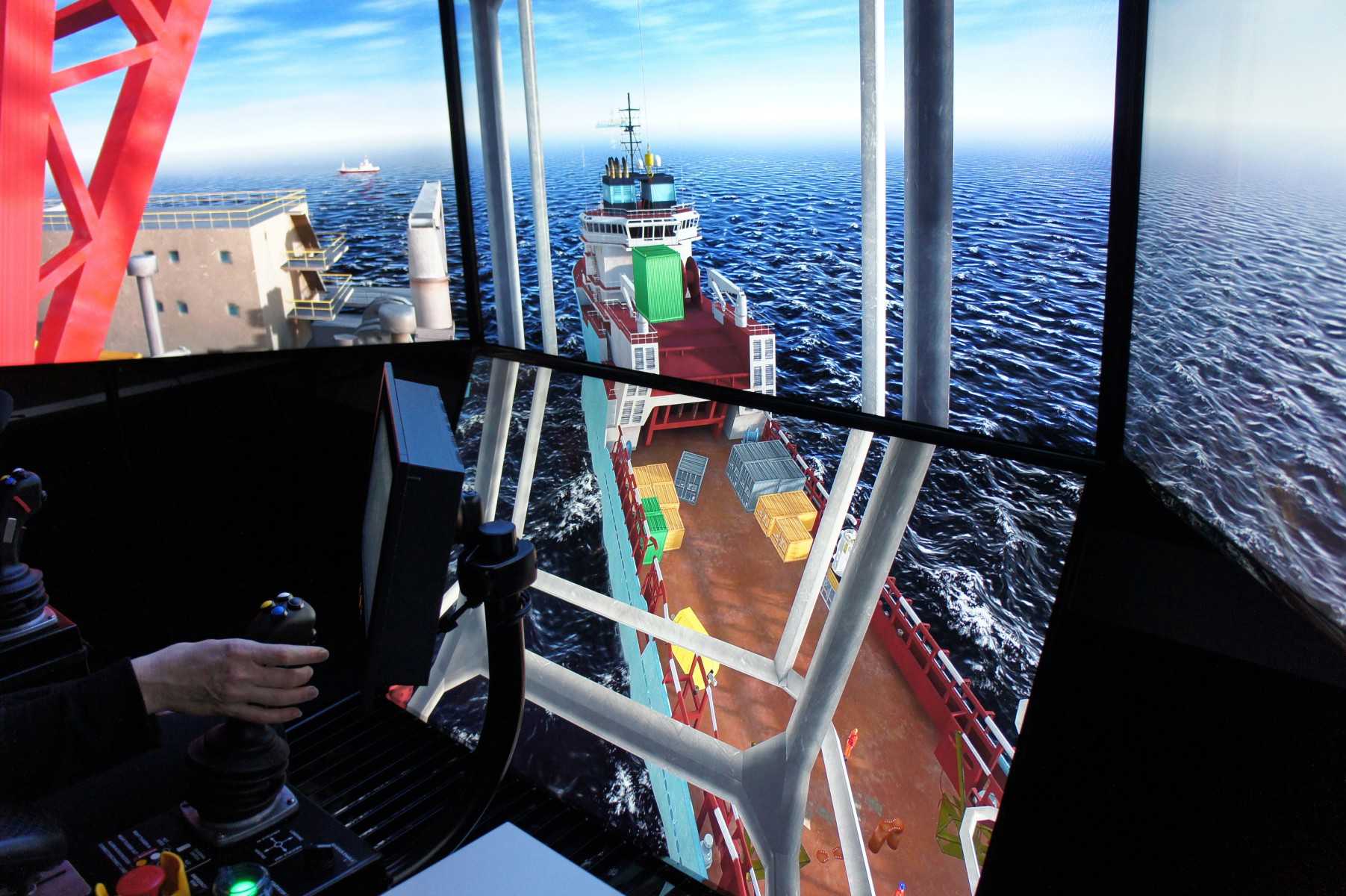 "When we get a complete veteran crew in a drilling simulator, we can observe how they interact and train positive behaviours. Even though you are really good, what does it take for you to be even better? We can keep pushing them at a highstakes level and not let them get bored. They might think it was tough, but will go away saying, 'Hey, this is really good.' The good people go out feeling that they have gotten better."
THE FUTURE HOLDS …
Of course no one knows what the future will bring. "But if you are smart enough to know what the market wants after the crisis, you can use the crisis to leap-frog the competition," Michael observes. "Customers know what they want, we don't tell them that, and technology evolves all the time. What we tend to see is more of a shift in mind-set. Can we do things smarter? Do we want to invest or save a buck, or be more efficient? It's all about how to get the most out of your money."
"If there's one thing I would say about the future," Michael ventures, "it's that high end training is here to stay. That's where companies get the most for their money." And retaining advanced training requires repetition, so the best customers keep coming back. As Michael says, "If you don't use it, you lose it."
Maersk Training's mission statement reads: 'To enable our customers to improve safety and operational performance'. Michael Bang has completed many missions in his career, and he has his own personal reflection on this one. "People go to work safe and sound, and they should go home safe and sound. If they are more effective while working safe, that's an upside. At the end of the day, being safe is what matters."
Kongsberg Maritime is proud to contribute to the successful completion of Michael's latest mission.
THE FULL PICTURE ACCORDING TO MAERSK TRAINING
Everything begins and ends with safety. You go to work safe, you should come home safe too. By mirroring reality in training scenarios, Maersk prepares trainees to cope with the toughest challenges the industry may throw at them. Building skills, building confidence, building a safer industry – that's the full picture. Navigate to this website.