In order to provide commercial Ka-band downlink services to the NASA Near Earth Network for NiSAR and PACE missions, KSAT has as part of the agreement added two new 11m multi-use Ka-band antennas to their pole-to-pole network.
The multi mission Tri-Band (X/S/Ka-band) antennas will further increase the KSAT Ka-Band capabilities at the ground station in Svalbard at 78´North and in Punta Arenas, Chile, and will be commercially available in the market.
Both antennas are successfully installed, and the systems are performing according to expectations.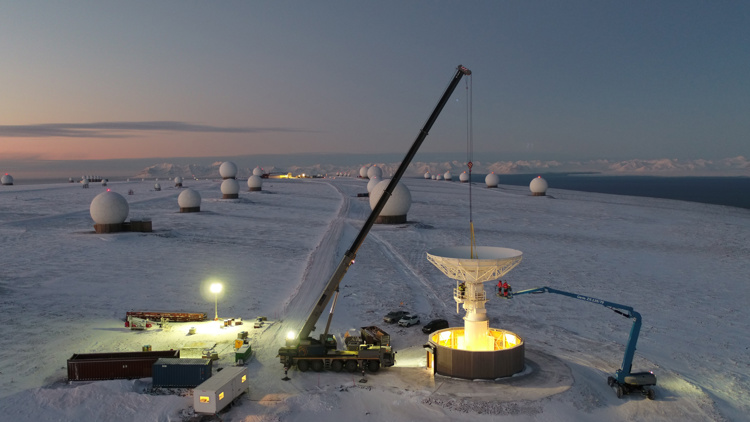 KSAT s the first company to offer a commercial Ka-band capacity from both the northern and southern hemisphere. Both antennas are connected to fibre networks enabling reliable high-speed backhaul capacity, delivering data with Gbit capacity into existing cloud solutions or directly to the customers.
In combination with the Antarctica ground station Troll, the Punta Arenas ground station provides a unique capacity in the southern hemisphere that is unparalleled in the market.
The KSAT global network now consist of more than 200 antennas located at 23 sites.
About the NISAR mission:
A dedicated U.S. and Indian InSAR mission, in partnership with ISRO, optimized for studying hazards and global environmental change: https://nisar.jpl.nasa.gov/
About the PACE mission:
PACE's data will help us better understand how the ocean and atmosphere exchange carbon dioxide and will help identify the extent and duration of harmful algal blooms. PACE will extend and expand NASA's long-term observations of our living planet. By doing so, it will take Earth's pulse in new ways for decades to come: https://pace.gsfc.nasa.gov/