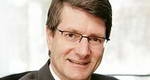 Kongsberg Maritime has acquired 100 per cent of the technology enterprise Sense Intellifield AS for approx. MNOK 290 on a debt-free basis. The purchase price may increase, depending on the company`s profit trend in 2007 and 2008.
Sense Intellifield delivers products and services in the field of Integrated Operations, or e-field, for the international oil and gas market. The company is engaged in the development, marketing and sale of highly advanced products, systems and solutions for real-time remote operation of drilling operations and production optimisation. Among other products, the company has developed software to retrieve, transmit, store and display data about well and drilling services on rigs.
In tandem with the acquisition of Fantoft Process Technologies earlier this year and Kongsberg Maritime`s own oil and gas activities, the acquisition of Sense Intellifield will reinforce Kongsberg Maritime`s position in the international oil and gas industry.
`The acquisition of Sense Intellifield gives Kongsberg Maritime a broader portfolio of products in the rapidly growing market for Integrated Operations`, remarks President Torfinn Kildal of Kongsberg Maritime. `Integrated Operations are increasingly impacting the oil and gas industry in terms of exploration as well as production.`
President Børge Kolstad of Sense Intellifield states that: `With Kongsberg Maritime as owner, Sense Intellifield will significantly strengthen its position as the leading independent technology enterprise in e-field and Integrated Operations. The companies complement each other exceedingly well when it comes to products as well as markets, and this will further improve the range of products available to our oil and gas clients in future.`
Sense Intellifield has seen strong growth since the company was founded in June 2003, and its sales in 2006 came to approx. MNOK 115. With about 70 employees at its offices in Stavanger, Kristiansand, Oslo, Trondheim and Houston, the company has established relations with several of the world`s leading oil and gas companies.