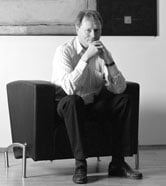 Kongsberg Maritime AS signed an agreement today to acquire roughly 76 per cent of Fantoft Process Technologies AS. The purchase price is approx. MNOK 67. The agreement is contingent on more shareholders accepting the agreement so that Kongsberg Maritime acquires more than 90 per cent of Fantoft's shares and calls for the approval of the Norwegian Competition Authority. The agreement is expected to be completed by 30 June 2006.
Fantoft Process Technologies delivers dynamic process simulators and real-time systems for oil and gas fields, LNG installations and transportation pipelines. The company has a total of around 50 employees, approx. 30 of whom work in Norway.
Fantoft Process Technologies AS is headquartered in Sandvika outside Oslo, and has subsidiaries in Houston (USA), Portsmouth (Great Britain) and Mumbai (India). It is also represented on Trinidad & Tobago, and in Egypt, Malaysia, the United Arab Emirates and South Korea. The company had a turnover of approximately MNOK 58 in 2005.
In addition to process simulators and process automation, Kongsberg Maritime maintains a high level of activity in dynamic positioning systems, navigation systems, automation and surveillance systems, and positioning and identification systems. The company has around 1800 employees, sales of about NOK 3.0 billion, and is represented in more than 20 countries.
Fantoft Process Technologies and Kongsberg Maritime will integrate their process simulation activities to promote further development and internationalisation.
"The acquisition of Fantoft Process Technologies is in line with our strategy for placing stronger emphasis on the international oil and gas industry. We expect the acquisition to enhance our growth opportunities", states Nils E. Standal, executive vice president, Kongsberg Maritime.
According to President &CEO Rune Kvernberg of Fantoft Process Technologies: "Combining these two strong environments will pave the way for an exciting development trend both on the Norwegian Continental Shelf and abroad."