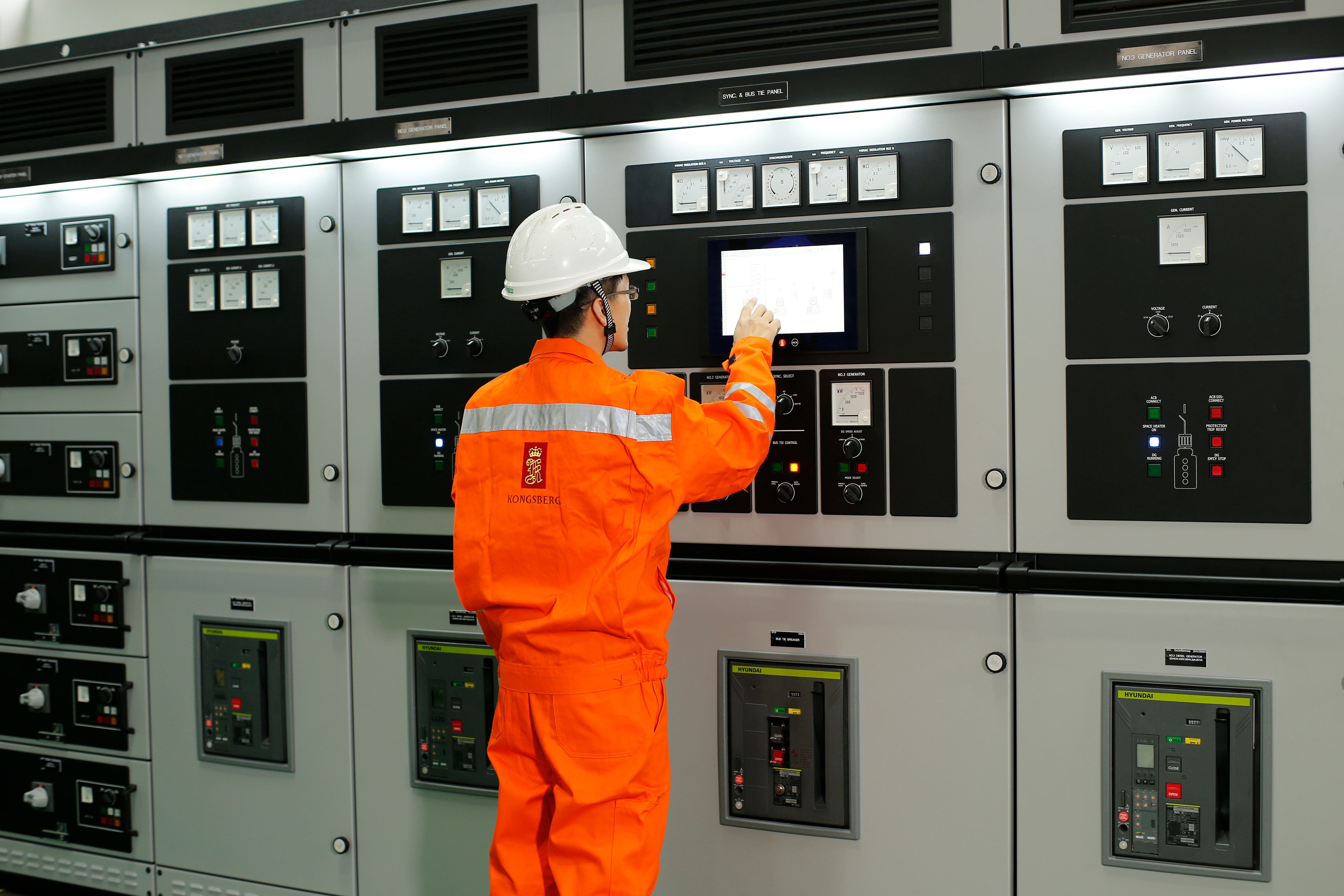 Marine Switchboard, K-Power
KONGSBERG K-POWER SWITCHBOARD is a flexible and compact low voltage energy system for merchant marine and offshore vessels, which provides the highest possible degree of power network reliability and operational safety.
We design and build marine low voltage switchboards, providing complete electrical engineering, commissioning and service worldwide. Our switchboards are widely adaptable for all types of merchant marine and offshore related vessels, qualified to apply for approval by all major classification societies worldwide.
Available configurations
Main Switchboards
Emergency Switchboards
Motor Control Centres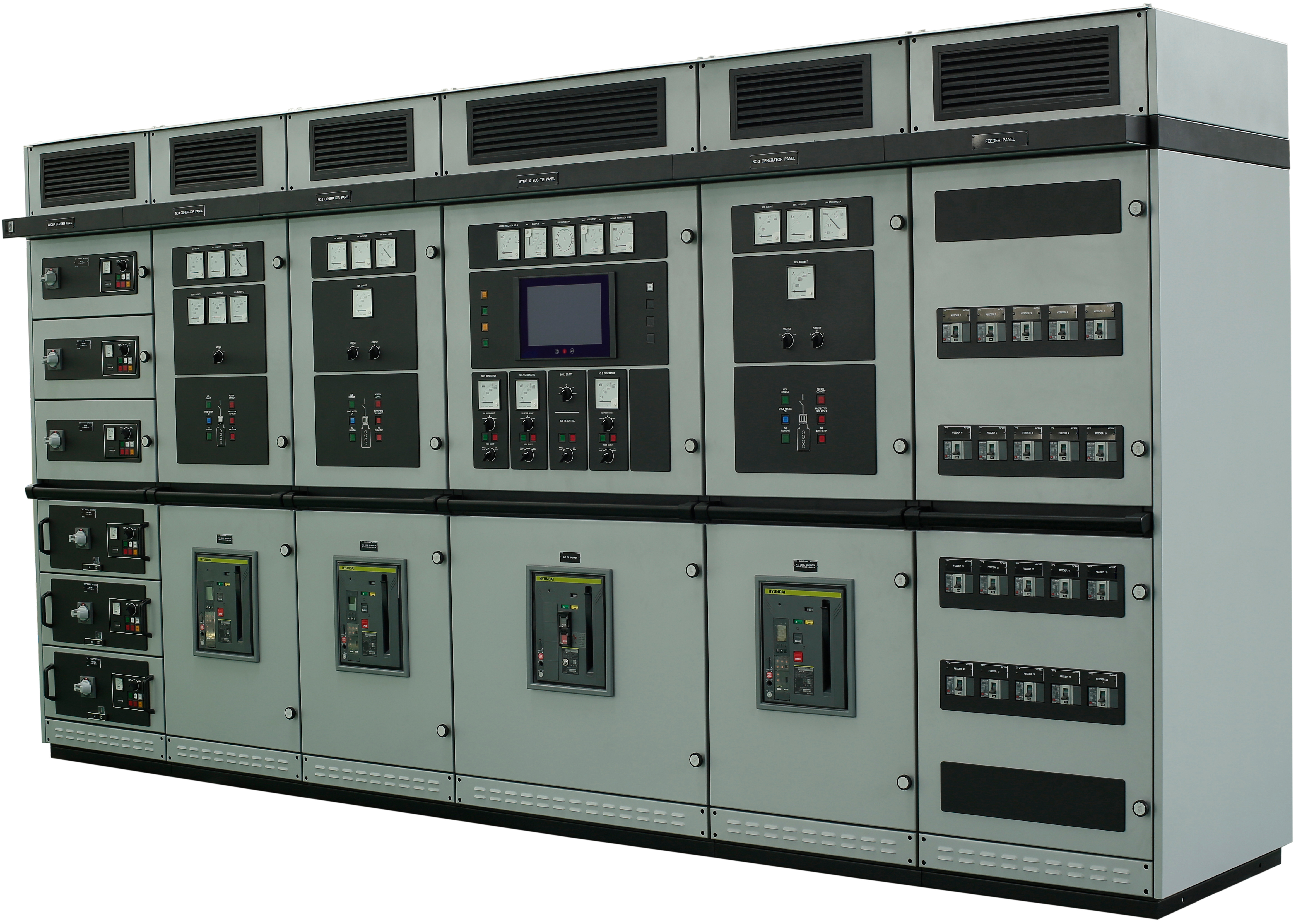 Enhanced control by utilizing our digital layer
KONGSBERG K-POWER SWITCHBOARD are integrated with digital layer prepared for transmitting data to land. With interface to a KONGSBERG K-CHIEF integrated automation system, it is also possible to access all layout and connection drawings directly on the operator stations. Cost effective solutions combined with smart functionalities provide our customers with solutions to use energy effectively and increase productivity in a sustainable way. Combined and integrated with the range of other KONGSBERG K-Power products (K-Power Drive, PMS and EMS) it supports our new generation of intelligent and dynamic energy control systems.
Key features
Tested according to IEC 61439-1&2, internal separations available up to form factor 3B, Protection Degree IP22/44.
Engineered to purpose and available space. Compact and space saving design, ready to install.
Integrated with digital layer prepared for transmitting data to land for optimization of operations.
Embedded Power Management System fully integration to KONGSBERG automation systems K-Chief 600 or K-Chief 700.
Can be integrated with K-POS for allocating power between bus bars.
Fast measurements ensure the highest protection performance in addition to live data indication.
The main electrical components are of the latest type and configuration.
We use internationally recognized name brands, which ensures stable quality and simple maintenance during the lifetime of the vessel.
Maintenance-free bus bar system throughout the lifetime of the vessel.
Modular framework with screw assembly fully processed by numerical control machines for quick and normative assembly. The structure is more rigid to enhance stability during vibration and withstand higher short current force.
Fixed, plug-inn or withdrawable feeders is available.
Fixed or withdrawable starters is available.
Withdrawable function units can be fully removed and/or moved from operation to test position in a powered switchboard section. An important feature to optimize operation and to avoid hazard of a possible arc flash.
Type 2 coordination is available.
Cabinets
Power & Lighting Distribution Boards
Individual & Group Starters
Battery Charging & Discharging Panels
Electrical Testing Panel
Shore Connection Box
Miscellaneous customised control cabinets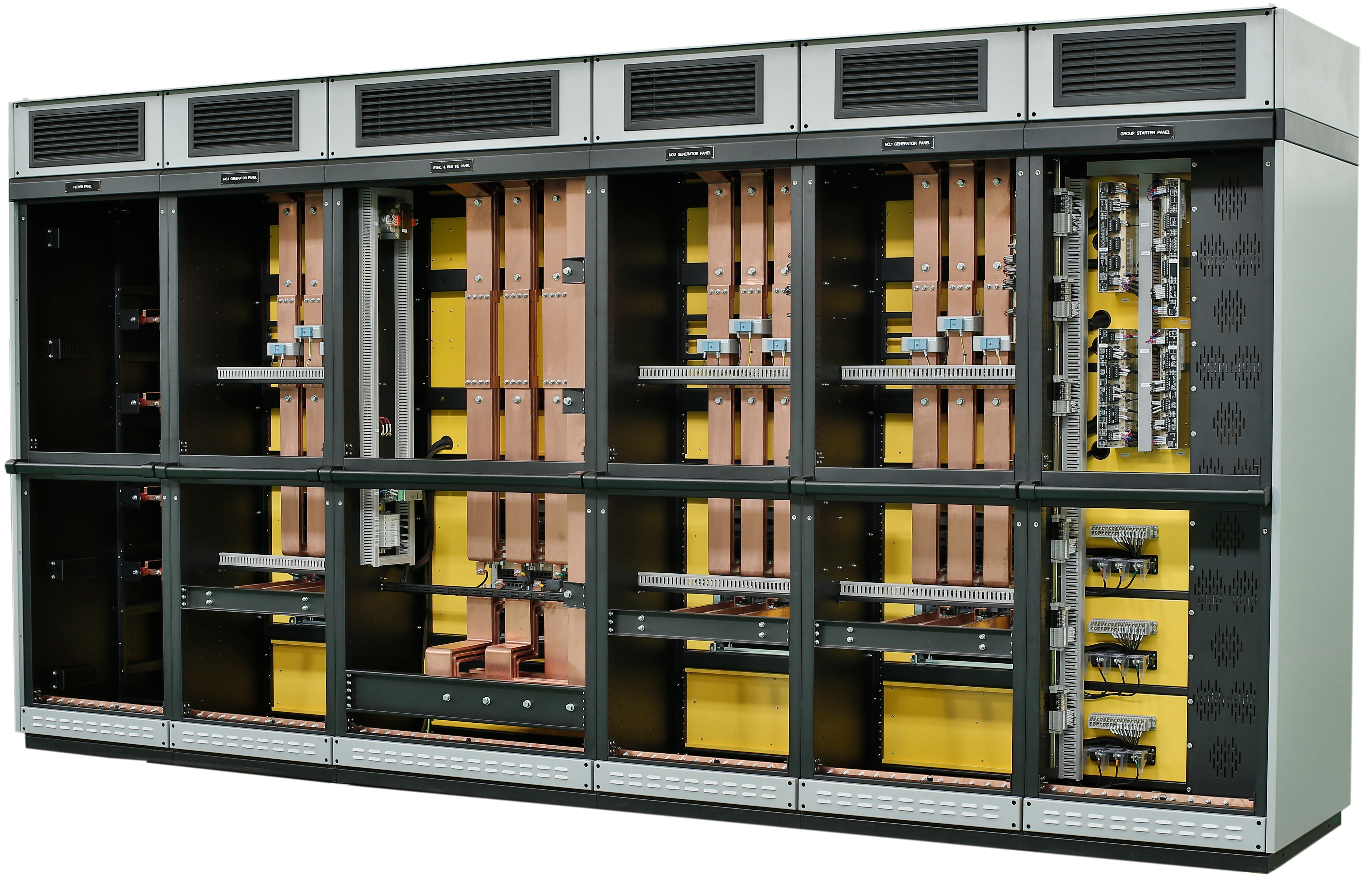 Services and support
24/7 Technical support

Our 24/7 technical support team is there to help at any time, day or night, wherever your vessel is.

Contact us:

Spares

We understand the importance of having the right parts, available in the right place, at the right time.

Training

Ensure that your crew is properly and thoroughly trained. This will reduce operational risk, downtime and maximise return on asset investment.