Escort winches - hydraulic (Tugs)
Providing you with sensitive control. Our escort winches are designed and sized to meet your operational needs.
Our hydraulic escort winches are delivered with single or double drums and can be specified with anchor chain wheels and warping ends. The key point is sensitive operation. Towline can be paid out or hauled in under full control without the line going slack using the auto-tension system. Recovery force is adjustable in the range of 0 - 120 tonnes, and rendering force adjustable from 0 - 175 tonnes. The powerful brake can hold 420 tonnes.
In the wheelhouse, the operator will normally have a direct sightline to the winch, towline and the ship being assisted. A display panel clearly shows the towline tension, the length of line out and the speed of hauling or rendering. It also provides monitoring of the quick release function, winch mode settings, power pack monitoring and alarms.
Key features
Robust construction
Flexible design
Towing winch systems for tugs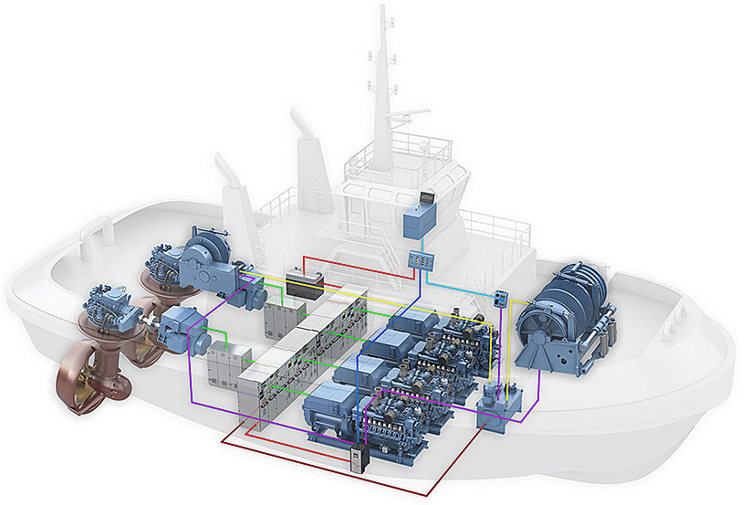 The quality, robust construction and flexibility of these winches have made them firm favourites with major tug operators around the world. Furthermore, the equipment from our towing winch portfolio is well suitable for icebreakers operating in arctic conditions as well as to any vessel suitable for emergency towing operation, like coastal and multi-purpose vessels.
Services and support
24/7 Technical support

Our 24/7 technical support team is there to help at any time, day or night, wherever your vessel is.

Conversions, retrofit and refit

We understand the importance of having the right parts, available in the right place, at the right time.

Training

Ensure that your crew is properly and thoroughly trained. This will reduce operational risk, downtime and maximise return on asset investment.