Safe hose operating system for PSV
Our system eliminates the need for manual catching and securing on board platform supply vessels and anchor handlers during unloading cargo by hose, keeping the crew safe.
SHOS- the Safer Hose Operation System is designed to make life safer for deck crew on offshore support vessels by remote control of the operation of capturing the hoses suspended from the rig for transfer of liquids or powders from OSV / PSV to rig or platform.
Instead of the crew securing the hoses by hand, hydraulically operated hooks can be extended from the side of the vessel under remote control from the bridge to catch and secure the hoses. Power for this operation is taken from the vessel's main hydraulic system and SHOS is easy to install on existing vessels.
A typical system comprises six hooks, three each side of the vessel mounted in the cargo rails, and a remote control panel in the bridge aft control console.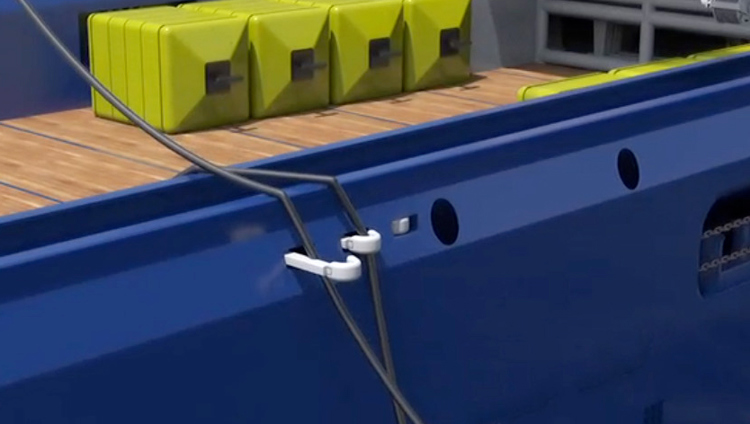 Services and support
24/7 Technical support

Our 24/7 technical support team is there to help at any time, day or night, wherever your vessel is.

Conversions, retrofit and refit

We understand the importance of having the right parts, available in the right place, at the right time.

Training

Ensure that your crew is properly and thoroughly trained. This will reduce operational risk, downtime and maximise return on asset investment.