Dry bulk tank system for PSV
Provides a reliable way of transferring liquid and powder cargo from vessel to rig. Tailor-made dry bulk handling systems with remote controls, tanks and valves, air dryers and compressors are designed to suit customer requirements.
The Bulk Handling System (BHS) is a system for storing and transferring dry bulk media from the vessel to the rigs. Normally the material is cement, barite or bentonite. The cargo is transferred from the tanks by air flow. Dry bulk cargo is fluidised in the tanks by compressed air, then discharged to the rig tanks via the pipes and hoses using the air flow from the compressor. The BHS system can be built up by any number of tanks and independent air circuits. Usually it is arranged with 4-6 tanks connected in two independent systems, each with its own compressor.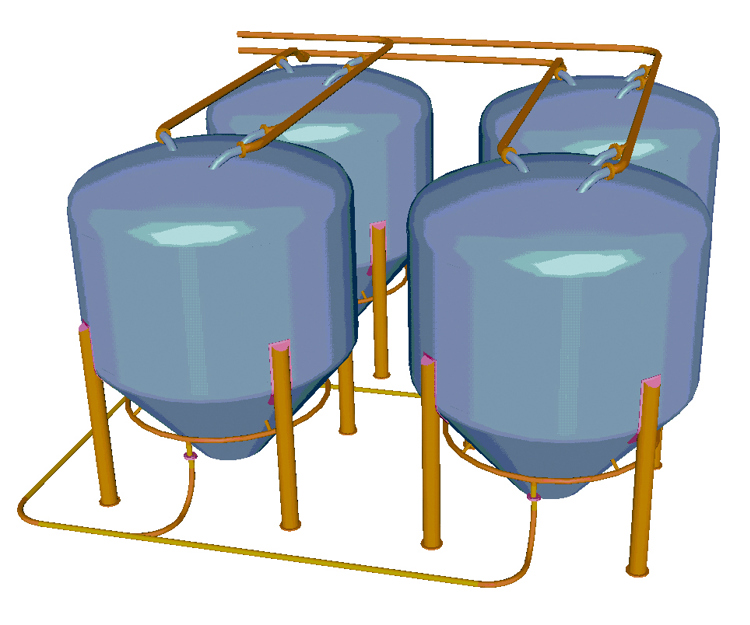 Services and support
24/7 Technical support

Our 24/7 technical support team is there to help at any time, day or night, wherever your vessel is.

Conversions, retrofit and refit

We understand the importance of having the right parts, available in the right place, at the right time.

Training

Ensure that your crew is properly and thoroughly trained. This will reduce operational risk, downtime and maximise return on asset investment.