Automated cargo fastening system for PSV
The Automated Sea Fastening System uses chocks running on recessed tracks in the deck to move and secure containers or other deck cargo such as pipes firmly in place so that they cannot shift in rough seas.
Securing your cargo on deck
This cargo fastening system reduces the need for auxiliary wires to run across the cargo deck. Deck cargo, such as containers and pipes, is easily positioned at the required location on deck by a series of moving pillars. The sea fastening system can, within limits, also lock the cargo against the cargo rails to prevent movement. When loading pipes from rigs with the vessel rolling the ASFA system improves safety for the deck hands. The moving pillars are connected to drive paths mounted in transverse slots in the cargo deck. These slots are flush with the typical wooden deck, so that they do not create obstacles when not in use. The pillars are moved by chains running in the deck slots, powered by hydraulic motors. The force of one pillar, pushing or securing, is approx. 3.8 tonnes.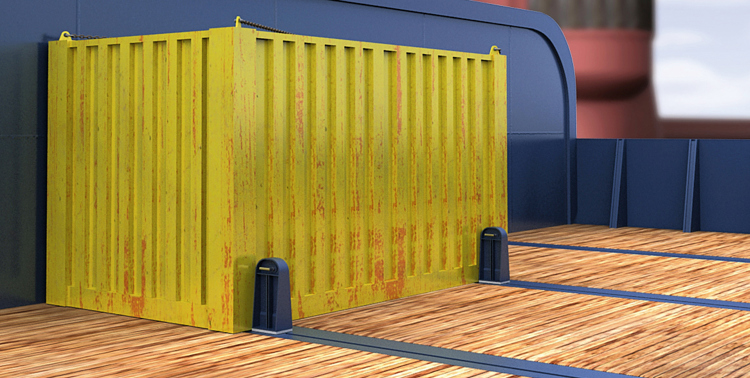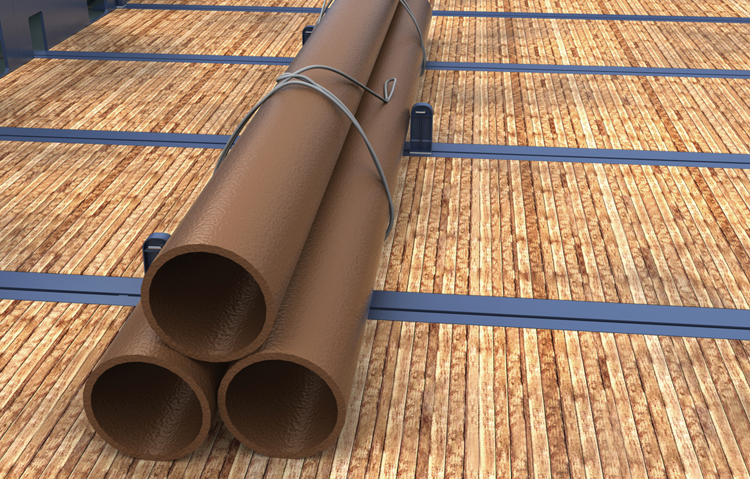 Services and support
24/7 Technical support

Our 24/7 technical support team is there to help at any time, day or night, wherever your vessel is.

Conversions, retrofit and refit

We understand the importance of having the right parts, available in the right place, at the right time.

Training

Ensure that your crew is properly and thoroughly trained. This will reduce operational risk, downtime and maximise return on asset investment.