Special handling winches for anchor handling vessel
Our special handling winches have proven to be very successful, both technically and in terms of operating economics.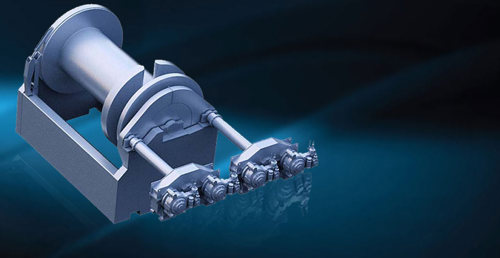 Tailored to the specific vessel and its operations
The special handling winch is normally used for large loads in combination with greater water depths. It is also very useful for maintaining pull force as the core diameter is big. One of the special purposes the winch is used for deploying mooring lines made with Spiral Strand wire, as this requires the bending radius to be high and thus the core diameter must also be high.
Services and support
24/7 Technical support

Our 24/7 technical support team is there to help at any time, day or night, wherever your vessel is.

Conversions, retrofit and refit

We understand the importance of having the right parts, available in the right place, at the right time.

Training

Ensure that your crew is properly and thoroughly trained. This will reduce operational risk, downtime and maximise return on asset investment.