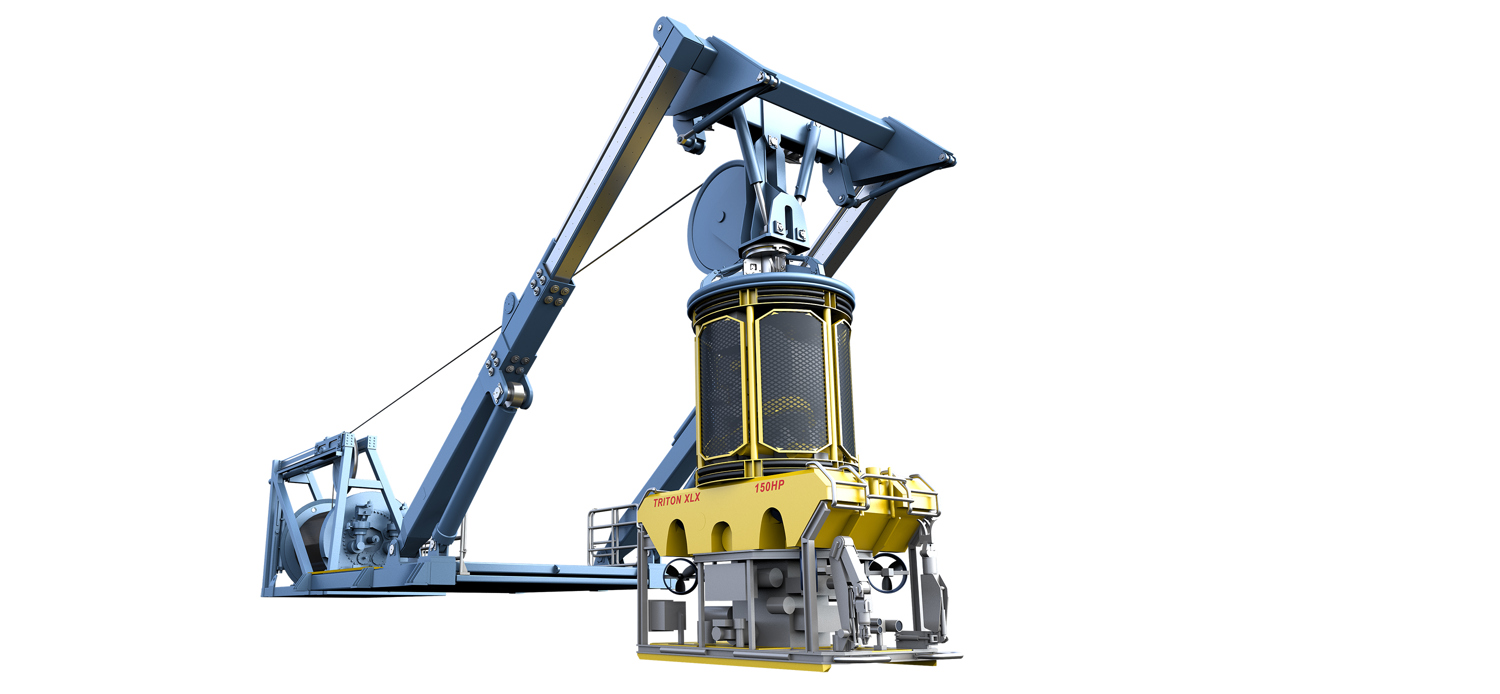 Launch and recovery system for ROVs for anchor handling vessel
The Basic LARS for work-class ROVs is based on our high-end system. It uses the same high quality steel components and features such as docking head flexibility, dual tilted A-frame and gentle handling of umbilical are maintained.
Delivering the highest of specifications
The systems are designed to handle the range from medium observation ROVs (OBSROV) up to the largest work class ROVs (WROV) to depths exceeding 4000m. Even as the deployed load increases, the LARS can still operate with a speed of 144 m/minute continuously. This is among the highest specifications in the market. The ROV winch can be delivered with secondary controlled hydraulic motors or PM drives controlled by frequency converters.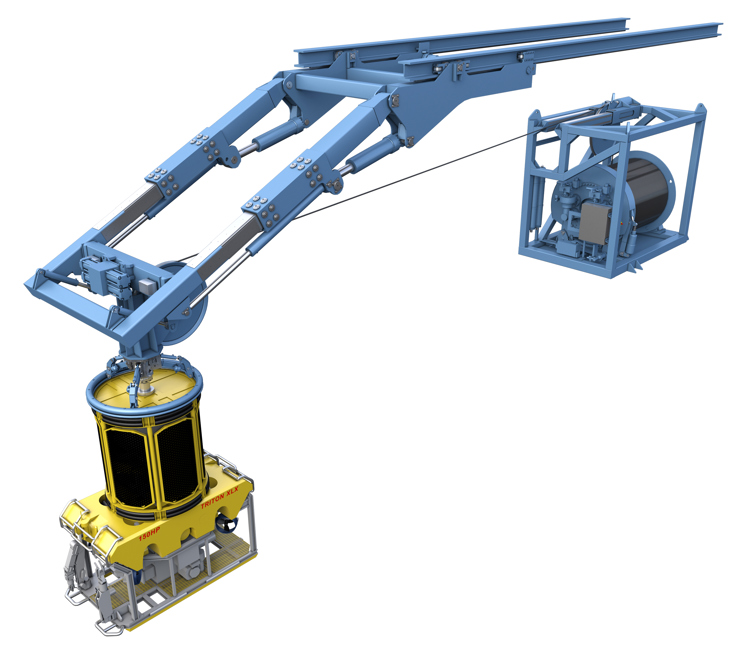 Services and support
24/7 Technical support

Our 24/7 technical support team is there to help at any time, day or night, wherever your vessel is.

Conversions, retrofit and refit

We understand the importance of having the right parts, available in the right place, at the right time.

Training

Ensure that your crew is properly and thoroughly trained. This will reduce operational risk, downtime and maximise return on asset investment.