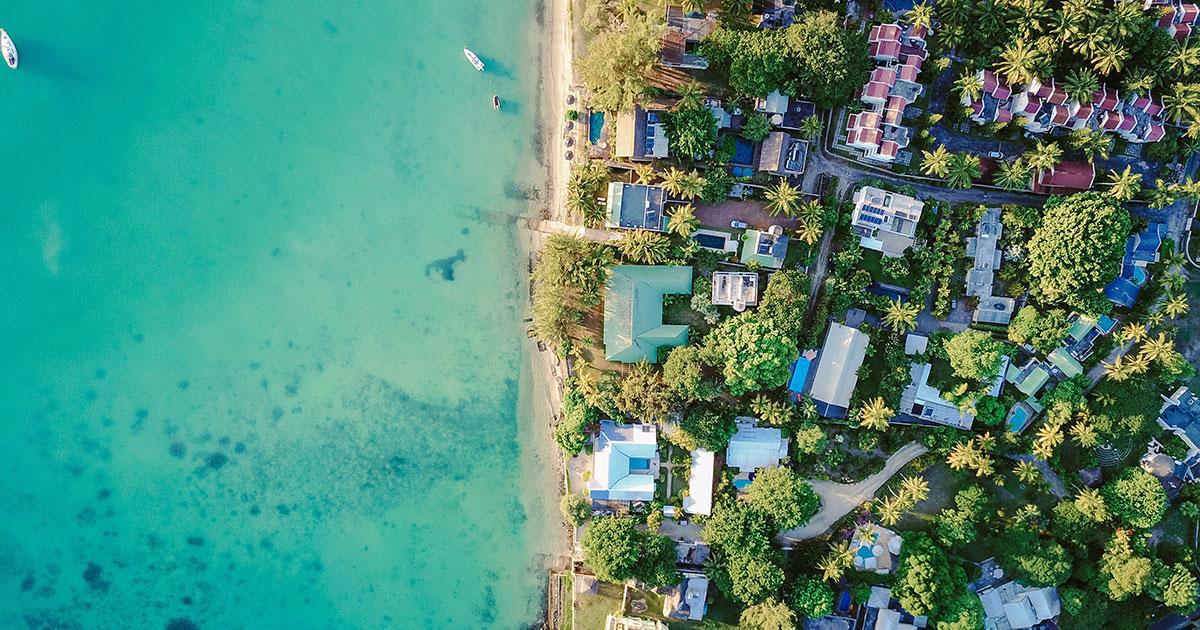 GOAL 9: INDUSTRY, INNOVATION, AND INFRASTRUCTURE
Kongsberg Maritime
Investments in infrastructure are crucial to achieving sustainable development
Innovation is the driver of sustainable industry. As a world leading technology company, we are committed to delivering the solutions and infrastructure the world needs to support the fight against climate change and to foster economic growth. KONGSBERG technologies engender competitive growth by enabling our customers to transform their ways of working.
Efficiency is key and one of the major paths to optimising operations is to use less fuel. Our integrated automation and control systems and sophisticated battery and hybrid power solutions provide tangible savings on bunker costs for ship owners, which translates to vessels operating with lower environmental impact. But at the same time as developing the vessel technologies we also focus on the infrastructure needed. Our innovation starts on land, but the outcomes of our work transform marine operations everywhere.
On land
Energy infrastructure: With our development partner ZERO, we are creating increased momentum in the shift to renewable and emission-free solutions, with the goal to motivate shipowners and merchants to use renewable and emission-free solutions. An important part of this collaboration is developing new electricity and hydrogen infrastructure that enable emissions-free shipping, and the environmental benefits it entails.
Global Customer Service network: KONGSBERG solutions are installed on 30,000 operational vessels. That's nearly half of the world's merchant fleet. We have developed an unmatched global support network, centred around state-of-the-art digital facilities that provide a world of virtual collaboration to ensures that customers get the expertise they need, when it is needed. A key driver is to improve safety and reduce the carbon footprint of our engineers travelling to jobs. Through world-class remote support infrastructure, we have achieved this. And even if an engineer does need to visit a ship, the data we have ensures we can organise a first-time fix, every time.
State-of-the-art R&D: Without Research & Development, there is no innovation. Which is why KONGSBERG invests heavily in R&D facilities, in Norway and at various sites around the world. We have an extensive fleet of test boats and unmanned vehicles for developing new solutions and refining existing technology. We have been instrumental in opening specially designated autonomous technology testing zones and we work closely with academic and scientific partners such as Norway's SINTEF to incubate and then commercialise innovations for sustainability.
Remote Operations Centres: When KONGSBERG joined forces with Yara International to develop Yara Birkeland, the world's first autonomous, all-electric container vessel, it was quickly understood that the project was not just about the ship. In fact, it involved transformation of the whole logistics chain. Autonomy and electrification would be critical port-side, with unmanned, battery powered cranes doing the lifting and three Remote Operations centres were established to manage the vessels operations. The entire infrastructure is 100% connected, and through this, Yara Birkeland is at the forefront of a new era in maritime transport.
On water
Autonomy: Autonomous ships and technology depend on extensive infrastructure to make them safe, and to ensure they deliver on their operational and economic potential. While Remote Operations Centres on land provide central management, redundant communication systems are necessary to ensure fast, reliable data transfer to and from shore. Much of this is done over satellite connections but KONGSBERG has developed a proprietary line-of-sight solution called Marine Broadband Radio, which acts as an independent, high-speed data infrastructure for coastal operations on both uncrewed and traditional ships.
Digitalisation: The Kognifai digital ecosystem is a ground-breaking solution based on KONGSBERG's own network infrastructure. It ensures that the diverse data ships generate is always available and secured regardless of its application. It is a practically endless platform for creativity, with capabilities to run KONGSBERG and third-party solutions that optimise operations at sea and ashore. The capabilities provided by Kognifai have catalysed innovation for marine operations, and as its open to developers from any industry, the world of possibilities it offers continues to grow. With it, so do our hopes of developing more sustainable industry and commerce.
Underwater
Subsea construction: Less developed countries who's marine and port facilities may not be ready to accommodate new levels of activity as economic growth powers new trade will need to work hard to build their maritime infrastructure. Already proven as essential in developed nations, KONGSBERG subsea systems enable safe and efficient underwater construction. We can provide a perfect view of what lies beneath, and when this data is paired with our subsea and satellite positioning technology, sustainable designs and precise engineering can be applied to creating much need port and offshore infrastructure.
Cable laying: The vision of a greener, sustainable planet is inextricably linked to the modern age of data. However, we cannot rely on satellite technology to connect billions of people to the internet. Instead, we depend on subsea cables to transfer data all over the world. Installing subsea data cables, or indeed the power cables from offshore wind farms takes specialist skills and technology. Our integrated cable laying vessel is one of the most advanced ship designs for these difficult tasks, offering inherent efficiency with battery or hybrid power and unique handling systems that can do the job faster and safer. Data or clean energy, KONGSBERG's participation in the cable laying sector is a positive force for innovation and infrastructure.
Marine Robotics: At KONGSBERG we have developed unique robotic solutions to monitor and survey underwater infrastructure, using advanced hydroacoustic and chemical sensors connected to sophisticated data networks and visualisation tools. We have also created a step change in underwater intervention. Jointly developed by KONGSBERG and partners, Eelume is the world's first 'subsea janitor'. It resides on site and can use its unique design with articulated limbs to do a job as soon as a malfunction is detected. Without the cost and waiting for service vessels, divers and traditional underwater vehicles, Eelume is set to be the future of underwater intervention, making it an important innovation for a world where infrastructure is essential to sustainability.