Exploring solutions for the green shift
(CEST) 45 min Webinar
The Green Shift is hitting our industry full force and require us as actors to comply with changing rulesets and navigate through more complex waters than ever before. Both IMO and EU are introducing new regulations to drive down the greenhouse gas emissions from shipping and this will lead to an upcoming fuel transition. Designing and future proofing tomorrows vessels require us to understand the opportunities and hurdles.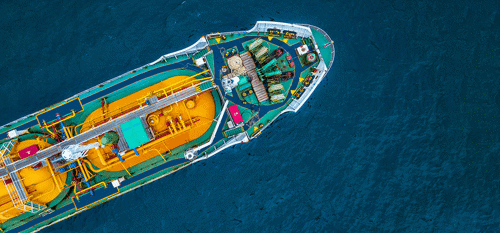 The webinar will take you through KONGSBERG's approach to using data for developing sustainable solutions from deep sea to outer space, and how we can use data to measure, report and verify and later improve the emissions savings. The webinar will also explore different fuel options that are likely to be used in future ships to help the ship owners to navigate the coming fuel transition. Additionally, two case studies are presented to showcase how to combine low emissions with a sound economic performance.
KONGSBERG can help you choose the best integrated solutions for your vessels, establishing and implementing effective short- and long-term strategies for efficient, sustainable operation.