FUTURE PROOF CONTAINER FEEDER (17:00)
(CEST) 30 min Webinar
The ongoing boom for large container vessels is also feeding an increased demand for smaller feeder vessels. This incentive to build new feeder tonnage is, however, made more complex by the growing request for clean transport and the expect upcoming fuel transition.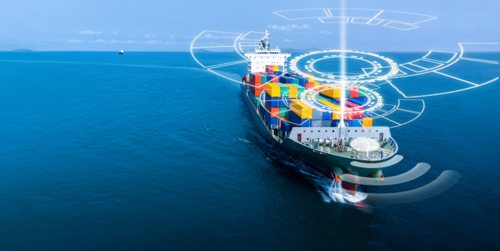 What is the right investment – a ship solution that is competitive in today's market, but still ready to meet the expected future legislation for low carbon shipping? We at Kongsberg have developed our take on a future proof 2000 TEU container feeder – that offers a very competitive platform from the start with estimated OPEX fuel cost savings of up to 37% and payback less than 2 years compared to a conventional vessel.
This is achieved with an efficiency machinery based on LNG and a large PTO/PTI solution and the concept is estimated to allow a Carbon Insensitivity Index (CII) 35% below the target. The ship is prepared for easy enhancements to offer further reductions by switching to low carbon fuels or wind power giving a CO2eg footprint that is 85% below a modern state of the art vessel. The concept is based on a novel open top design that allow space for future fuel tanks and battery packs without negatively impacting cargo intake. A future proof feeder – highly competitive today and ready for the future.
KONGSBERG can help you choose the best integrated solutions for your vessels, establishing and implementing effective short- and long-term strategies for efficient, sustainable operation.