14 Sep 21 10:00 – 14 Sep 21 10:30
FUTURE PROOF CONTAINER VESSELS (10:00)
(CEST) 30 min Webinar
Despite the current upturn in the container market, there still remain challenges for operators when trying to navigate the path towards a more profitable and sustainable future. Especially, the increasing environmental concern and pressure to reduce emission will call for new enhanced propulsion solutions.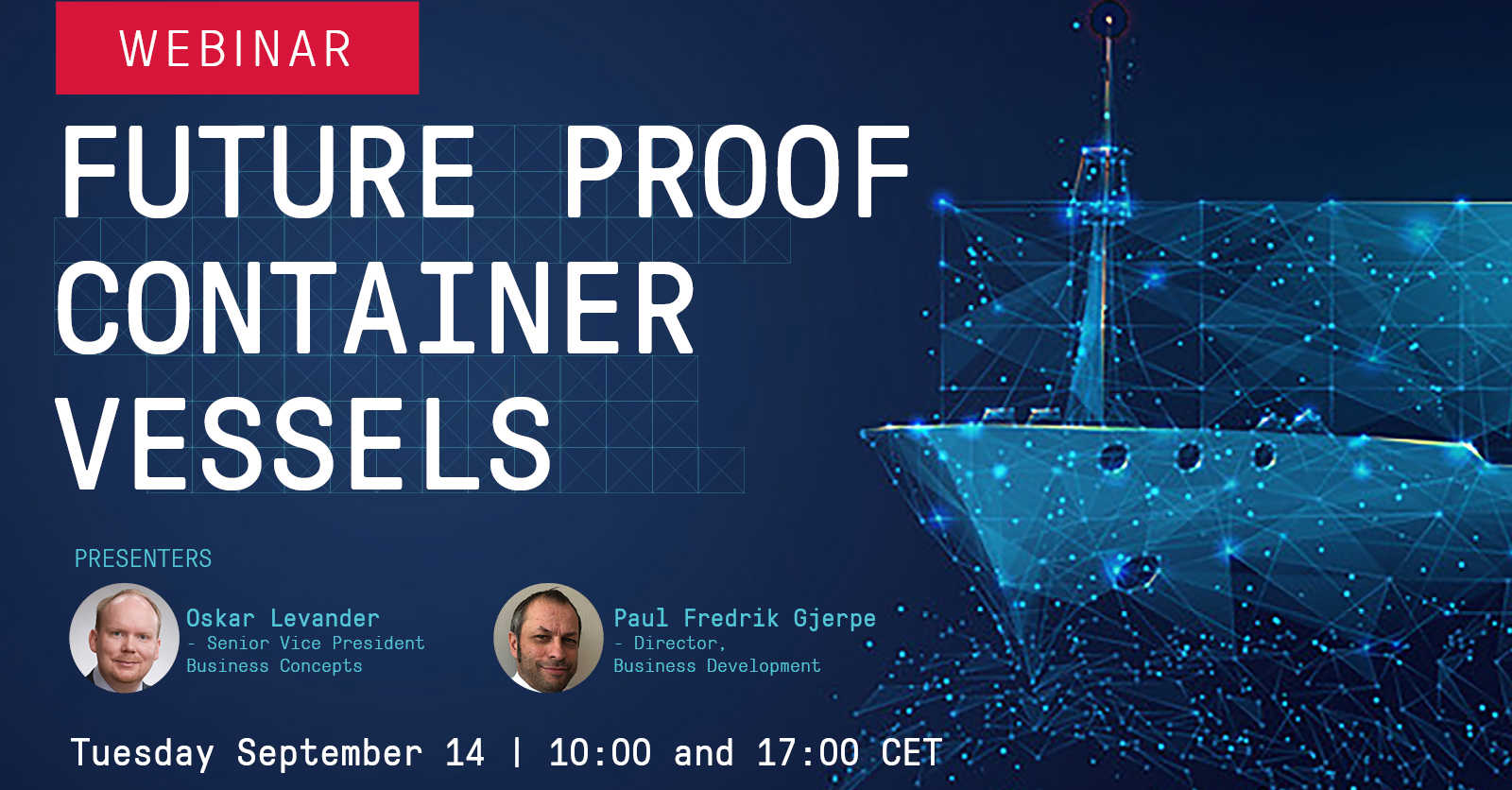 Kongsberg's integrated solutions can offer both lower emissions and reduced operating costs. Combining a dual fuel machinery running on LNG with an advanced PTO arrangement can yield operation cost savings of up to 20% and clear reduction in carbon footprint.
This propulsion setup in combination with the Vessel Insight digital platform also form an essential part of Kongsberg's proposal for a future proof solution for container vessels. A vessel that will be highly cost competitive in today's market, but ready for the changes the future will bring to the industry in form of stricter environmental regulations and likely fuel transition to low carbon fuels.
KONGSBERG can help you choose the best integrated solutions for your vessels, establishing and implementing effective short- and long-term strategies for efficient, sustainable operation.