The Kongsberg EA440 singlebeam echo sounder – the all-in-one survey system
(CEST) 30 min Webinar
Join this webinar to learn how the Kongsberg EA440 hydrographic singlebeam echo sounder system serves not only as a world leading system for depth observation, but also support survey applications such as sub-bottom profiling and sidescan sonar imaging, all in one easy-to-use low-cost system.
The webinar will provide you with basic understanding of how the EA440 singlebeam echo sounder system, consisting of the EA440 software, the wideband transceiver and a selection of transducers may be configured and used for various hydrographic survey tasks. The use of EA440 for depth observations from very shallow waters down to medium ocean depths which are the core purpose of the system will be covered, as well will other survey specific functionality such as sub-bottom profiling and seabed imaging be explained. Yet building on highly advanced and state-of-the-art technology, the EA440 singlebeam echo sounder offers easy-to-use solutions at a low cost.

The webinar also addresses users that are not very familiar with survey. EA440 system configurations, methodology, purposes and principles for the various applications will be explained in an easy-to-understand manner.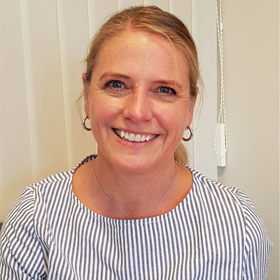 Therese Mathisen, Product Manager for Kongsberg's singlebeam echo sounders. @Kongsberg Maritime