Tag team with Teekay
-- FROM THE FULL PICTURE MAGAZINE -- The world's largest provider of shuttle tanker services, Teekay, and Kongsberg Maritime team up to provide a unique level of access to DP expertise in Brazil. We talked to Teekay's director in Brazil about the peculiarities and possibilities of their operations there.
Few of Teekay's international competitors in the FPSO and shuttle tanker business have a longer history in Brazil. The company's name is practically synonymous with the introduction of DP shuttle tankers in the country's offshore oil transport chain. Today, 12 of the 16 shuttle tankers operating off Brazil are Teekay owned, and they hope to grab a large percent of the 15 or so new shuttle tanker tenders coming in the next ten years.
The Full Picture met Alex Tischendorf, the director of Teekay's shuttle tanker operation in Brazil (called Teekay do Brasil Servicos Maritimos Ltda), at their offices in Rio de Janeiro. He sees his company growing into its role as a Brazilian shipowning company, and expanding its involvement in the local economy.
Here is a selection of Tischendorf's comments on the Brazilian market, on the shuttle tanker business there, on Petrobras, on Kongsberg Maritime and on the challenges of Teekay's operations in Brazil.
When and how did Teekay get its start in Brazil?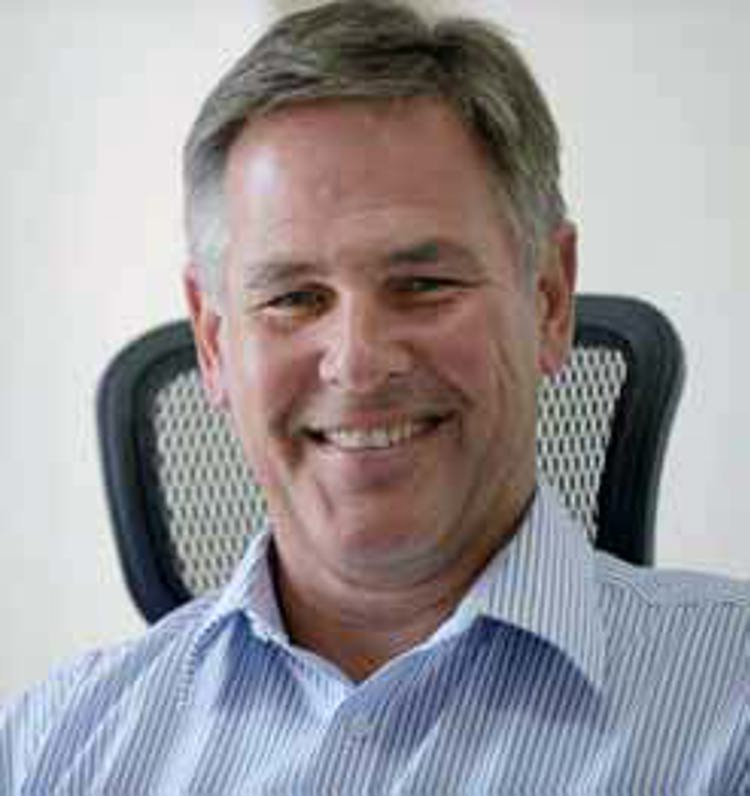 "We started here in Brazil as part of Ugland Nordic Shipping, prior to Teekay's acquisition of that company. In 1999, we began to see the possibilities that were appearing here in Brazil, possibilities for DP shuttle tankers. Brazilian oil and gas production was increasing; they were going further and further offshore, into deeper waters with rougher environmental conditions. When we met Petrobras that first time, they received us with little interest. They basically said no. It took us about two years to turn that around. In the second half of 2001, we started negotiations with Petrobras for charter of the first DP shuttle tanker. During those first two years, we did a lot of lobbying activity to educate them about the value of the service we can provide. We started by demonstrating to the exploration and production people at Petrobras (who are responsible for the oil coming to shore) the benefits of using DP shuttle tankers compared to how they had been doing it with conventional tankers."
Did you introduce DP shuttle tankers to Brazil?
"Not entirely. Petrobras would eventually go to DP shuttle tankers anyway, but they had a large fleet of conventional tankers in Transpetro (Petrobras shipping company subsidiary). Once they started using the shuttle tankers, those vessels would quickly become obsolete. So there was a necessary process and acclimatization to go through.
"Today, there's no question of using anything else. In fact, today they ask for station-keeping capabilities in excess of what they ask for in the North Sea. The strategy we laid out in 1999, on how to influence the market here and open the door to DP shuttle tanker operations, worked. And from 2002 to 2007, we supplied Petrobras with 11 ships. Today we have 12 vessels out of the 16 DP shuttle tankers operating for Petrobras."
Do you run your Brazilian operations from Brazil?
"We initially started up operating the vessels from Norway. In 2003, we hired a Brazilian to assist locally with the operation and facilitate spare parts, etc. Then as we started recruiting Brazilians as crew, we also recruited more people in the office. In 2009 we moved the whole management of our Brazil vessel operation from Norway to Brazil. So now we have a small efficient organization in Brazil and manage the ships technically and crew them from here in Rio de Janeiro."
Do you find it difficult to crew your ships with Brazilians?
"Very difficult. It is difficult from a recruitment point of view, with regards to the availability of trained seafarers. It's one of our biggest challenges in Brazil at the moment: qualified people. But we work closely with other foreign vessel owners here in Brazil, and with the CIAGA officers' academy; together, we run a cadet training programme. So when they're done with their education, they have to do one year as a cadet, where we have a programme on our ships. The real problem area is with ratings, such as able seamen, motormen, wipers, even cooks and catering personnel. There is no schooling or education for those categories here in Brazil. We have therefore together with other shipping companies, including many Norwegian companies, taken the initiative to sponsor a one-year training programme for young Brazilians to become seafarers. The recruitment to this programme was this year from another social programme called Bola Pra Frente, which has the Norwegian government and Kongsberg Maritime as two of their sponsors. Next year we plan to extend the recruitment to include other social programmes here in Rio de Janeiro. The majority of these social programmes provide support to young Brazilians until they are in their late teens, but then they are basically left to themselves. Our idea is to provide a continuation by providing them with a profession and a job to go to. This is a very important programme, not only from a social perspective but also from a practical perspective, to be able to operate vessels here in Brazil." The company has eleven ratings under training via this programme, but Tischendorf acknowledges that Teekay Brazil will need to explore additional avenues to recruit sufficient ratings for its needs. "We need to expand the programme. We'd also like CIAGA to start recruiting larger classes. Because we're an international company, we're an attractive employer. So in general, we don't have problems recruiting. But some years are tougher than others."
Are you satisfied by what you've seen of the future generation of Brazilian officers and ratings?
"Of what we've seen so far, we're very satisfied. These young people are very motivated and hard working. The Teekay Foundation, the major shareholder in Teekay Corporation, sponsors another project here in Rio directed towards young children and teenagers. My idea is to connect the kids from the one project that takes them through their early teens, and guide them into the next project, provide them with a profession and employment in the maritime industry. One of the purposes is to recruit people, but I also see it as very, very important that we give something back to this country because they are bringing us the profits. We need to give something back. That is our social responsibility."
What do you see as the future of Teekay in Brazil?
"I see Teekay's future in the same light as the future of Brazilian offshore oil and gas industry, because the two go hand in hand. Hopefully, Brazil will manage to do what we did in Norway. Because when the oil and gas industry came to Norway, there was basically no local knowhow about oil and gas. All the know-how was imported from outside. Then gradually the Norwegians built up the know-how internally. Today, Norwegians operate the industry. Some of it is still foreign-owned, but very much operated by Norwegians. That's what I'd like to see here in Brazil. That it will gradually get more and more Brazilian in operation. That's our intention here as well. We'll have as few expatriates as possible. I think in the long term, if you look over the next ten years, Teekay will have to become a Brazilian shipowning company as such. It will still be owned abroad, but very much run as a Brazilian company."
In terms of business, how do you see the growth of Teekay in the market?
"Obviously, the focus on the pre-salt discoveries has created a lot of attention on Brazil, resulting in more and more competition. From 2000 to 2007, there was basically no competition from other shuttle tanker owners. Today, not just other shuttle tanker owners, but also other tanker owners see the opportunities and possibilities, so the competition has increased considerably over the last 2-3 years. By 2020, I see the existing fleet of shuttle tankers doubling to about 30 vessels. And I'd be very happy if Teekay could have 40-50% of that. Today, we're very dominant and I know that that domination will be difficult to maintain. We'd love to maintain it, but we need to be realistic. We know Petrobras wants to see competition; they want to drive down the charter rates."
Who is your main competition?
"Now, there are two other foreign companies owning and operating shuttle tankers here. That's Lauritzen and Knutsen. They're two companies with shuttle tanker experience. And when it comes to operating shuttle tankers, experience is important. Petrobras values experience. They are dependent on perfect operation; on an operation that has high performance. We believe, however, that more companies will enter this market." Teekay scored early success with bare-boat charters to Transpetro, who were very eager to get shuttle tanker operations underway. As a company that owns and operates shuttle tankers, Teekay had the necessary skills to convert tankers quickly and get them in operation. Now, Transpetro has issued public bare-boat shuttle tanker tenders with much longer lead-times; these allow financial institutions to team up with shipyards and consultants to offer newbuild shuttle tankers, in direct competition with the likes of Teekay and other industrial operators. "At the same time Petrobras also wants to timecharter shuttle tankers from the international market, and this is where the established shuttle tanker owners have their chance. They probably do not wish to put all their crude oil transport business in one basket through Transpetro, as this, among other things, could expose them to risks associated with unions and strikes."
Will it be possible for Teekay to build shuttle tankers here in Brazil?
"Absolutely, and it's something we're following very closely. The major part of shipbuilding in Brazil the last few years has been smaller vessels, and the majority of the shipyards (all but one) are not able to build the size of vessels we own and operate. It's only Atlantico Sul that can build the size of vessels we need for shuttle tankers. And Transpetro has filled their orderbooks. So that yard's capacity is tied up for the next five to seven years; there's no chance for us to build vessels for delivery before 2016 at the earliest. There are projects to create more shipyards that could build the size of vessels that we need. But, again, there's a two-three year lead-time to build the shipyard. Brazil was a great shipbuilding nation some years ago, back in the 70s. Their biggest challenge at the moment is middle management. The middle management of the 70s is now senior management, and a void has developed in that middle management tier." How important is DP when marketing shuttle tankers?
"It's very important, and for this we have a very close relationship with Kongsberg. For example, we're currently marketing some vessels here in Brazil and the DP capability of the vessels is essential for whether we'll be able to conclude the contracts with Petrobras or not. We're in dialogue with Kongsberg to support with DP information, and Kongsberg assists us when we discuss with Petrobras.
"One of the challenges we're facing in Brazil is the different way that DP operations are done, with respect to shuttle tankers. It's a different way of offloading shuttle tankers from FPSOs than in the North Sea. So the DP software, and the procedures, that we have in the North Sea aren't easily adaptable. We have to modify them. Now that Petrobras is moving to more hostile environments and deeper waters, like in the Santos Basin, we're seeing increasing sea states. It gets pretty rough down there in the winter. And we also have issues with very strong currents and changing directions. The way we operate the vessels needs to be different here than elsewhere.
Together with Kongsberg, we've initiated regular meetings and seminars to discuss with Transpetro and Petrobras how we can improve procedures and increase efficiency of the vessels. It's very important, like a joint-industry project, to improve on the operations. With Teekay as one of the leading shuttle tanker operators, and Kongsberg as the leading DP hardware and software provider, we make a good team."
And Petrobras appreciates this effort?
"Oh yes. as an example, I had a situation only last week. Petrobras ran an analysis of one of our vessels, and wanted some more information on DP capability. Rather than going through lots of links, we put Kongsberg in Norway in direct contact with Petrobras here in Brazil. We said: You two communicate, make sure you understand what is required, and then make sure you get it, and we made sure the information was exchanged. This has helped us a lot in promoting our vessels, so we look upon Kongsberg as an important partner in our work down here."
How important is Kongsberg's local presence?
"Local presence is very important and we appreciate very much that Kongsberg is well represented in Brazil. To have competent service engineers and spare parts readily available locally is essential for an efficient operation. The shuttle tanker trade is very intense and requires all equipment up and running all the time. But it's a challenge for everybody as operations ramp up, with the increase in activity here in Brazil. To be dependent upon service engineers and spare parts to be flown in from Europe is very time consuming and expensive. We've had discussions with Petrobras when they are refunding our expenses. They ask why a service engineer has to fly business class from Norway, why they have to pay meal allowances, why we can't use local. And we have to explain that there is no local. It'll be beneficial for all service companies, and for us, to have greater local presence."
How are you trying to step up your Brazilian supply?
"We're working hard to increase our local supply; it's one of our goals. That's one of the reasons why we've moved our vessel operation from Norway to Brazil. We're planning to use more local services and facilities than previously. For a large multinational shipping company, it's very typical to have a centralized procurement organization, which we also have in Teekay. We have, however, now got acceptance for our idea of using local supply and service companies due to the special nature of our operation. So we will do more of our procurement locally in the future."
Do you see that the local suppliers are competitive?
"Yes. We are here, the vessel is here, and if we can use a local repair firm to fix something, then it's far cheaper than flying someone in from Europe to do it. In terms of general maintenance, there are qualified companies here, and in general it's cheaper to use those. And with respect to purchasing equipment, if we can find it here with the same quality, it's better. Import is almost always more expensive. So we believe that doing it locally will pay for itself. We're convinced of that."
Teekay's role in the value chain
In the 90s, Teekay expanded from its core operations as crude oil tanker company into DP shuttle tankers, floating storage and offloading ships (fSOs), gas carriers, product carriers and floating production ships (fPSOs). Today the company operates 39 shuttle tankers, 5 fPSOs, 5 fSOs, 83 crude oil tankers, 25 gas tankers and 12 product tankers all over the world, with concentrations in the North Sea, Brazil and Southeast Asia. Through its various operations, Teekay aims to be a one-stop offshore marine solutions provider.