The secrets of the sea are set to be revealed
Kongsberg Maritime's Seaglider is being sent out on a six-month autonomous mission in the sea between Bodø, the edge of the Norwegian continental shelf, and Lofoten.
Researchers want to find out how energy-efficient drones can increase our knowledge of the marine environment and its wildlife.
In March, three unmanned vessels were set out in one of the richest fishing areas along the Norwegian coast. For centuries, the Lofoten fishing season has been of great economic importance for the coastal population. Ever since the Viking Age, fish have been air-dried in the cold climate and exported out of the country.
Dried fish was Norway's first major export, and today the traditional Lofoten fishing season has a landed value of around one billion kroner in the market.
Now, for the first time, these ecosystems are being thoroughly investigated by autonomous drones. The vessels are part of the GLIDER project that is being funded by Norges forskningsråd (the Research Council of Norway) and ConocoPhillips.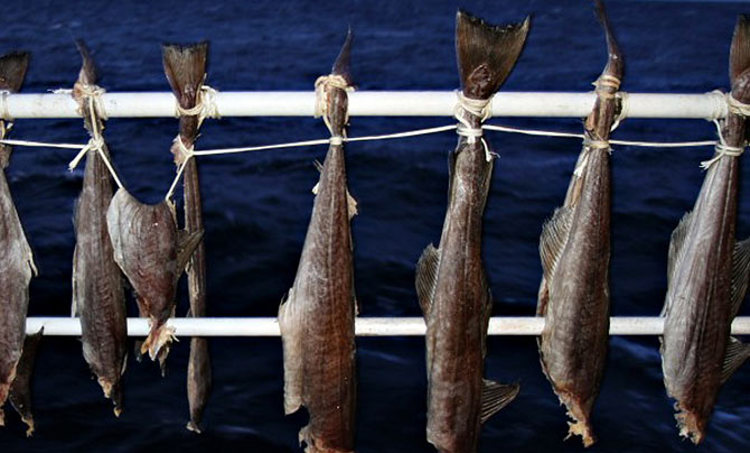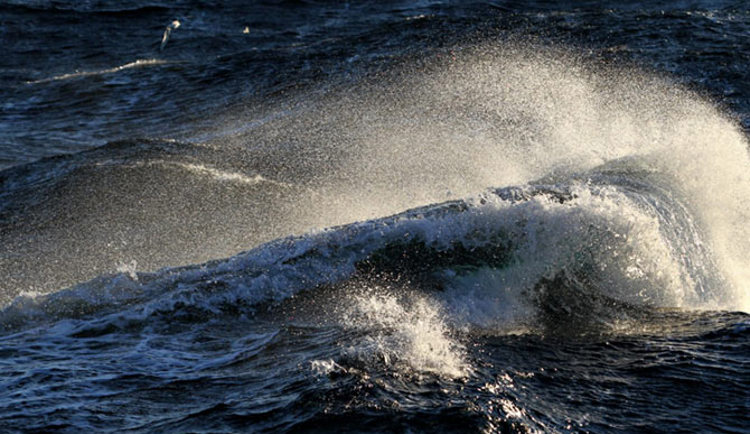 Photos above: ConocoPhillips and Bjørn Owe Holmberg.
This project will give researchers access to a broader range of environmental data in terms of time and location than can be collected using traditional methods. So says Salve Dahle, director of the research company, Akvaplan-niva, and project leader.
"Skrei cod migrate to these areas to spawn because of the feeding opportunities for the fry. In their first phase, the fry feed on Calanus finmarchicus, which is a type of zooplankton found in enormous quantities in this specific area."
Researchers from Havforskningsinstituttet (the Institute of Marine Research) and a number of other institutions have been working in these marine areas for decades, and there is already an understanding of much of the interplay between Calanus finmarchicus, skrei cod and other organisms.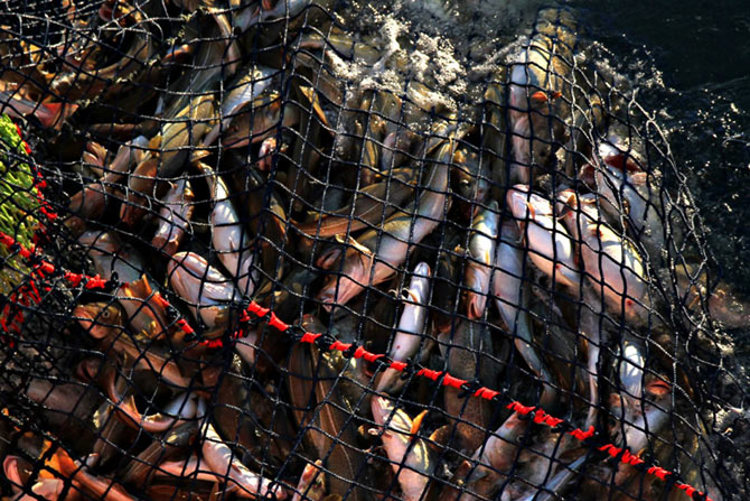 "But there are still big variations between years which are only partially understood. By collecting data over time and over a large area from March to September, we will be able to reach a greater understanding of how these mechanisms function and answer some of these questions", says Salve Dahle.
Autonomously collecting data
The three unmanned vessels are: one diving Seaglider produced by Kongsberg Maritime, one Sailbuoy produced by Offshore Sensing and one Wave Glider operated by Maritime Robotics.
The vessels will operate on the Norwegian shelf out to the edge of the continental shelf, in Vestfjorden and outside Lofoten and Vesterålen until mid-September.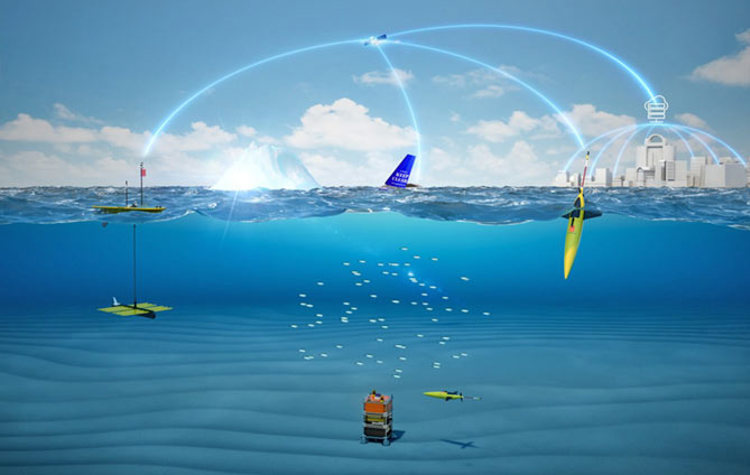 Unmanned ocean vehicles collect field data and send it via satellite on shore. From left: Wave Glider, Sailbuoy and Seaglider™. (3D visualization by Kongsberg Maritime AS) .
The vessels are extremely energy-efficient and make use of waves, wind, solar energy and buoyancy in the water. The drone platforms are programmed and controlled from land. The drones are equipped with specific sensors for the collection of chemical, physical and biological data from the sea and low air layers.
The use of these drones enables the continuous recording of weather data, wave height, sea currents, temperature, salinity, oxygen and carbon dioxide levels in the water masses, algae, zooplankton, fish, fish fry and the numbers of marine mammals.
"Providing a unique presence over time"
"The sea is not uniform. Some areas are pure oases, while others contain hardly any organisms. We are only starting to understand the dynamics, but it's clear that this is to do with water mass transport. As we collect oceanographic data, we can map water masses and associate them with occurrences of biological resources. You can only take samples using a buoy or a boat. We hope that by using these three drones we'll get better basic data regarding time and space", says Salve Dahle of Akvaplan-niva.
Both surface drones are equipped with echo sounders from Kongsberg Maritime, whilst the Seaglider makes use of a hydrophone that listens for sea mammals or sound pollution.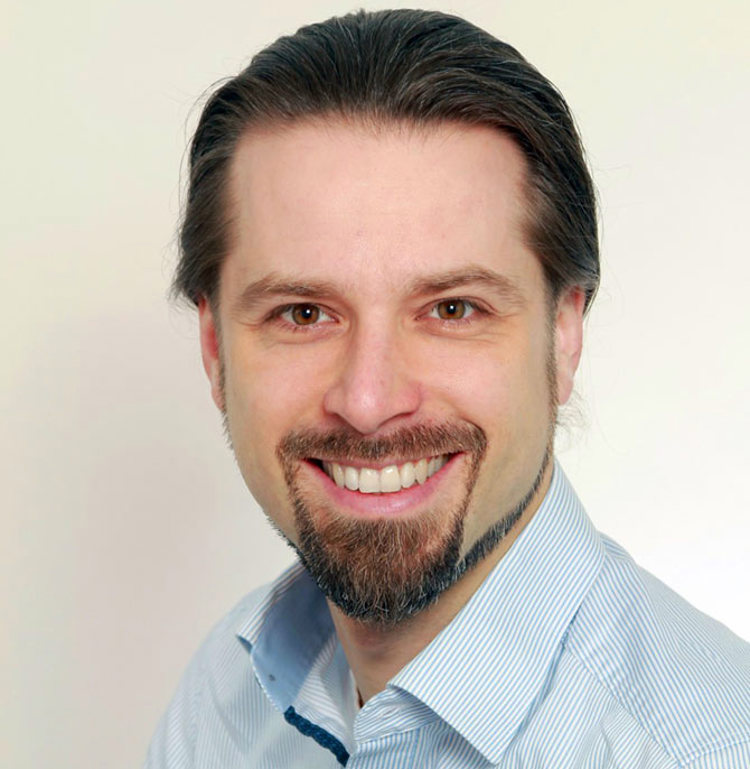 Peer Fietzek, Manager of Science & Research at Kongsberg Maritime Contros.
Peer Fietzek, Manager of Science & Research at Kongsberg Maritime Contros, explains what kind of data these sensors are able to capture:
"The echo sounders that are used can detect organisms down to the millimetre level and see fish eggs, fish larvae and plankton in the water column. This data will significantly increase our ability to estimate the wealth, grouping and diversity of marine life. The hydrophone captures sounds that reveal the types of vocal sea mammals or sound-producing fish that are out there. With two to three Seagliders in the water, the ability to localise where these creatures are and where they are moving will be greatly improved.
Travelling silently through the water
The Seaglider from Kongsberg Maritime can operate for ten months at a time without significant assistance from land. The vessel rises and sinks through the water by moving oil between a reservoir located within the pressure hull and a bladder located on the exterior.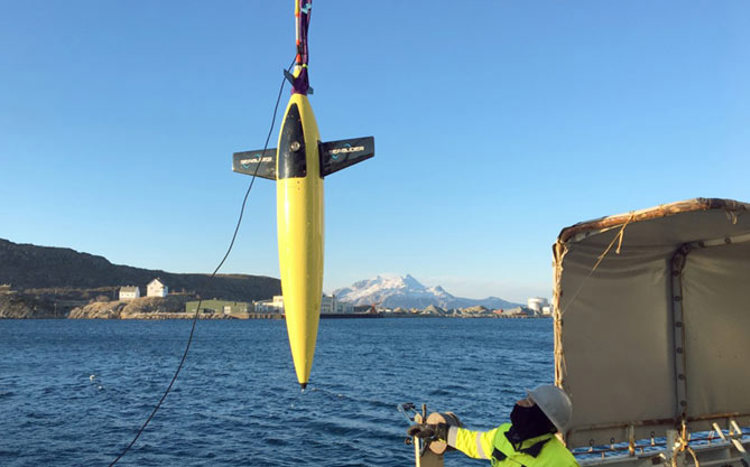 When the oil is pumped into the bladder, the bladder's volume increases. This makes the glider more buoyant and causes it to rise in the water. When it needs to go deeper, the procedure is reversed.
Wings on the fuselage push the vessel forward when it rises or sinks. Adjusting the vessel's centre of gravity gives additional control and for examples enables to produce a turn. For the most part, forward movement is completely silent, which is an advantage that allows for non-invasive research.
In addition to the hydrophone, Seaglider is equipped with sensors that measure temperature, oxygen level, pressure and other important oceanographic parameters.
"Seaglider measures important parameters throughout the entire water column to depths of 1,000 metres. This is data of high quality and density and important input for researchers' calculations", says Peer Fietzek.
"Providing better ocean forecasts"
As it arrives, data is received, stored and distributed using Kognifai, a digital platform developed by Kongsberg Digital.
"Kognifai is perfect for this project and functions as a meeting place for industrial and scientific data and applications. Kognifai collects all the different data from the gliders in one database. The different partners can carry out their research through visualisation and processing. All these interfaces in one digital environment facilitate easy access and effective distribution of data to the users", says Peer Fietzek.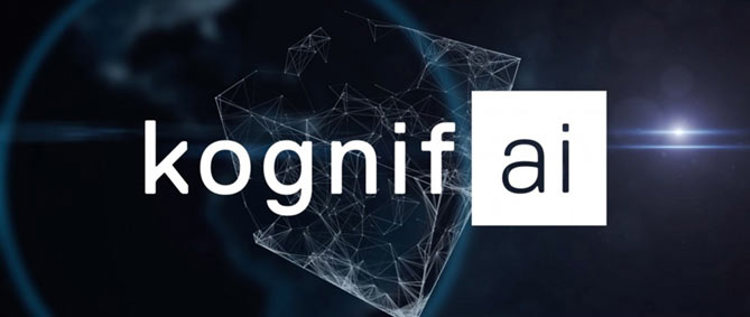 The GLIDER project is a shining example of what KONGSBERG can achieve when different areas within the company work together. Kongsberg Underwater Technology in Lynnwood in the USA supplies the Seaglider, which, among other things, is equipped with an oxygen sensor produced by KM Contros in Kiel in Germany. Simrad in Horten supplies echo sounders, and Kongsberg Digital in Asker supplies the Kognifai platform for data management.
"Here we see in practice what we can achieve when we combine the knowledge that we know is present at KONGSBERG. There is huge potential in challenging our technical expertise with these types of applications where different technologies are brought together to form a greater whole. This also demonstrates the value of collaboration between industry and research," says Peer Fietzek of Kongsberg Maritime.
Set for commercialisation
The use of drones in conjunction with Kognifai contributes to making data collection more flexible and cost-effective. Through the methodology that is currently being developed, we will be able to collect broader environmental data in terms of time and location than can be collected using traditional methods. Kognifai will ensure that the data is distributed and tailored to the needs of different end users.
The project will, in collaboration with users, develop a system for presenting and managing the data material that is collected, explains Salve Dahle of Akvaplan-niva.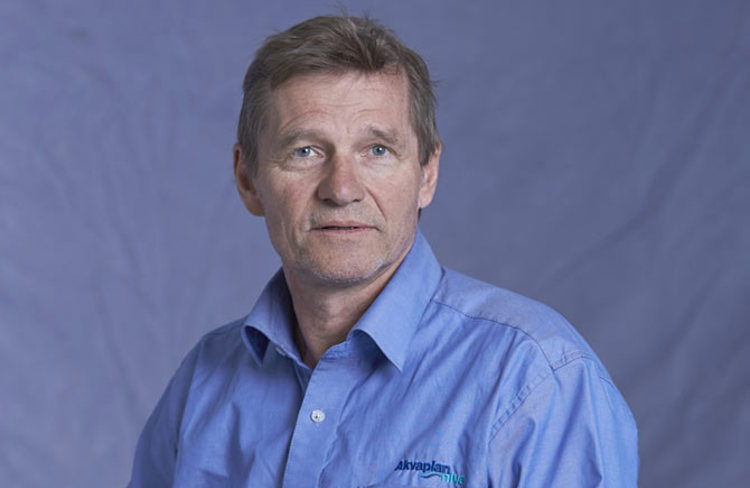 Salve Dahle, director of the research company, Akvaplan-niva. Photo: Akvaplan.niva.
"Our goal is to create an independent economic unit in collaboration with our partners and offer it to various markets. Relevant markets include commercial activities within petroleum, fishing, aquaculture and minerals, public authorities and the research sector."
For KONGSBERG, the GLIDER project represents a testing ground for a market area that may provide great opportunities in the future.
"This is a wonderful arena in which we can demonstrate our expertise in maritime technology. The goal is to be able to monitor and understand entire marine ecosystems. The world is becoming more and more concerned with understanding the health of our ecosystems and whether they are experiencing a negative impact. Important future decisions depend on an increased understanding of the sea", concludes Peer Fietzek of Kongsberg Maritime.
The Glider project
The project "GLIDER — Unmanned Ocean Exploration" is financed by the Research Council of Norway's DEMO2000 programme and ConocoPhillips Norway.
The project is led by Akvaplan-niva in Tromsø.
Other partners in the project are the Norwegian Meteorological Institute, NIVA, UiT The Arctic University of Norway, Nord University, Kongsberg Maritime, SIMRAD, Maritime Robotics, Offshore Sensing AS, Christian Michelsen Research and Aanderaa.