Showcasing environmental monitoring
Thanks to monitoring systems from KONGSBERG, underwater operations can be more environment-friendly. The need for environment-friendly maritime operations is highlighted at Expo 2012.
More stringent environmental standards
Owing to increasing pressures on ocean territories, ever more stringent environmental standards are being set for vessels and offshore operations. Having real-time eyes and ears under water and on the seabed can reduce the environmental and economic consequences of such operations. By combining this information with satellite monitoring, users will get a decision-support system that can enable them to make better decisions.
This particular kind of technology is one of the main focal points at the world's fair 'Expo 2012' in Yeosu, South Korea, where KONGSBERG is one of the sponsors of the Norwegian pavilion. Sustainability, marine resources and the maritime sector are the main themes of this year's world's fair.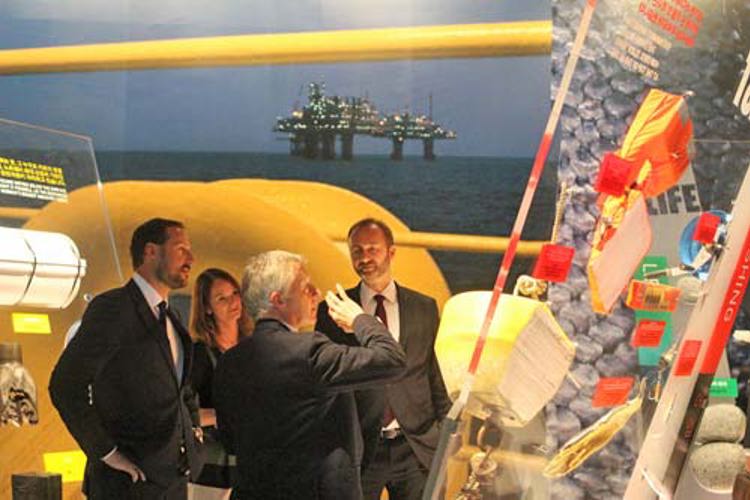 Technology will help promote more sustainable development
Along with Statoil, IBM and Det Norske Veritas (DNV), KONGSBERG is developing a system known as Integrated Environmental Monitoring which will be a sensor-based system designed to monitor the seabed in real time during drilling and production. The point is to prevent discharges of environmental toxins. As an advanced technology company that operates in more than 25 countries, KONGSBERG believes it is important that the Group's technology helps promote more sustainable development.
"From our technological vantage point, we see many ways in which we can contribute to more sustainable development. This is the technology of the future. Asia is a large and important market, so it is essential for us to maintain a presence there", comments Even Aas, Executive Vice President for Public Affairs at KONGSBERG.
Facts about KONGSBERG in South Korea
One of four sponsors of the Norwegian pavilion at Expo 2012 in Yeosu, South Korea, 12 May -12 August, where the theme is "The Living Ocean and Coast - Diversity of Resources and Sustainable Activities"
Kongsberg Maritime Korea has offices in Busan, Geoje, Ulsan and Jellanam-do
Kongsberg Maritime Korea currently employs 211 people
The main market is navigation and automation solutions for Korean shipyards and providing life-cycle support for them
Kongsberg Defence Systems, Naval Systems & Surveillance (DS) Division, has been active in Korea since 2001, and has had an office in Seoul since 2006