Ships doctor
Our new advanced Health Management system harnesses the power of data to give a detailed overview of onboard equipment and systems.
Pioneering new solution
In an exciting new collaborative venture across many of our disciplines and locations, our Ship Intelligence team has developed a pioneering solution that could help to revolutionise the way customers manage their assets.
Our Health Management - HM system makes use of an often-overlooked and undervalued resource – data. Modern ships are full of sensors and information technology systems; HM manages these large data sets, using advanced machine learning technology, via the cloud. It leverages condition-monitoring techniques from our vast aerospace experience, using scalable techniques such as machine learning, edge computing and a cloud internet of things (IoT) platform.
"This pioneering new solution revolutionises the way our customers manage their assets," explains Technical Product Manager Per Huse. "By providing them with vital insight into their ships' equipment and systems, thus reducing costs and unnecessary downtime, we truly place the end users at the heart of what we do."
This fresh approach offers advantages to us as well as our customers. "The enhanced data collection and product understanding will allow our design teams to further improve the quality of our equipment and achieve a better understanding of our customer, in a fully data-driven way,"continues Per.
Real-time access
"Our solution exemplifies sharing of best practices within the Group. We have built a generic end-to-end platform for secure collection, transfer, storage and analysis of ship data. Lessons learned from machine analysis of these large data sets in the cloud are capsulated into machine learning models that we deploy to the ship."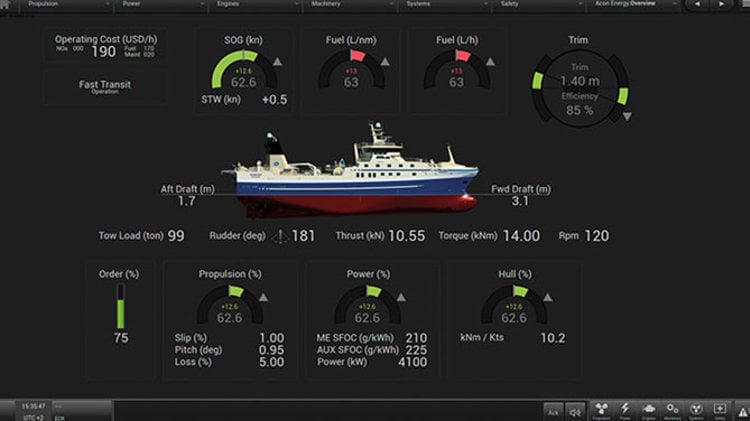 This gives customers real-time access to key information about the health of their onboard equipment and systems. As well as a mobile dashboard on the ship, the same information is sent through a customer portal on shore.
The final application of HM is the Tech Portal within Kongsberg Maritime, where support personnel and data scientists can further analyse data. This gives customers' fleet managers information about the functioning of their ships' equipment, as well as access to insight and first-hand advice from specialist engineers.
Taking a holistic view
Our vast portfolio of designed and manufactured equipment and systems, and a leading position in system integration puts us in a unique position in monitoring and overseeing equipment health.
Our engineers and scientists can tap into a vast amount of industry knowledge, so as well as our systems, HM can offer insight into the health and operation of third-party equipment and systems, including that supplied by competitors. The next stage will see it integrate with Energy Management (EM), adding a powerful and comprehensive tool to cut downtime and fuel emissions to the core equipment health monitoring capabilities.
"This technological base is set to transform the industry by providing our customers with insight into their equipment and systems like never before and helping them to reduce operating, maintenance, and downtime costs. With the focus on general equipment, we can deliver much more than single engine or thruster monitoring; we can achieve a holistic view of any vessel."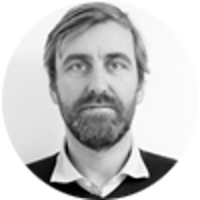 Predictive maintenance
One remarkable aspect of HM is the speed at which it's been delivered. Originally scheduled for 2020, the project has shifted gears so that completion has been achieved in the first quarter of 2018.
It's a fully-fledged IoT platform created in the cloud; the first to employ machine learning and build artificial intelligence on large data sets; first to create an Edge computing platform at the vessel / installation; and first to create a secure, fast and stable two-way communication between ship and shore that also accommodates poor bandwidth scenarios.
Essentially, our customers can now perform predictive maintenance and operate more safely and efficiently.