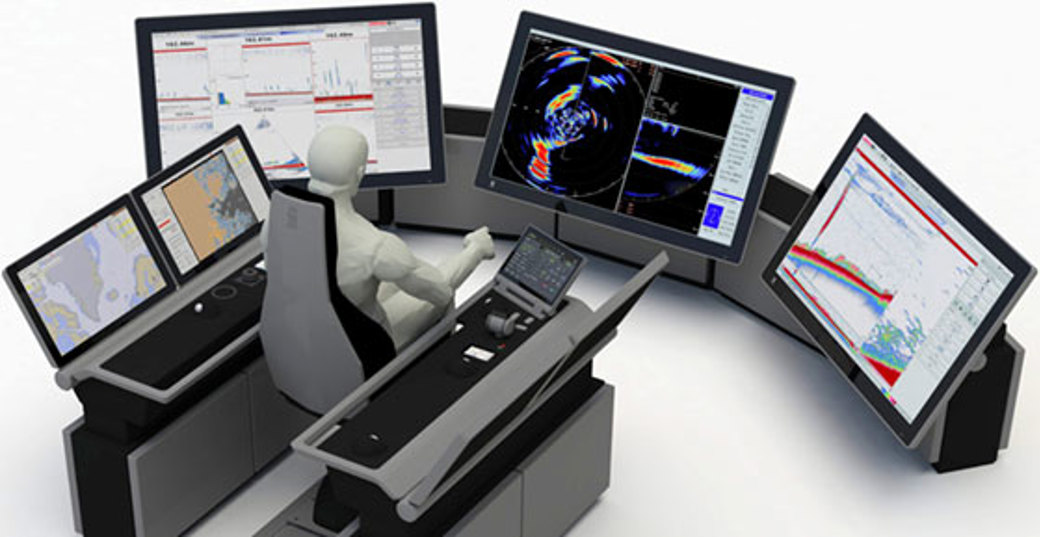 Offshore solutions enters fishery
Inspired by offshore operations, Kongsberg Maritime has developed FISHMASTER®. A truly revolutionary work station on-board fishing vessels.
Kongsberg Maritime launched a new concept for sustainable fisheries and aquaculture at Nor-Fishing in Trondheim in August. The FISHMASTER® is the latest innovation from Kongsberg Maritime and Simrad. It combines and unites any system you need on board a fishing boat.
- For the first time in history we are able to provide the market for a Full Picture Solution, says Thor Hukkelås, Principal Engineer Aquaculture in Kongsberg Maritime.
The solution was presented for the first time at Nor-Fishing in Trondheim, and was well received by potential users.
- When you put someone in that chair over there, they are sold. It's a matter of convincing them to get into the chair. But once they are there, they realise the benefits and the different features that FISHMASTER® have, says Mads D. Dahl, Sales and Marketing Director in Simrad.
Gathering information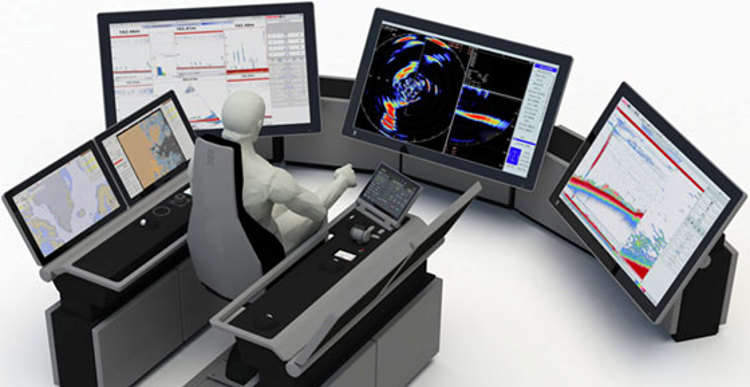 - They feel the quality, they feel that the response in all the operations is god and they definitely want to include this on board new vessels. So we are looking towards a busy next year with new designs, says Espen Liset, Sales Director Fisheries & Aquaculture in Kongsberg Maritime.
- What makes the FISHMASTER® so unique compared with today's systems?
- Most importantly you have operation of all the integrated systems together on one screen. You have radar, automation, propulsion, thrusters, sonar, echo sounders - everything can be controlled from one unit and this is quite unique.
You might wonder how they came up with the full picture solution for fishing vessels. And the answer is quite easy. After years of experience with a lot of systems it was time to integrate.
- It all started with the K-master, where we integrated a lot of different standalone products into one system. So we are really trying to build upon that development and now we have integrated a lot of products from many different areas in Kongsberg Maritime, says Thor Hukkelås.
- We have studied fishing vessels and seen that they have a lot of monitors and a lot of different vendors for this equipment. We thought that a new concept with bigger screens and to integrate all the KONGSBERG equipment would benefit the owner and off course also KONGSBERG.
- I would say there is nobody in the marked today that can deliver such an integrated system for a fishing vessel, concludes Mads D. Dahl, Sales and Marketing Director in Simrad.