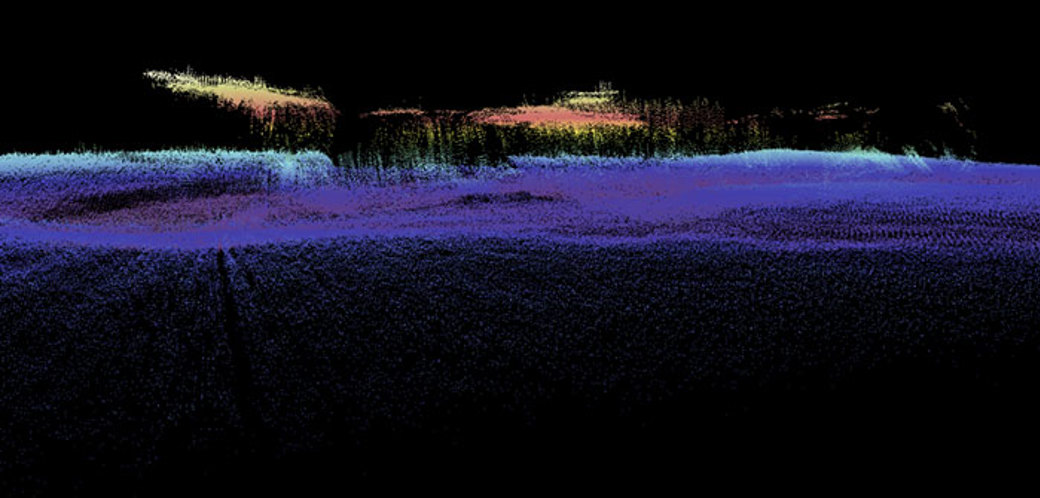 Mysterious shipwrecks discovered in Peru by Kongsberg Maritime multibeam echosounders
Kongsberg Maritime engineers accidentally discovered a few shipwrecks in Peru during sea mapping operations in Puerto Callao, Lima District. The shipwrecks that we are showing in this article were found using EM underwater mapping multibeam systems aboard two different survey launches owned by DHN in Peru. It was not until now that we were allowed to share this story.
Together with a team of surveyors from Dirección de Hidrografía y Navegación (DHN) in Peru, we came across four shipwrecks while surveying the seabed in Puerto Callao area as part of the sea trials being conducted for two different multibeam echosounders supplied over the last seven years by Kongsberg Maritime.
"DHN is the Hydrographic Office (HO) in Peru and currently owns a range of multibeam echosounders manufactured by Kongsberg Maritime, that is: two EM 3002 Dual systems and one EM 2040C for shallow water operations as well as one EM 302 and one EM 122 multibeam echosounders for deep water operations", said Jan Haug Kristensen, Sales and Marketing manager for The Americas.
In 2016, Kongsberg Maritime was part of a challenging project as we were asked to supply a complete portable solution integrating EM 2040C multibeam echosounder with Seapath 300 positioning and motion sensor.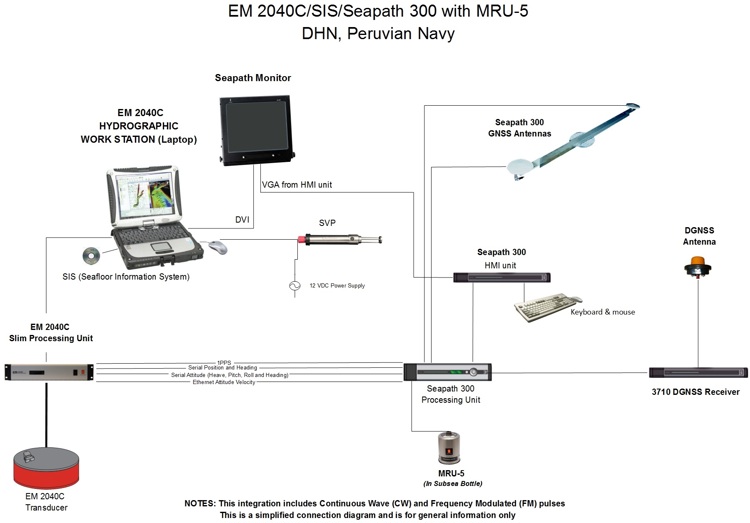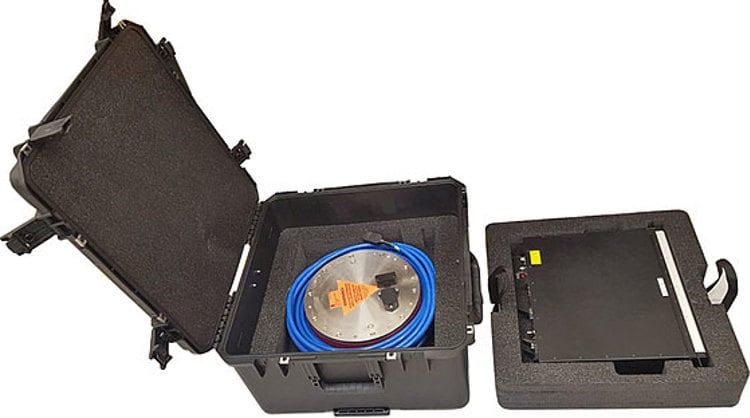 A light and robust mounting pole was designed and supplied by Robinson Marine (Kongsberg Maritime representative in Peru). With a full portability concept in mind the support platform for the mounting pole was designed to be attached to the survey launch AEH-174 (commonly known as "Macha") using a heavy duty ratchet strap set, which was deployed on both sides from the bow of the survey launch and moved along the keel back to the location where the mounting pole would be placed. Pictures below show part of the mounting arrangement of the support platform.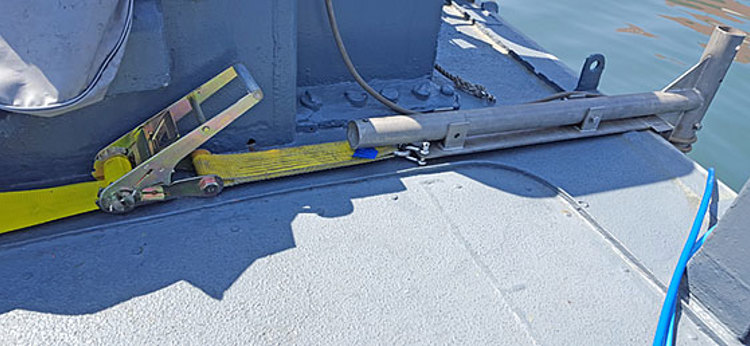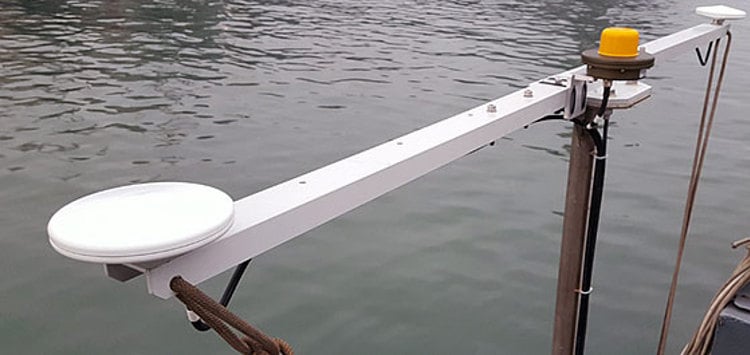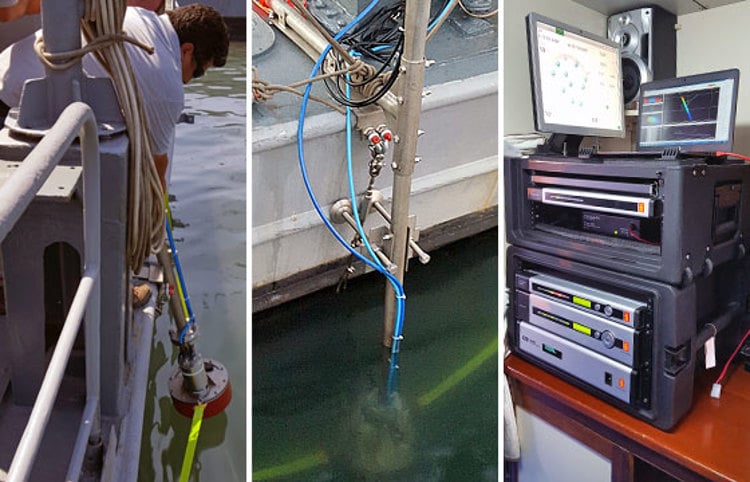 Once all equipment was installed and properly integrated the team was able to conduct the calibration patch tests with great success. All datasets collected in the entire survey area up to 40 m water depths complied with IHO Special Order survey standards.
After the calibration path tests (conducted with the EM 2040C and Seapath 300 systems) the survey launch "Macha" was allowed to be used to conduct local inspection surveys inside Puerto Callao area.
KONGSBERG multibeam echosounders provided the first view of these shipwrecks which existence in this port area was completely unknown to the public until now.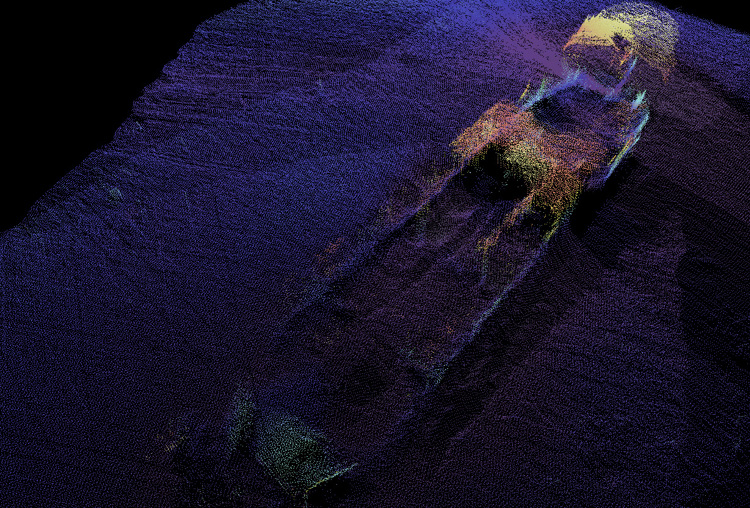 "The shipwrecks that were surveyed are a fascinating and intriguing discovery, found during the course of multibeam surveys with EM 3002 and EM 2040C systems. We are still investigating the history behind these shipwrecks", said Lt. Carlos Montañez commander of survey launch AEH-174 (or "Macha").
The most amazing discovery of all is (what it is believed to be) a 'century-old' shipwreck of unknown origin. At the time that this article was written research studies were still being conducted to find out more about this shipwreck in particular.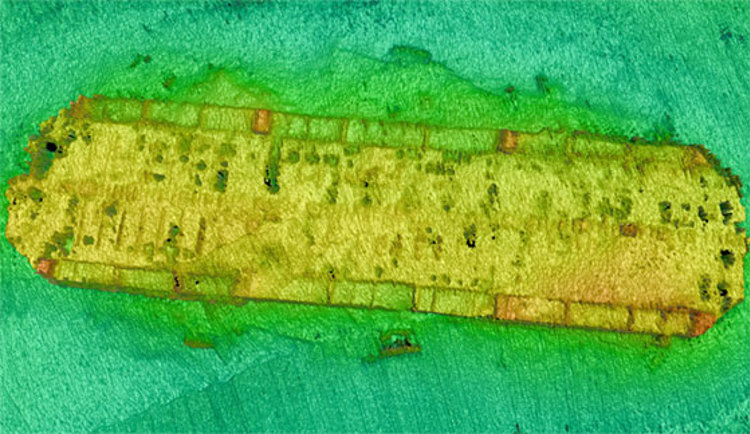 "We had first surveyed this area many years ago as part of sea demonstrations for an EM 3002 multibeam echosounder, but when we came back to the area a few years later with an EM 2040C multibeam system there was no doubt in my mind that we had to return to capture this shipwreck again. The images that we have created are truly raw datasets from the EM 3002 and EM 2040C multibeam echosounders and have not gone through any data cleaning processes at all other than the real-time data cleaning performed by SIS software (Seafloor Information System), simply amazing" - said Alexis P. Cardenas of Kongsberg Maritime.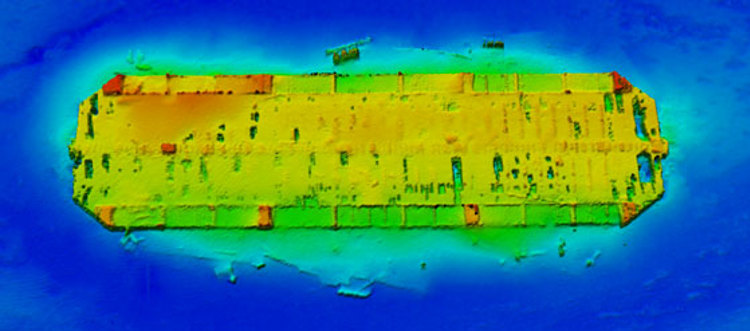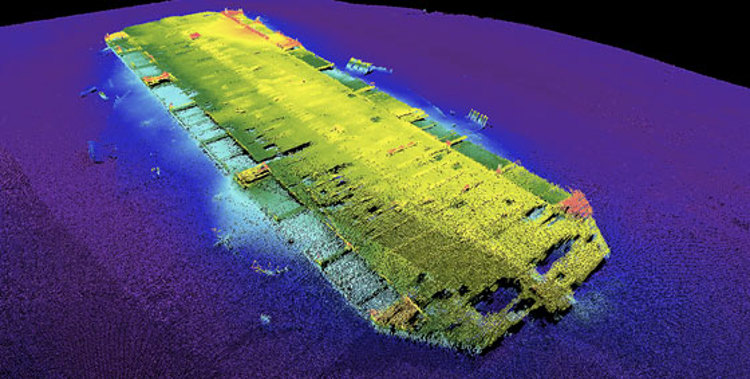 At DHN it has been said that these shipwrecks seem amazingly preserved inside the calmed waters of Puerto Callao. As we speak, they are still embarked in research studies to find out more about these shipwrecks.
"Over the years at DHN they have appreciated the unique features of our multibeam products and they have become the most important users of EM multibeam echosounders in the country, the future of ocean mapping and nautical charting in Peru is in very good hands", said Martin Oviedo of Robinson Marine, Kongsberg Maritime representative in Peru.
The images for these underwater discoveries were created by performing multibeam data post-processing with advanced hydrographic software tools available to KONGSBERG engineers and to the customers as well. Certainly nobody else has collected multibeam raw datasets of this quality of shipwrecks at these water depths in Peru.
Since 2009 the datasets collected by DHN using EM multibeam echosounders have proved the continued evolution of the KONGSBERG multibeam hydrographic products.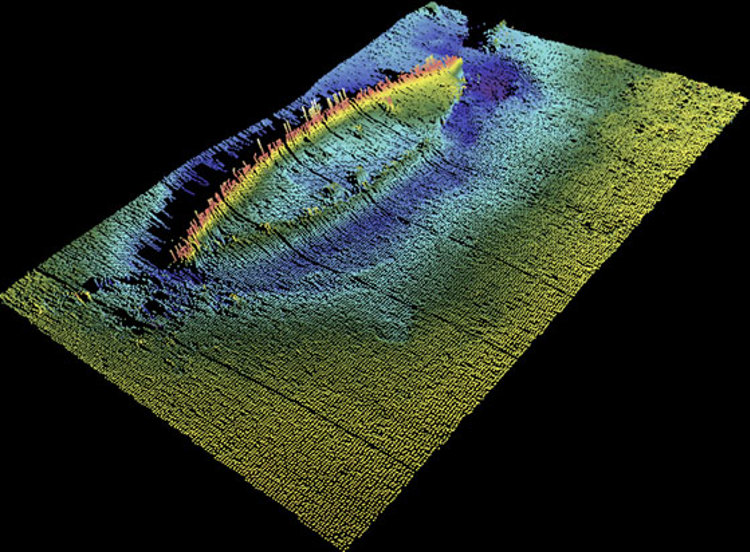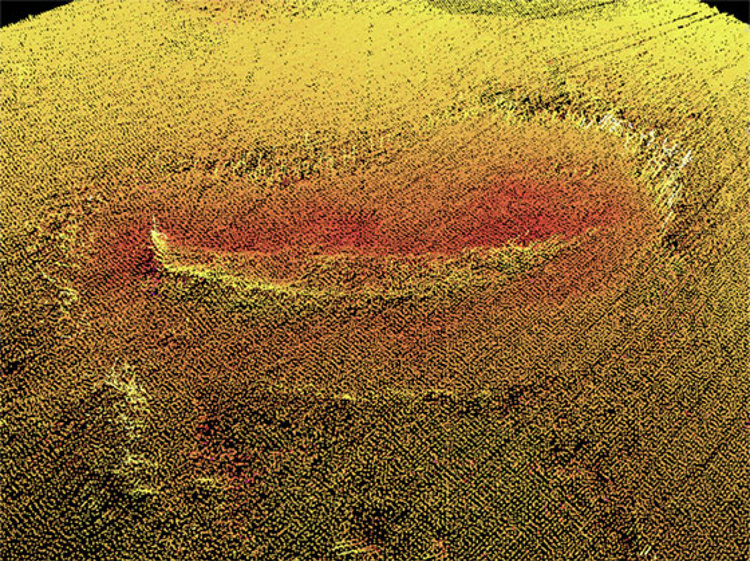 The team is looking forward to the next visit to this survey area with a new model of a shallow water multibeam echosounder produced by Kongsberg Maritime.