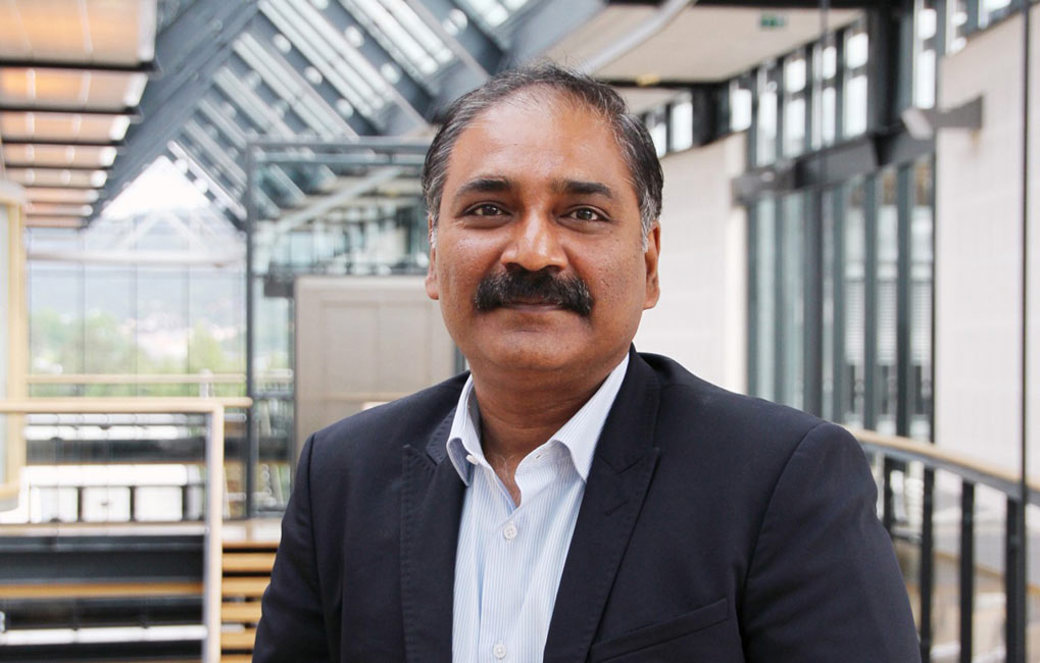 Meeting the future with more integration
When a pressured market created challenges for Kongsberg Maritime, developers drew up plans for how their business would survive. The solution was more integration and new vessel concepts based on a whole new strategy.
In the autumn of 2016, Kongsberg Maritime launched the so-called triangle strategy that will integrate energy, handling and operations technology in a completely new way. This has resulted in unique vessel concepts for different types of needs. A brand new platform will ensure communication between different products, and more optimal vessel operations.
The strategy was the result of two years work and thorough research of both their own company and the market. Srinivas Tati, who has worked in sales for several years at Kongsberg Maritime's office in Singapore, was tasked with leading this work as the new Vice President of Business Development.
- What is the background for the triangle strategy?
- Work on this strategy started in 2014. Fewer new buildings gave fewer opportunities in our traditional markets, so we simply had to look at what we needed to do in order to survive. We started looking into our own products and how they could be adapted to a changing market. In addition, we investigated how our products were perceived by our customers. Such investigations make us better equipped to adapt to the needs of our customers and respond early on to new trends.
- What we discovered was that, although the customers know our products well and consider them to be world-class, this did not give them any added value. The products were basically regarded as off-the-shelf products. That's when we started working on developing applications that could integrate our products into a completely new, combined solution.
- What is the strategy based on?
- The actual term has been taken from the world of mathematics. In an equilateral triangle, all sides have the same angle, that is to say, they all have equal value. In our triangle the three sides include operations, energy systems and handling systems. All sides have equal value for the customer and work together as an integrated whole. Obviously customers choose for themselves how many of our systems they want. If they only choose two sides of the triangle, they get the same quality products as if they choose all three. At the same time, we emphasise that they will get a technological advantage by choosing all three sides.
- Kongsberg Maritime already has systems covered by the three sides of the triangle. On the operational side we have our DP and control systems, while Evotec delivers the mechanical elements such as winches and cranes on the handling side. On the energy side, we have Kongsberg Maritime Engineering, which supplies electricity solutions. All of these elements are integrated into a combined solution that sends information to the bridge so that the captain can make informed decisions about how the ship will operate to ensure optimal operation. For example, information about weather conditions, routes, fuel consumption and other factors is required. We already have solutions for this in our DP system.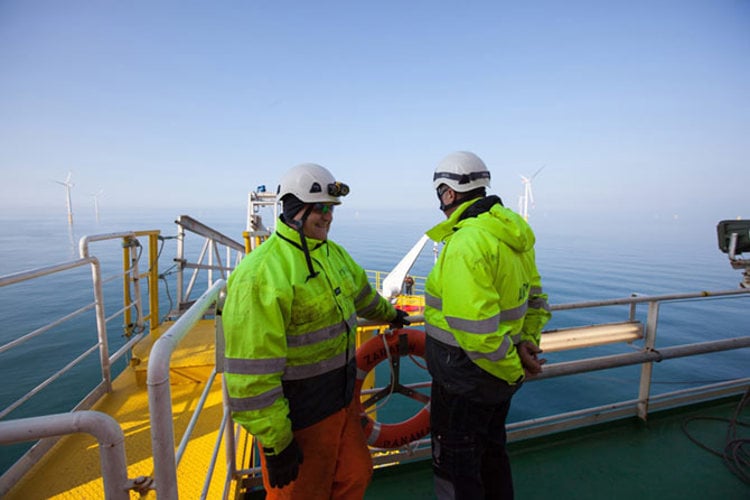 - What's different from the way you've worked before?
- Integration is not something new for Kongsberg Maritime. We have long provided integrated solutions, and the triangle strategy builds on our "Full Picture" strategy. What's different now is a greater degree of integration and the possibility for fully automated operation. The information not only provides the basis for decision-making for the crew, but means that the system can make its own informed decisions, which simplifies the operation of the vessel.
- We also meet the customer's needs in a new way by offering modular-based vessel concepts adapted to various types of vessels, such as fishing vessels, research vessels, offshore vessels to name a few examples. The result of this is that, instead of having a large market share by selling many separate products, we now sell many more products to one and the same customer.
- Which benefits does this new solution offer Kongsberg Maritime's customers?
- Firstly, the integrated vessel solutions will allow the customer to purchase multiple systems from one and the same supplier, which simplifies the processes because there are fewer contact people to communicate with. It is also an advantage that our systems can be integrated with systems from other suppliers. Furthermore, the solution will increase operational effectiveness, efficiency and productivity. Customers can operate vessels with greater efficiency, based on obtaining and analysing information from the various systems on board. This will both save costs and reduce emissions, as only the fuel necessary will be used, which is in line with new regulations and guidelines for environmentally friendly operation. An increased overview of the entire vessel will also lead to increased situational awareness, which in turn improves safety on board.
- In what way does this strategy affect Kongsberg Maritime's product portfolio?
- The integrated vessel concepts are mainly based on products we already have, but as we started this work at a time when our traditional markets were under great pressure, we also had to explore new markets. We discovered that there were significant opportunities for optimising and improving efficiency of operations related to wind energy, especially with regard to the delivery of crew and equipment to offshore wind turbines. Vessels that transfer crew and equipment operate on a daily rate, so ensuring a faster transfer can be of great economic significance. This finding resulted in our new walkway, the K-Walk, which can be integrated with the other systems on board and enables autonomous and fully automatic connectivity. The system is activated before the vessel enters the wind turbine's safety zone, and since it is integrated with our DP system, the walkway can move into the correct position while the vessel is still in motion. This leads to significant time savings.
- What changes in the market must Kongsberg Maritime respond to in the future?
- We can see that there's a trend in the market towards a greater degree of autonomy, and this will in turn require increased levels of competence of personnel on land. In addition, such a trend will lead to a change in competency requirements among vessel suppliers. The products will be more application-based and will therefore need more IT competency in future product development.
- When we started this process, we looked at the opportunities for rationalisation in our traditional markets. In the offshore market we found no major changes in the technology, but a shift towards increasingly advanced, faster, safer and more efficient products. Traditionally, this market is predominantly driven by the oil companies, but if we can ensure more optimal and efficient operations through integrated solutions, there is the possibility that these companies are more likely to build a new vessel. For example, we looked at our K-Master operator chair. If you can automate several functions so you only need to press a single button, the operation will be simplified and far more efficient and cost-effective.
- With regard to the Merchant market, this is more driven by external factors, such as the trend towards increased autonomy. Here we have the opportunity to push the market to accept this technology faster by offering systems that ensure more energy-efficient operation. In essence, it is important for us to be early out with new solutions and create new opportunities for the products we already have.