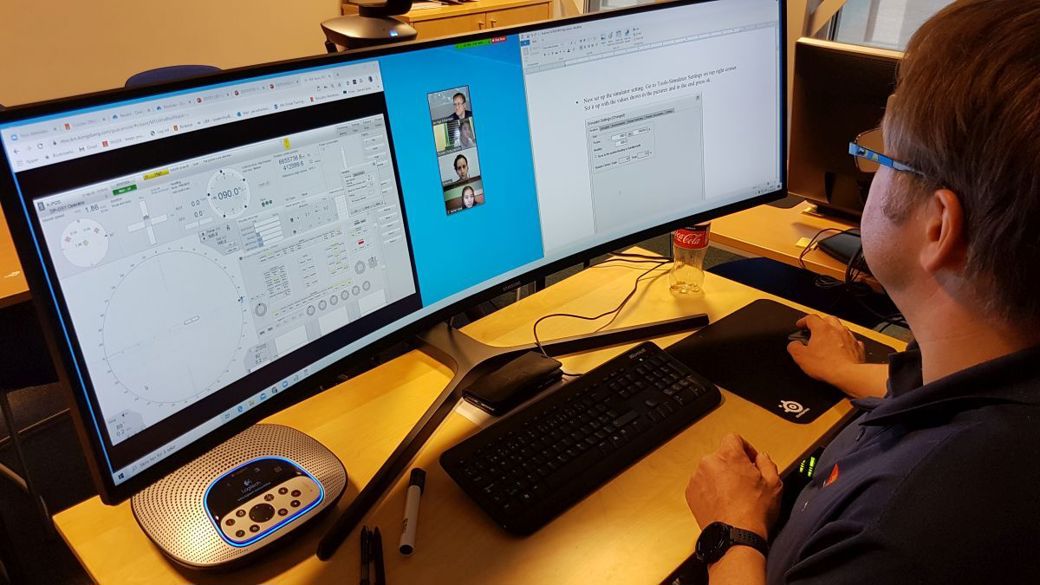 How COVID-19 is changing ship crew training
Harald Lundestad, Vice President - Training and Advisory, Kongsberg Maritime
Crew training usually requires travel to a training centre for a week-long classroom programme, often combined with simulator or lab training. But when the COVID-19 pandemic struck, social distancing rules first required fewer students in each classroom, and later lockdowns prevented group study altogether. Additionally, as countries closed their borders, attending training courses abroad became impossible.
Delivering remote solutions
At Kongsberg Maritime Training, we quickly realised that if the students could not come to us, we would have to deliver the training to where the students were. The only way to achieve that was to deliver remote training courses online, and to serve our customers we needed to manage this transition quickly. We delivered our first remote course in March 2020, only days after the World Health Organisation declared the outbreak a pandemic.
Thankfully, we had already created a concept using virtual machines to host emulators of different KONGSBERG systems, including our widely used K-Chief or K-Safe control systems. Originally, this had been developed so we could quickly deploy any software version on our classroom computers, but now it allowed students to train on K-Chief or K-Safe scenarios by simply accessing the virtual machine via their web browser.
We also had to rethink our simulator courses, and we teamed up with local training centres to deliver remote, simulation-based training. For example, we now have crew receiving simulator training in Poland or Philippines, with the simulators remotely controlled by our expert instructors in Norway.
What lies ahead for remote training?
Not everyone is happy with this new, remote training reality. They miss the social interaction in the classroom and the excitement of travel to exotic training locations. They cannot wait for the pandemic to be behind us and for things to go back to the way they once were.
But I believe that the COVID-19 pandemic has forced us to rethink how training is delivered and has opened our eyes to new possibilities that will change crew training for good.
In the past, travel and accommodation would often cost more than the course fees. Once employers have realised how much they can save from avoiding expensive travel, I believe they will choose the remote training option whenever they can.
From the training providers' perspective there are also benefits. As an example, we have seen that we can improve course quality by using our Portuguese-speaking dynamic positioning expert in Aberdeen to deliver remote courses to students in Rio de Janeiro, or our maintenance expert in Szczecin to deliver courses to students in Stavanger. These benefits are well worth retaining for the future.
Going forward, we should not expect for pre-pandemic times to return, but instead see what further opportunities there are for using technology to make crew training more effective, with classroom training reserved for when physical attendance really makes a difference to the learning outcome.
Instructor-led training will continue to be important, but it will increasingly be carried out remotely and complemented with continuous learning through mobile apps and online gamification platforms. Training will also be more tailored to customers' needs, and delivered on-demand as short "how-to" videos, as and when the knowledge is needed onboard.
One of my visions is of a ship's crew, while cruising on the open ocean, putting on their mixed reality goggles. Then they select a training scenario where they practise navigating through a narrow fjord or near an offshore rig. It will look real enough and deck officers can practice their manoeuvring skills without any risk to the vessel.
Wouldn't that be amazing?