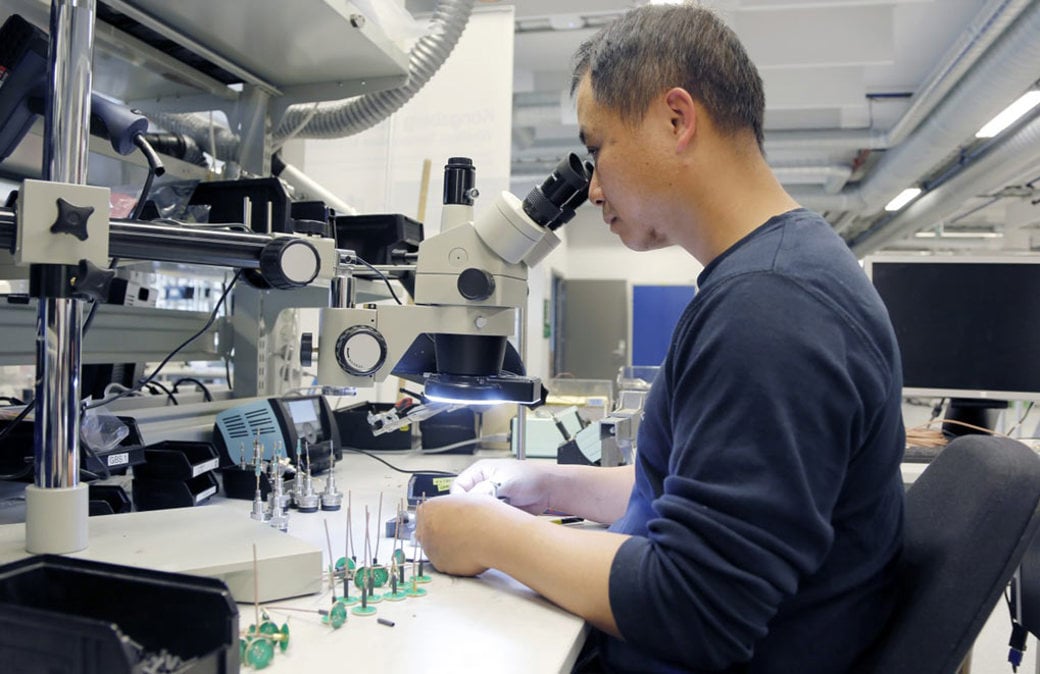 HI-TEC Sensor Production
Here at Kongsberg Maritime in Trondheim, an impressive array of sensors are being developed. They can measure everything from wear and tear on bearings to levels on liquid cargo.
K-magazine visited Kongsberg Maritime in Trondheim six months after the business moved into their new, specially adapted premises on the banks of the Trondheim fjord a little way outside the city centre.
The building has an area of over 9,000 square meters tailored to suit Kongsberg Maritime Trondheim's operations. The building houses production, storage, delivery, customer support and product development. There are also offices with good lab and conference room facilities, creative rooms and a large roof terrace where you can enjoy the Trøndelag summer at lunch time.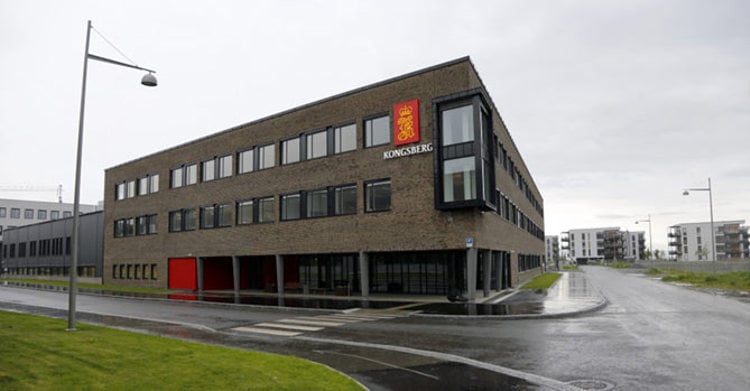 "What is interesting here in Trondheim is that we have the whole value chain together in one place. We have the product development, product management, production, storage, project deliveries and customer support", says Øyvind Horntvedt, Vice President, Sensors and Instrumentation.
Three main areas
The business in Trondheim is divided into four product groups distributed over three main areas. Condition Monitoring, Performance Optimisation and Tank Instrumentation. Common to these three areas is that Kongsberg Maritime produces sensors, as well as software that interprets and presents the sensor data.
The former concerns monitoring the state of rotary machinery. This might be ship engines, compressors, power plants powered by diesel or gas and wind turbines, the latter in collaboration with Kongsberg Digital. Kongsberg Maritime supplies sensors that monitor the condition of bearings, temperature, pressure and wear and tear. The latest news on the product front is wireless sensors, vibration measuring and acoustic detection of wear and tear.
"A strange noise from machinery is the first sign that something is wrong. We are now working with acoustic sensors and software that filters out these sounds and analyses the data in real time. The purpose is to detect faults before fatal injuries occur", says Oddbjørn Malmo, who leads this technology development in Trondheim.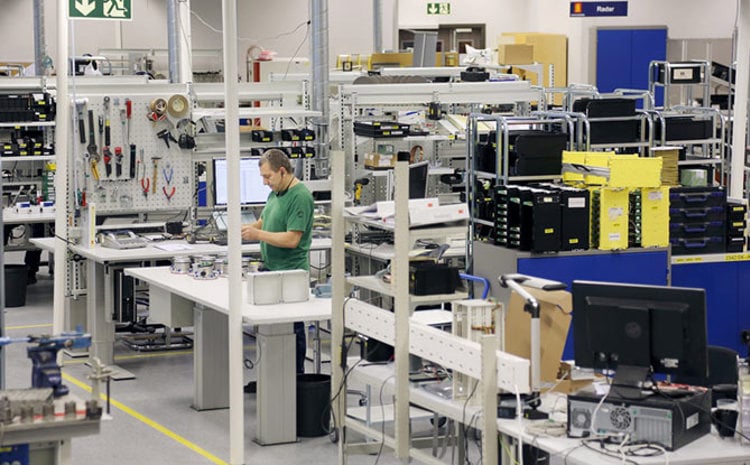 Performance Optimisation is about linking sensor data back to the operation of a ship or engine. Measuring engine torque, power take-offs and emissions are examples of data that can be utilised in software for Performance Optimisation.
However, Kongsberg Maritime in Trondheim is best known for Tank Instrumentation. In a nutshell, this entails condition monitoring of liquid cargo by measuring pressure, temperature and levels. Such cargo is found on board ships transporting oil, chemicals, liquefied gas, asphalt or juice. The technology is also used to measure the condition of ballast tanks on all types of ships and offshore installations, as well as to detect water ingress from the outside.
Innovation will provide growth
The sensors developed in Trondheim are mainly delivered to shipyards in China and Korea, ship owners around the world and to engine builders like Wärtsilä, MAN, Hudong Heavy Machinery (HHM) and Hyundai (HHI-EMD). In addition, deliveries are made to electricity generators on land and wind turbines.
The status of these markets is highly diversified. For power generation the market is very stable, and for wind power it is a growing market. Currently the offshore market is low, as many others in KONGSBERG have observed. The market for LNG ships is good and with a good prognosis. Tanker construction looks very good and we are seeing a shift from Korea to China. Thus the markets are satisfactory, says Øyvind Horntvedt.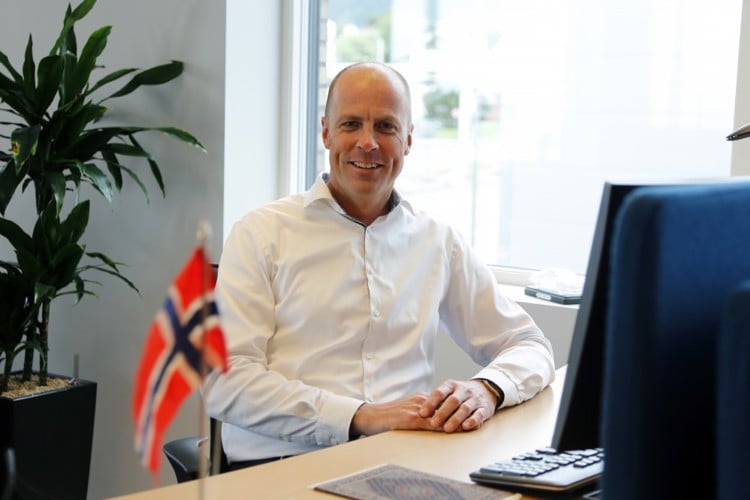 He characterises the existing market as stable, but explains that the business in Trondheim has fairly high ambitions for growth based on new products within condition monitoring.
"These are products that will open up larger parts of the offshore market for us. These are solutions for operational optimisation that will be interesting for the offshore market in bad times", says Horntvedt.
Norway versus China
As mentioned earlier, Trondheim has it's own production of sensors. At the same time, a lot of production takes place at Kongsberg Maritime's factory in China. Some sensors are produced in so small numbers or require so much special work that it is more cost-effective to produce them in Norway.
"We use the factory in China as a subcontractor for the components and for the outsourcing of whole products. What we produce in China and what we make here in Trondheim is based on thorough analyses of profitability", says Horntvedt.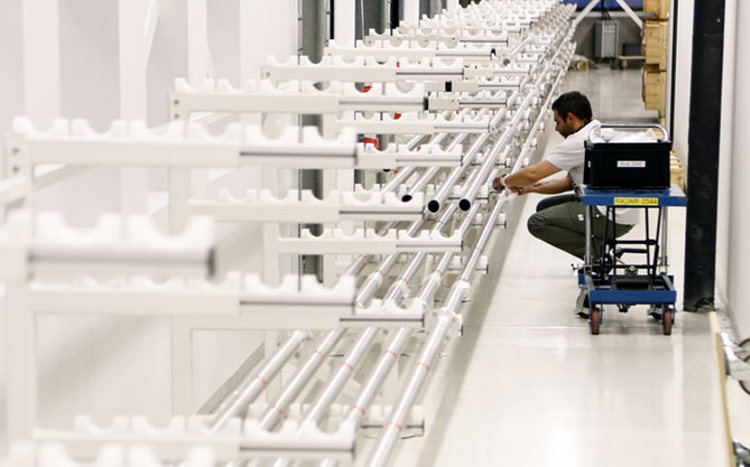 One of the sensor systems produced in Trondheim is the level gauge for LNG ships. These systems consist of a radar level gauge that measures in joined pipes up to 50 metres in length which protrude down into the tanks. The system measures how much gas is unloaded or loaded and is used as the basis for buying and selling gas.
"A new market for LNG (liquefied natural gas) is gas-powered ships. Here we are working on developing these sensors on a smaller scale so they will be able to show how much fuel these vessels have left in the tank", says Vidar Danielsen, General Manager of Product Management.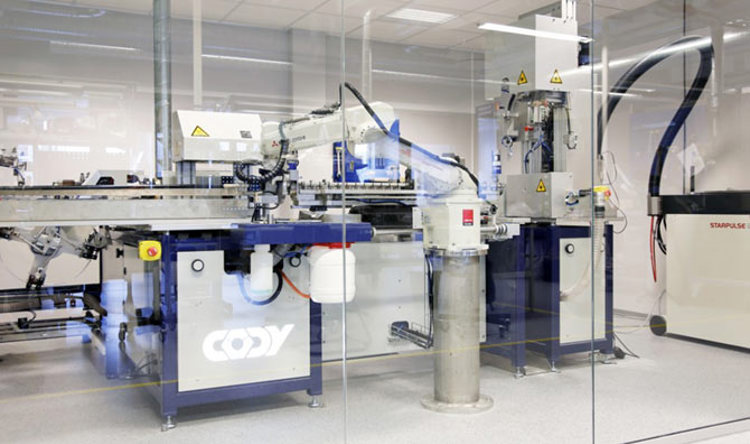 In Trondheim we have an example of how production in Norway is competitive in relation to countries with low production costs as a result of automation. Behind glass and grating, a robot arm starts welding a new batch of temperature gauges. The robot can work all night and replaces a laborious manual process.
"We have chosen to make a relatively large investment in an automated product line for one type of temperature gauge. This was a very standardised task, which we found to be the most profitable to automate and retain in Norway", explains Øyvind Horntvedt.
Norway's technology capital
Kongsberg Maritime in Trondheim focuses heavily on research and development. A relatively large proportion of the employees are working on developing new products and improving existing ones. The department in Trondheim was among the first in KONGSBERG to adopt the use of 3D printing in product development, including for the development of new wireless vibration gauges for wind turbines.
Due to the cheaper processing of large amounts of data, Kongsberg Maritime in Trondheim can now develop products that link data from several different sensors in one user interface.
"We are working closely with NTNU and SINTEF here in Trondheim, and we take full advantage of being located near these educational and research communities", says Oddbjørn Malmo, General Manager of Technology.
In addition to the 116 employees at Kongsberg Maritime Vessel Systems, 18 people work here in Trondheim in Training. The location is also home to 24 employees in Kongsberg Digital's renewable energy department.