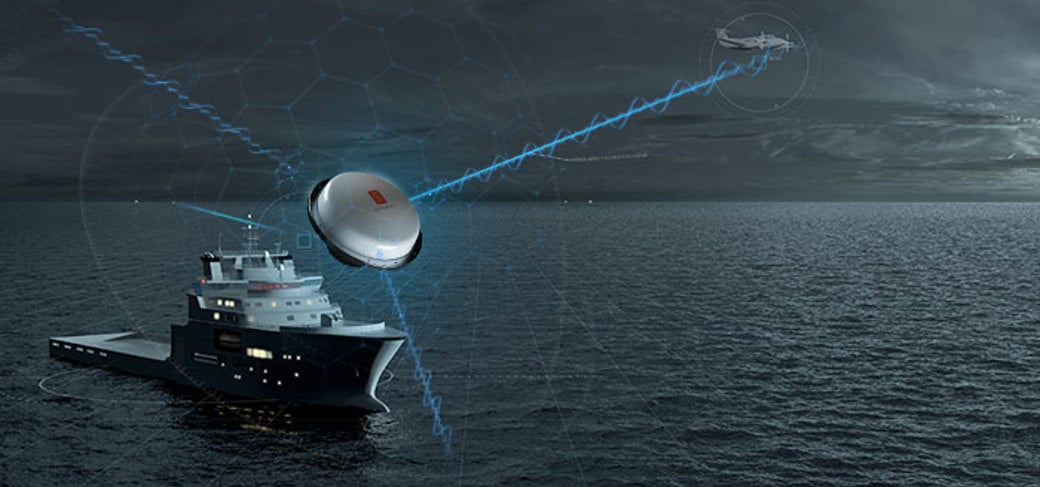 A communication revolution
Imagine undertaking complex multi-asset offshore operations, across large areas, with multiple teams working simultaneously, and enjoying complete situational awareness, facilitated by seamless data, voice and HD video transfer. The stuff of dreams? It was, until now …
The full picture according to KONGSBERG
Effective communication is the cornerstone of delivering full picture success for any complex, modern maritime operation. By connecting people, assets and systems, teams can work as one, with one goal, and one outcome – mission accomplished.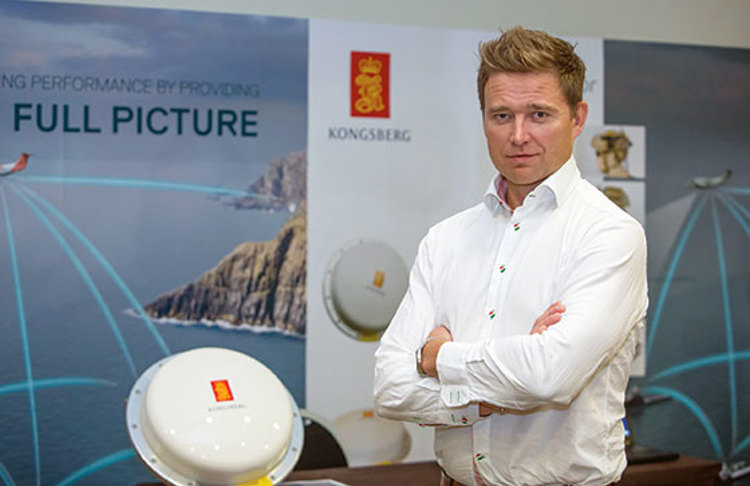 Vegard Haugen has 15 years of experience from the Norwegian Coast Guard, where he worked his way up to Commander. His experience in leading large operations where comprehensive communication systems were lacking convinced him of the great potential that lay in optimising operations through better communication.
Although at first glance, with his relaxed persona and businesslike attire, he doesn't look like a typical firebrand revolutionary, Vegard's passion for his cause clearly surges through him.
"There are many different types of challenging task that demand optimal operational capabilities, such as complex offshore operations, remote subsea mapping, surveillance, and autonomous surface vehicle operations," states the Kongsberg Seatex Area Sales Manager." That applies to people, operational assets, equipment and, crucially, communication platforms.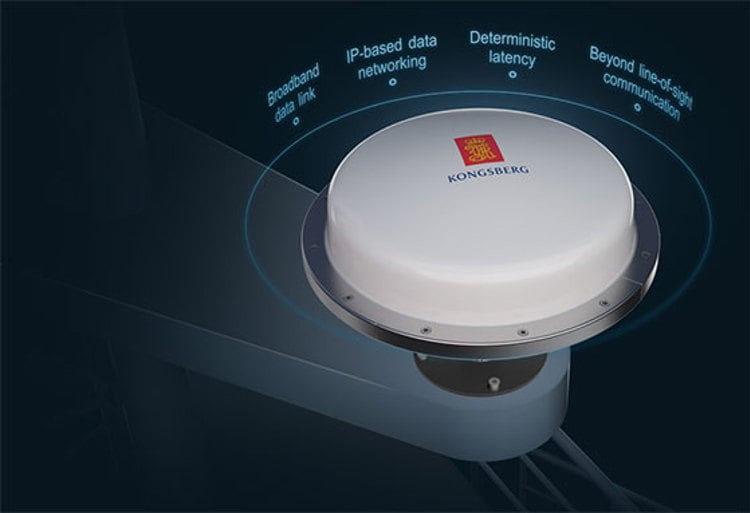 "In situations where multiple vessels and assets, often spread across large physical distances, must work as one, any issues with data transfer, or misunderstandings of verbal messages, can lead to delays and incidents where personnel and equipment are exposed to risk. It is therefore imperative that these crews are truly 'connected', or united across the waves with a common situational understanding."
"Provide them with that", Vegard adds, "and you provide them with the platform for optimal co-ordination, performance, efficiency, safety and success".
Old challenges, new solution
It's here that Vegard and his colleagues at KONGSBERG can usher in a new age, enabling a level of communication and collaboration that is nothing short of revolutionary. Their latest product, Maritime Broadband Radio (MBR), holds the key.
Traditional radio has, to this point, been the standard for communications during complex maritime and offshore operations. But its limitations have been obvious, especially relating to misunderstandings and misinterpretations of messages.
Creating WI-FI networks is a more recent development for data exchange, but here technical barriers loom large. The surface of the sea creates special challenges in signal transferring, while large structures like vessels and offshore installations effectively halt signals. This makes the requirement for free 'line-of-sight' extremely hard to satisfy.
"And then there's the cost issue, " adds Vegard. Traditional communication and data transfer solutions are often dependent on added infrastructure to enable optimal functionality, and that creates asignificant financial burden."
So, taken together with the dynamic nature of vessel movement and interaction, these challenges make it difficult to exchange data seamlessly and consistently.
But not for MBR.
Building the information highway
MBR is simple, reliable, cost effective, and a genuine game-changer.
Vegard Haugen explains: "By installing units on every vessel/asset undertaking operations, a broadband link is established and a maritime 'information highway' is created – one that enables the high-speed and capacity transfer of data, with low latency, no need for added infrastructure and no prospect of it 'disappearing' en-route.
"The unit is simple to install, connecting with the ship's network Ethernet), and to operate, communicating seamlessly with other specified MBRs within an operational reach that, thanks to unique beaming technology, extends to over 50km. Its smart antenna makes it equally as effective over short distances as it is over long, while it also has the ability to steer signals so they bypass issues with steel, thus ensuring a consistent and reliable real-time data exchange."
Securing the flow
The MBR proposition really gets up and running when its extensive broadband capacity is considered. This allows for the transfer of live broadcast HD video between participating vessels, leading to faster situational awareness and better-informed decision-making. What's more, the necessary bandwidth is secured by the MBR's 'smart management' feature.
The unit can be set to prioritise traffic within the given bandwidth, while ensuring that the maximum bandwidth threshold is never crossed. In this way it maintains and optimises bandwidth, securing video and voice (which must have minimal delay), while allocating enough space for the simultaneous transfer of sensor data exchange.
"The flow is kept consistent, reliable and real-time, connecting crews like never before," Haugen enthuses. "What's more, any third party system capable of exchanging data via Ethernet can do so via the MBR, allowing complete integration and sharing of all mission critical information."
Success in the field
As a product evangelist, Vegard's enthusiasm is obvious, but you don't need to take his word for this revolutionary technology – take it from The Norwegian Coastal Administration (NCA), the Norwegian Coast Guard and the Norwegian Clean Seas Association for Operating Companies (NOFO).
The three organisations took part in a comprehensive, full-scale exercise in the North Sea in June 2015. MBR was used as the communication platform for them to exchange data, co-ordinate actions and conduct simultaneous operations.
Units were mounted on multiple operational assets, including a plane that streamed their forward looking camera, SLAR (Sideway Looking Aircraft Radar) and AIS tracks directly down to vessels, thus giving them a new perspective and a completely different situational understanding.
Ketil Aasebø, Senior Advisor for the NCA's Emergency Response division, was just one of the participants impressed by MBR's capacity. He commented:
"The NCA, in cooperation with the Coast Guard and NOFO, conducted a test of KONGSBERG Maritime Broadband Radio on board our surveillance aircraft LN-KYV and a number of emergency response vessels. The tests demonstrated that the capacity and reach of MBR is very promising."
He continues: "While conducting an oil on water verification test on the Frigg field in week 24 2015, we received live images from our surveillance aircraft at a distance of some 100 nautical miles. The ability to transmit live images and video from a surveillance aircraft to seagoing units for oil spill response is incredibly important. MBR proved itself to be a stable communication medium for this purpose."
The system unites data, assets and off- and on-shore teams in away that was previously just a pipedream, enabling complex operations and more effective surveillance and inspection activity involving multiple assets. With a reach, capacity, consistency and simplicity that will appeal industry wide, expect there to be a lot of traffic on this new information highway very soon.