Kongsberg Maritime will develop a system for automating the crossing between Horten and Moss in Norway, and for moving ferries to and from the quay. Bastø Fosen will provide a ferry and crew to assist with the development.
The system is due to be ready for testing by autumn 2018. The objective is to increase safety and improve passenger experience, in addition to reducing fuel consumption. Shipping company Bastø Fosen has concluded a cooperation agreement with Kongsberg Maritime for developing and testing new technology and functionality set to enable safer operation of vessels, reduced energy consumption and enhanced fleet management for the ferries of the future.
The project will focus on developing and integrating a system that supports navigators with improved situational awareness and decision-making. The system is designed to automate arrival and departure movements in combination with close monitoring by the navigator, and will also ensure that the ferries follow the optimum route between Horten and Moss, based on traffic volumes and weather conditions.
Longer term, Bastø Fosen and Kongsberg plan to explore solutions for automatic interaction between vessels, the idea being that the system will allow the six ferries in the Bastø Fosen fleet to learn from each other.
"The collaboration with Kongsberg Maritime for developing new technology is a part of our commitment to delivering safe ferry services of the highest standard. More automated operations will contribute significantly to sustainable development of our offering by improving the service we provide to passengers. The safety and comfort of everyone on board is our main consideration and we are committed to exploring the potential of new technology in combination with the expertise of our dedicated and professional crew. Our employees are looking forward to exploring the new ways of working that our partnership with Kongsberg will introduce", says Øyvind Lund, CEO at Bastø Fosen.
This April, Kongsberg Maritime is already installing sensors and logging equipment on board one of the newest Bastø Fosen ferries. Data from this equipment, combined with the crew's experience, will form the basis for the functionality in the new system. The automated docking and sailing system is expected to be ready for testing later this year.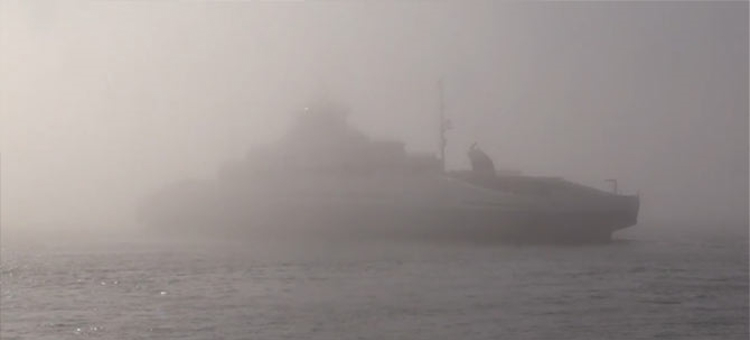 "At Kongsberg, we believe it is vital to have good dialogue with professional, forward-thinking shipping companies. This partnership is a fantastic opportunity for Kongsberg. By collaborating with an active and engaged end user, we can gather elements from our established technology, put them together with developments from other on-going projects and create new solutions for the ferries of the future. Bastø Fosen is an experienced, innovative and customer-focused operator, and together we can test the solutions while they are being developed, thus ensuring quality and ease of use", explains Morten Stanger, Vice President Subsea Sales at Kongsberg Maritime.