The two K-Lander Systems include several instruments, which monitored methane release from the seabed to the water column as well as CO2, ocean acidification and circulation. The data from these observatories will provide knowledge that will help to understand the processes related to climate change. Both system were equipped with KM Contros HydroC CO2 and CH4 Sensors. Most Sensors logged directly in the Data Processing Unit (DPU), which allowed a fast and easy download with already pre-processed data files. For future deployments, acoustic telemetry and modem functionality will be added to the existing systems to retrieve status information and stored data from the lander systems while measuring on the seafloor. The already installed Kongsberg cNODEs already support this functionality and only a software upgrade is required.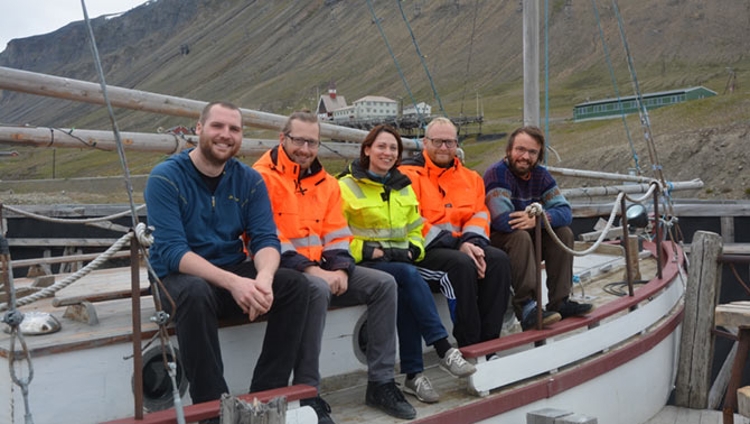 The successful recoveries showed again the reliability of the K-Lander system and the recovery procedures developed by Kongsberg. The recovery procedure, which were further developed in close collaboration with UiT and CAGE showed repeatedly, that it is excellent to operate with the Vessel of Opportunity solution. This means every vessel equipped with a winch with a working load of two tons and a fibreglass connection is capable to accomplish a video assisted deployment of the systems, which does not require any ROV support. The recovery then is started by a signal to the Kongsberg cNODE, which releases a special developed pop-up buoy. The rope which connect the buoy to the K Lander is then used to lift the system on board.
The Kongsberg K-Lander and CAGE Team are looking forward to further collaboration and redeployment of the systems in the future.