Kongsberg Maritime provided a course on the R/V Electra's KONGSBERG hydrographic equipment for the surveyers, operators and technical personell onboard. The course lasted for a week and included lots of practical training on the KONGSBERG EM 2040 and K-Sync systems installed on the vessel. Topics included how to calibrate and how to set up the system for best performance in very shallow water. We also showed the course participants how to find objects and structures and demonstrated best practice for easy documentation.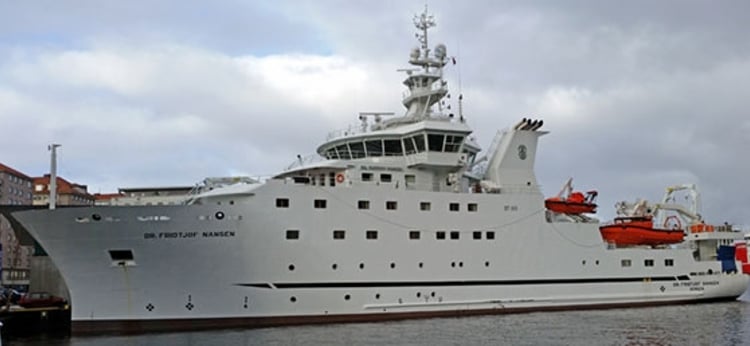 The following week were back in Norway to provide a course for the new Norwegian Institute of Marine Research owned research vessel, Dr Fridtjof Nansen. This new 74.5m in length, 17.40m breadth fishery and oceanographic research vessel replaces an old vessel of the same name, which has been navigating the African coast since 1993, carrying out in-depth research in the marine ecosystems for the EAF-Nansen Project. The new R/V Dr Fridtjof Nansen is outfitted and prepared for operations in developing countries in Africa, Asia and Latin America. Her primary duties will include ecosystem studies, emphasising fishery research operations.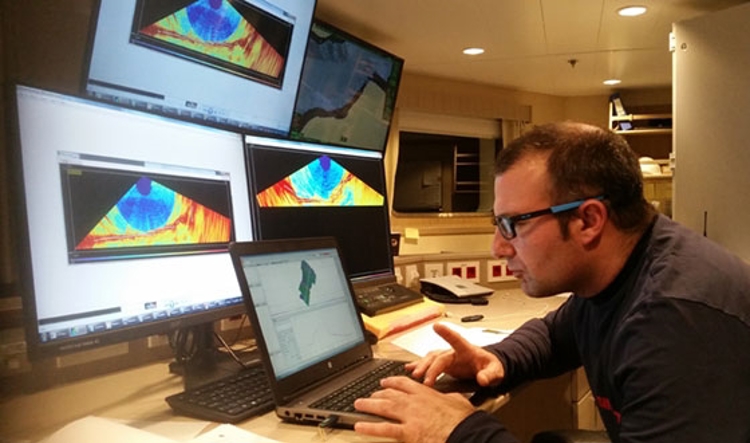 We provided a practical operator course on hydrographic equipment installed while the R/V Dr Fridtjof Nansen was on trials from Bergen to the inner Sognefjord. The course included modules on the KONGSBERG EM 302, EM 710, SBP 300 and K-Sync systems, with focus on how to set up the equipment for best performance at different depths and discussions on how to prioritise between systems for different type of jobs. During the course we logged some beautiful data, which was presented on the fly for all using the SIS.