The footage captured at the PREZIOSO Linjebygg Subsea Test Center during trials in the Trondheimsfjord shows the potential of the Eelume vehicle to significantly improve inspection and light intervention operations on subsea installations. The modular, snake-like design allows the Eelume vehicle to access hard to reach points on subsea structures while its ability to shift into a U-shaped dual arm configuration allows intricate interactions using a diverse toolset including torque tools, grippers and specialised maintenance equipment.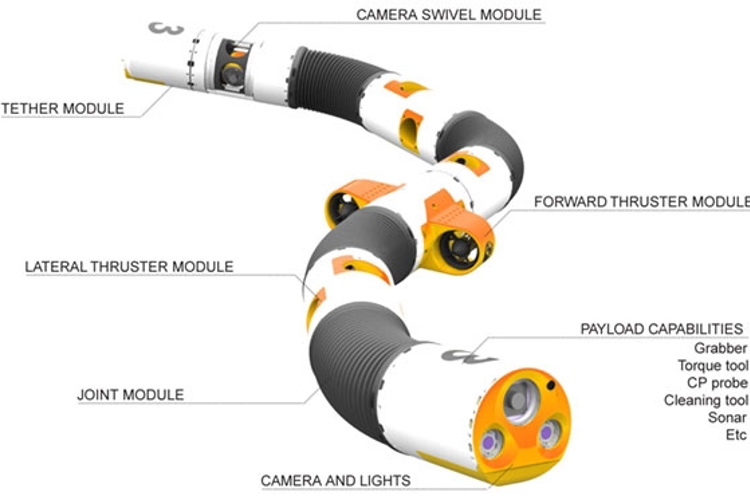 The trials verified and demonstrated the features of Eelume's snake-like underwater robot in a deep-water, marine environment. Eelume confirmed that its vehicle has superior manoeuvrability, in a stable sensor and actuator platform, and can provide easy access to constrained areas not accessible by conventional underwater vehicles. The Eelume solution will dramatically save costs by reducing the use of expensive surface vessels. The solution can be installed on both existing and new fields where typical jobs include; visual inspection, cleaning, and operating valves and chokes. These jobs account for a large part of the total subsea inspection and intervention spend.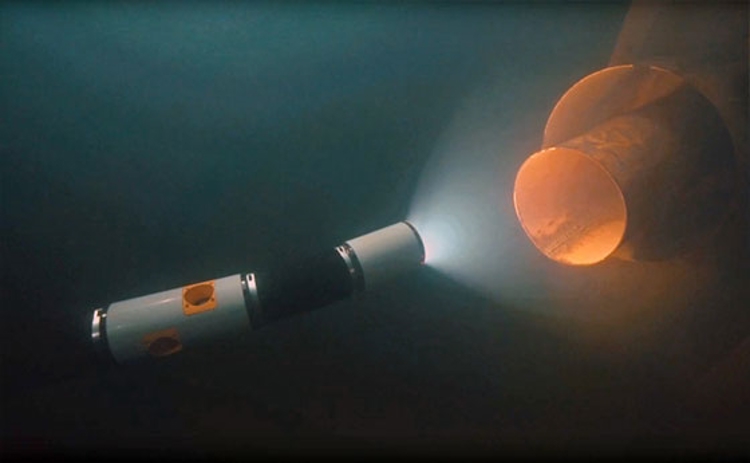 "Supported by Kongsberg Maritime's Marine Robotics department, Eelume's recent demonstration was the culmination of the last year of development work on this exciting project," said Richard Mills, Director of Sales Marine Robotics, Kongsberg Maritime. "We have learnt a huge amount during the development phase of the Eelume vehicle, not least the need to configure the system architecture correctly to enable future developments. When completed, the vehicle will operate with a wide range of tools and sensors including KONGSBERG positioning, communications and potentially acoustic inspection sensors and chemical sniffers."
"Everything is progressing on schedule for the intervention demonstration during the latter part of 2018. The system has proven itself to be a very capable inspection tool able to reach confined areas with ease. Potential operators and end customers have shown a lot of interest in Eelume, not just because it is an interesting technology, but also because it can do things that no other vehicle can," concludes Arne Kjørsvik, CEO, Eelume.
Eelume AS is a company sourced from the Norwegian University of Science and Technology (NTNU), and has teamed up with the NTNU Technology Transfer Office, Kongsberg Maritime and Statoil to develop the next generation of underwater robots.