"At KONGSBERG we have been delivering solutions for remote support and data collection for many years," says Bent Erik Bjørkli, VP Digital Performance at Kongsberg Maritime. "Over the last few years, however, we have seen an increasing focus from our customers in the cyber security of the connected systems on their vessels. This was why we were so interested to work together with DNV GL on the development of the new type approval. With the new type approval, we can now demonstrate the security of our systems through an independent verification process."
Cyber security assessment
For the past year, DNV GL and KONGSBERG have combined their efforts to develop a new type approval programme for the cyber security assessment of control system components: "Security Assessment of Control System Components, DNVGL-CP-0231". The pilot system has been K-IMS, a core component in KONGSBERG's digital ecosystem Kognifai. Designed in accordance with the principles in IEC 62443-4-2 and IEC 61162-460, the type approval programme focuses on verifying both the technical reliability and cyber security of control systems.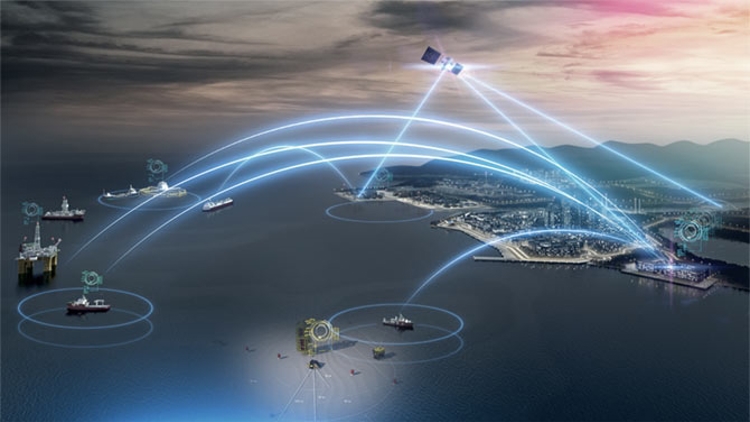 "We would like to thank KONGSBERG for choosing to work with us on this project, and we are very pleased that K-IMS is the first product to have received the new type approval," says Odd Magne Nesvåg, Head of Control Systems at DNV GL – Maritime. "With the new 'Security Assessment of Control System Components' type approval programme, we have developed a rigorous certification regime to demonstrate the cyber security capability of onboard systems. By choosing this new voluntary type approval for their systems, maritime vendors now have a way to show their customers they meet a set of independently developed and verified quality standards in an area that is becoming ever more important in today's connected maritime industry."
Safeguarding life
Driven by their purpose of safeguarding life, property and the environment, DNV GL enables organizations to advance the safety and sustainability of their business. We provide classification, technical assurance, software and independent expert advisory services to the maritime, oil & gas and energy industries. We also provide certification services to customers across a wide range of industries. Operating in more than 100 countries, our professionals are dedicated to helping our customers make the world safer, smarter and greener.
DNV GL is the world's leading classification society and a recognized advisor for the maritime industry. We enhance safety, quality, energy efficiency and environmental performance of the global shipping industry – across all vessel types and offshore structures. We invest heavily in research and development to find solutions, together with the industry, that address strategic, operational or regulatory challenges.