Universum conducts an annual student survey at 29 Norwegian educational institutions where more than 15,000 students rank various companies according to how attractive they are. In 2016, KONGSBERG ranks second amongst engineering students. The technology group has for the past three years occupied third place, but has now climbed to second place.
"We are very happy that technology students recognise us as one of the most exciting employers in Norway. Competence is our most important resource and it is pivotal for us to be able to attract the best talent", says Walter Qvam, CEO of KONGSBERG.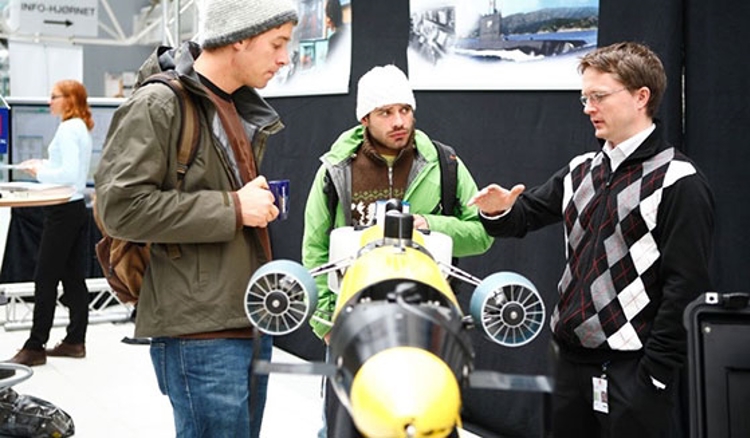 A closer look at the survey reveals that KONGSBERG is the number one choice at a number of universities, and that knowledge of the company amongst the respondents has a stable score of just below 90 per cent. Students at Buskerud and Vestfold University College, Telemark University College and Narvik University College rank KONGSBERG as number one. At NTNU and the University of Agder, it is the second choice. Over 70 per cent of the engineers who want to work at KONGSBERG associate the company with exciting products, challenging work tasks and innovation.
"This is a result of our long-term commitment to promote all the exciting projects, technologies and career opportunities that exist at KONGSBERG. We give them the chance to work with world-leading innovation, both in Norway and the rest of the world", says CEO Walter Qvam.
Facts: Universum Student Survey 2016
Main field period: January 2016 to March 2016
Number of respondents: 15,643 students (3,997 in economy, 3907 in engineering, 1029 in IT and 1,518 in law studies)
Number of universities: 29
Target group: Norwegian students in higher education