The system has been developed for integration with the KONGSBERG K-Observer fully autonomous monitoring, analysis and reporting system. K-Observer supports the integration of any underwater sensor for continuous and long-term subsea monitoring applications. Ports are subject to natural and man-caused conditions that affect the depth of berths and the channel. These causes can be categorized as natural causes and operational causes. Natural causes are water-borne solids carried downstream and material driven inland by storm activity. Operational causes result from material being dropped off vessels and docks into the berths, and from operation of thrusters and propellers during vessel manoeuvring. As a result, the harbour bottom is continually changing, and it changes randomly. It is essential to know the depth in order for safe port entry and docking, and indeed to avoid under loading vessels in berths that are actually deeper than believed.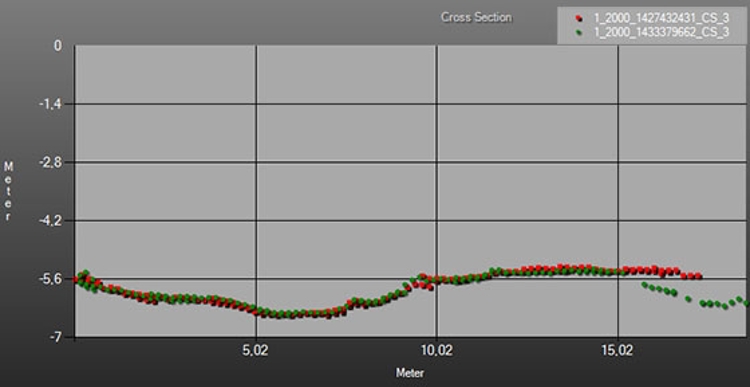 Port depth monitoring is usually carried out by periodic surveys, which means over time, the published berth depth can differ significantly from the actual depth. This can be over- or under-estimated when stakeholders apply a factor of safety, which increases over time. The result is, essentially, a berth can be much deeper than the last data shows. Considering that each centimetre of additional draft equates to 150 tonnes of additional product such as i.e. Sulphur loaded on board, it is clear to see that accurate up to the minute berth depth data can have significant revenue benefits for both the operating company and the port facility. Not to mention the safety and environmental benefits of mitigating the risk of vessel groundings.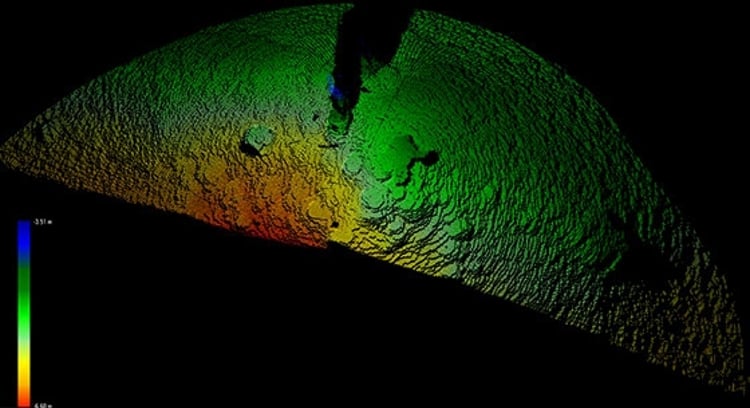 The BDMRS uses DAS sonars to acquire profile data of the berth bottom adjacent to the instrumented section. The frequency of data collection can be defined by the user's needs - continually, hourly, daily, weekly, or on-demand. The data is then uplinked to the monitoring station using a suitable telemetry link. The result of each scan is a point cloud representation of the channel-bed at the scan time. From the K-Observer system, the data available in the 3D point cloud can be generated to produce 3D grids, cross sections and volume differences between the grids at various scan times and a summary report can be generated/printed. The data generated is real-time, persistent depth monitoring data that enhances marine charts and tide data. This data can be presented in a simple Graphic User Interface which in turn can be accessed by users to make operational decisions.
The KONGSBERG BDRMS is a new application of proven technology with over 10 years of field history. It is cost effective and simple to operate. It is installed, commissioned, inspected, maintained and supported both locally and remotely. It supports Port Operations, and assists Disaster Response and Recovery after major storm events. Operators can then use the accurate, up-to-date data to make better, safer management decisions about loading prior to arrival at Port and about how much to load while berthed. This is the power of persistent, real-time berth depth monitoring.