An EM 2040P will be operational on KONGSBERG's Oceanology demo boat, the Northern Wind, which will be running test surveys open to show visitors in the Victoria Dock. Demonstrations, which also feature a number of new and existing survey, positioning and communication technologies can be booked on the KONGSBERG Oceanology stand, D600.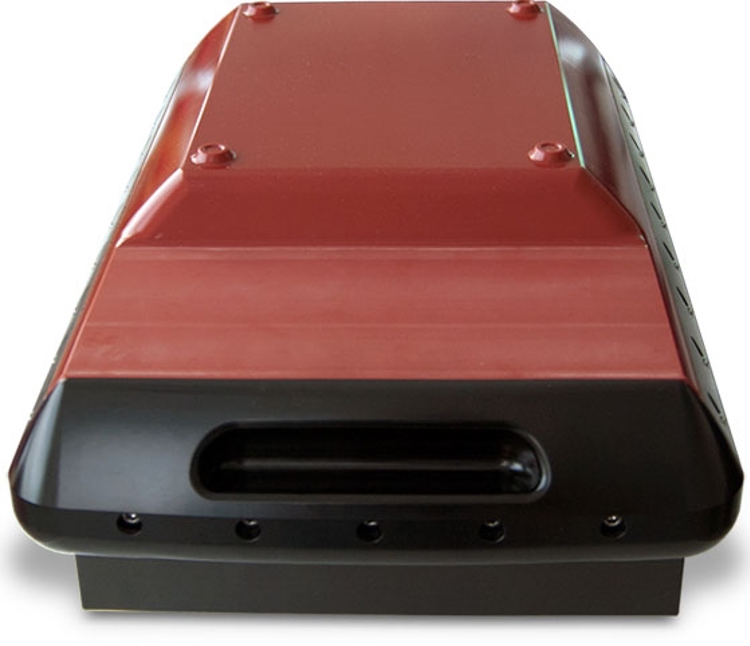 Designed for any high resolution mapping and inspection application, the portability of the new EM 2040P enables straightforward delivery and installation on small vessels of opportunity. A key aspect of the system is that it features 3 sector transmitters (TX), which allows for active stabilisation for the vessels roll, pitch and yaw. The transmit fan is divided into three sectors pinging simultaneously at separate frequencies, which ensures effective dampening of 'multi-bounce interference'. This enables the user to conduct surveys in rough seas and weather conditions, and still maintain full seabed ensonification.
Both the TX and the RX transducers are combined into one sonar head for ease of installation and integration. The operating frequency range for the EM 2040P is 200 to 400 kHz. The operator can select the best operating frequency at any time; 300 kHz for near bottom, 200 kHz for deeper waters, and 400 kHz for very high resolution inspection.
New features available on the EM 2040P include Extra Detection, which enables the user to identify, classify and map objects above the seafloor and in the water column, i.e the shallowest point on a shipwreck. The pipe-tracker is another important new feature enabling the system to increase the number of beams and focus on the pipe, which delivers a higher resolution image of the pipe.
The EM 2040P is made possible through the development of a new KONGSBERG EM Portable PU (Processing Unit), a ruggedised splash proof processing unit created to work with all KONGSBERG shallow water EM-series multibeams. Designed for operation in harsh conditions, the EM Portable PU allows the full feature set of KONGSBERG multibeam technology to be utilised.
The basic EM 2040P has three units: A Sonar Head with both the receiver and transmitter integrated, the EM Portable PU and a workstation. Data input from a motion sensor and a positioning system, such as the new KONGSBERG Seapath 130, which offers the same portability as the EM 2040P, is required. The sonar head may be delivered mounted on a frame together with the motion sensor and a sound speed sensor, factory aligned for ease of mounting.